INFO
Item Reviewed
Dark Canvas: A Murder Exposed Collector's Edition
October 16, 2015
RELEASE DATE
September 27, 2015
FEATURES
Widescreen Support
Interactive Jump-Map
Voice Overs
3 Difficulties + Custom Mode
Diary
Camera
COLLECTORS EDITION
Exclusive Bonus Chapter
Integrated Strategy Guide
Wallpapers & Concept Art
Soundtracks
Achievement & Collectibles
Replayable HOs & Puzzles
The Attic
In this third Dark Canvas installment, you play a wedding photographer who unintentionally got involved in a murder mystery! You soon realized that this is no simple case, are you brave enough to solve this mystery and learn the buried secrets of this family?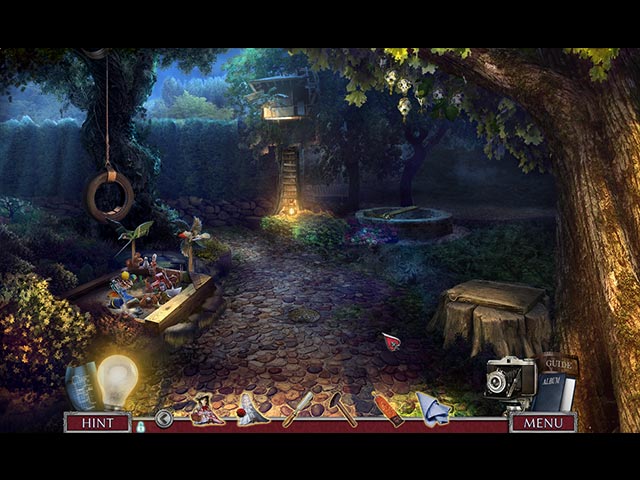 Dark Canvas: A Murder Exposed is has a much darker theme than the two previous installments, and we are glad that it played out pretty well. We found the story to be very intriguing with just the right amount of jump scares, effective use of suspenseful atmosphere and a good level of creepiness. In addition, the voice-overs are great and convey the emotions of the characters pretty well. The thing is, the character's lips, or even facial expressions rarely change throughout their dialog – really got on our nerves after a while.
The presentation in A Murder Exposed is solid, although not breathtaking. The graphics are clean and pleasant, but the locations look fairly plain, and the dull colors are definitely not helping. We fell in love right away with the jazzy main menu's soundtrack – disappointingly, the soundtracks featured in the actual game are somewhat distracting.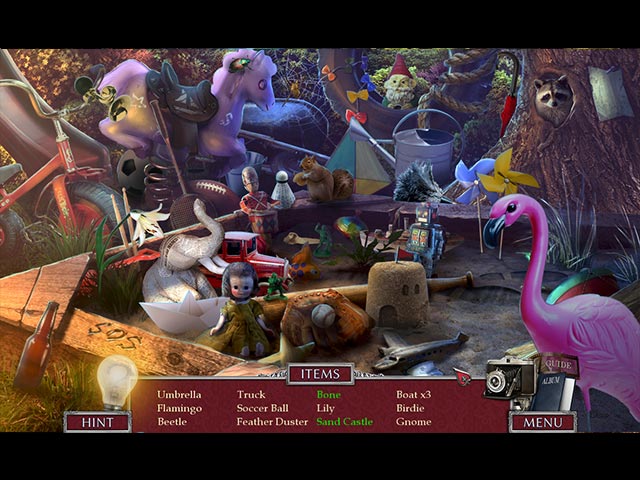 Games from Vast Studios are usually very formulaic  and Dark Canvas: A Murder Exposed further proves that. The adventure part of the game is easy and straightforward, while the hidden object scenes lack innovation and the puzzles, which can be challenging-, lack creativity. There is a Camera provided as an extra feature, it can be used to capture hidden pictures throughout the game, doesn't really add value to the gameplay.
What is more concerning is the short length of the game. We finished the main game in just 3 hours, and the so-so bonus chapter in just 35 minutes. The extras section is not impressive either, all the standard items except for the attic room, which again, feels unnecessary.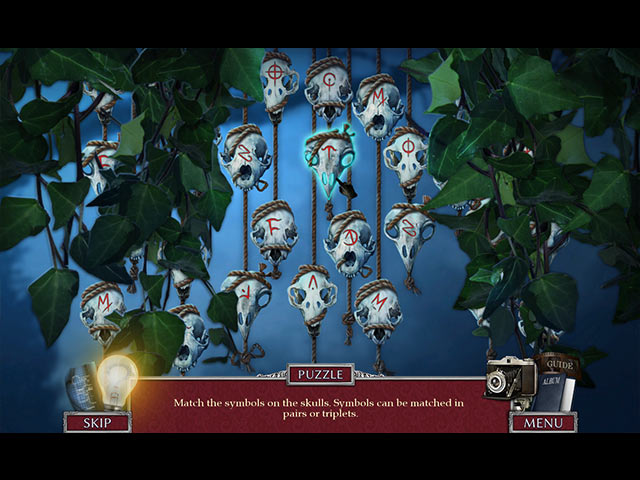 We have a fantastic opportunity to discover what Agent Brown was concealing and why he went on his own to investigate. Solve challenging riddles, travel through odd locations, and unravel the Restville mystery.Will it be easy for you to get to the end of "Detectives United: Phantoms of the Past" and solve the mystery?'Detectives United' […]
Starting off right where Mystery Case Files: The Harbinger ended, this twenty-second Mystery Case Files game takes the Master Detective through time hoops in an attempt to save the world! When the time is bren and existence as we know it is about to be destroyed, can rise to the occasion and save the day […]
G5 Entertainment has big shoes to fill with its new mobile game Crime Mysteries. The prolific studio is best-known for its mega-blockbuster hidden object game Hidden City and its overnight sensation Jewels of Rome. Crime Mysteries promises to combine the best of both genres – Hidden Object and Match 3 – into one neatly-packed game, […]