INFO
Item Reviewed
Amaranthine Voyage: The Orb of Purity Collector's Edition
October 18, 2015
RELEASE DATE
October 02, 2015
DEVELOPER
Eipix Entertainment
FEATURES
Widescreen Support
Interactive Jump-Map
Voice Overs
Hidden Objects Vs. Bubble-Shooter
3 Difficulties + Custom Mode
Magic Gauntlet
COLLECTORS EDITION
Exclusive Bonus Chapter
Integrated Strategy Guide
Wallpapers & Concept Art
Soundtracks & Cutscenes
Achievement & Collectibles
Souvenir Room & Bubble-Shooter
Replayable HOs & Puzzles
Alternative Hidden Objects
As a leading expert on harmonium, you were asked by Professor Samantha Bennett to come to her research center to cure an alien man from another world! You soon discovered that there are mysterious dark harmonium forces lurking in the parallel world, and now that they have slowly leaked into our world – you need to stop them before it is too late.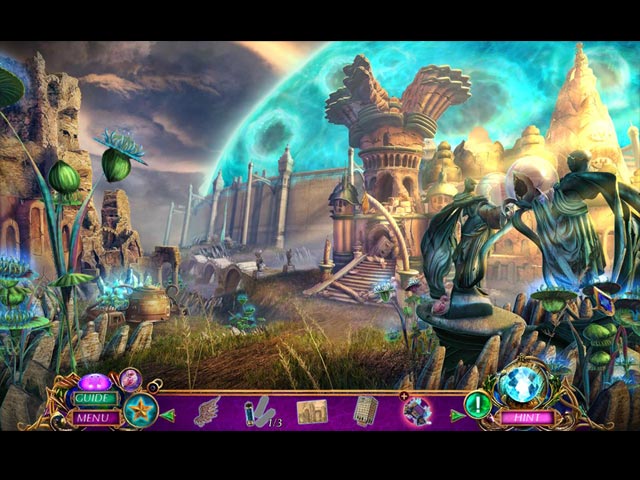 Once again, we enter the fantasy world of Amaranthine Voyage and this time, we are on our journey to save the world from being threatened by dark harmonium forces. This saving-the-world type of storyline is definitely not at all unique, but that doesn't really bother us compared to how disjointed the storyline in The Orb of Purity is. There were many moments in the game that we felt confused by plot-points that are disconnected, illogical and even somewhat contradictory.
Moreover, Amaranthine Voyage 5 comes with a predictable gameplay. The adventure portion of the game should be a no-brainer for all of those who are familiar with HOPAs from Eipix – it involves a lot of running back and forth as well as a handful of same-old tasks. We also felt a little underwhelmed by the puzzles, we know what Eipix is capable of, and the puzzles in this game just don't live up to Eipix's usual high standard. Many of the puzzles are overly-simple, and those that are more complex feel very tedious and boring. The hidden object scenes are better, all of them are very interactive and they come in a nice variety of formats.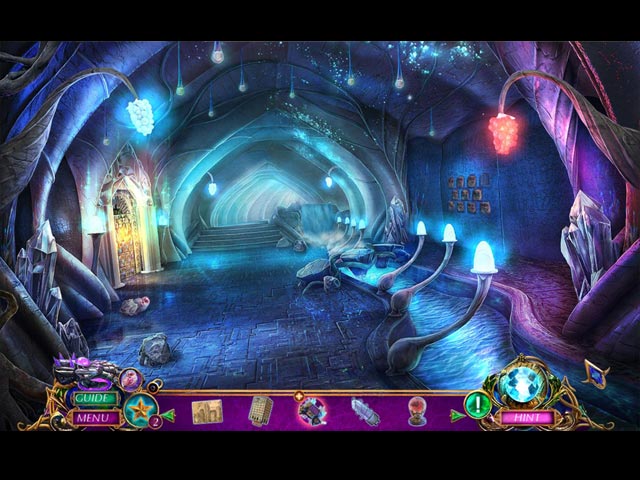 Luckily, the art team is here to save this game rolling down the hill. As expected, Eipix delivers some excellent visuals. All of the locations in The Orb of Purity are worthy of being desktop wallpapers; we enjoyed the bright colors and the majestic look of many of the scenes. Unfortunately, the animations were not done as good this time around. The character movements seem stiff, and the lip-syncing along with the character's facial expressions are extremely tragic.
Those who purchase the Collector's Edition can expect the bonus section to be loaded with good extras; including, but not limited to gallery items, replayable hidden object scenes and mini-games, bonus bubble-shooter and a souvenir hunt.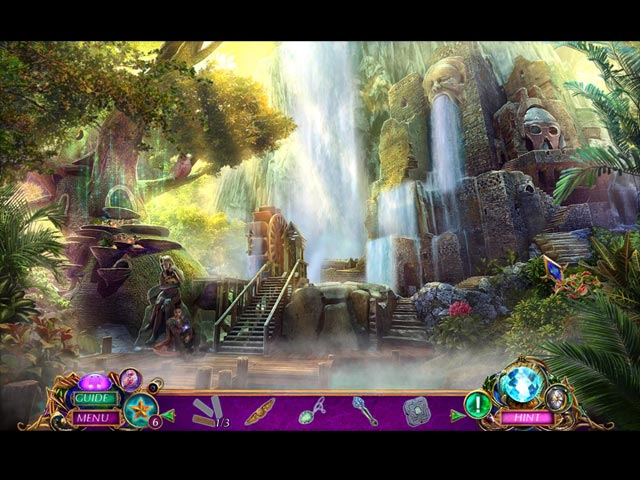 Happy Thanksgiving and get ready for another epic Mystery Case Files adventure! In this twentieth installment of the iconic Hidden Object series from Big Fish Games and Eipix Entertainment, you are tasked to investigate an urgent call from the infamous Manchester Asylum for the mentally insane. A mysterious patient from room 11 suddenly begins drawing a […]
Dreadful Tales: The Space Between was a revelation earlier this year and so, I had high expectations going into this new creepy Hidden Object sequel. In Dreadful Tales: The Fire Within, the legend has it that unnatural, ghostly things happened in the eerily quiet Coldfell Forest. Jill Weaver witnessed this firsthand when her family-bonding time […]
When an inmate at the Manchester Asylum draws a huge crown covering the walls of her cell, you're sent to learn what, if anything, it has to do with your past. But when the inmates escape, there's only one way for you to regain control — find the Black Crown before they do. You'll need […]