INFO
Item Reviewed
Where Angels Cry: Tears of the Fallen Collector's Edition
September 24, 2015
RELEASE DATE
September 06, 2015
FEATURES
Widescreen Support
Interactive Jump-Map
Voice Overs
3 Difficulties + Custom Mode
Diary
COLLECTORS EDITION
Exclusive Bonus Chapter
Integrated Strategy Guide
Wallpapers & Concept Art
Soundtracks
Achievement & Collectibles
Replayable HOs & Puzzles
Background Story
If you have been following our reviews, then you probably already know that we were not very fond of Hidden Object Adventure games from Cateia Games, the first installment of Where Angels Cry included. Thus, we were very skeptical about this sequel. Surprisingly, Tears of the Fallen raced pass our expectations and we can proudly say that Cateia Games has just gained some new fans!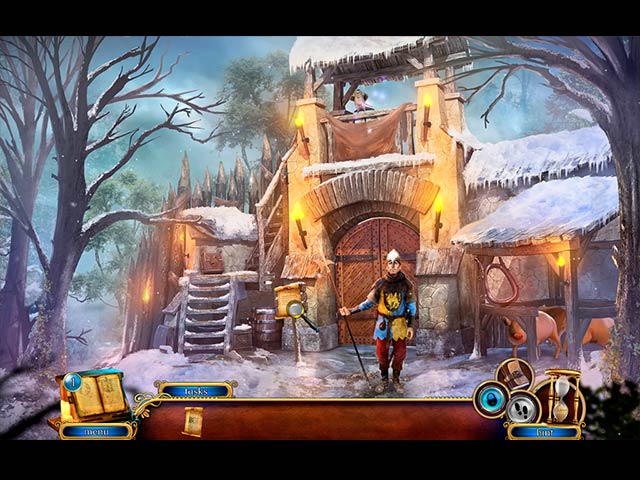 Where Angels Cry: Tears of the Fallen takes us back to Europe in the 13th century. The Cardinal sent you to investigate a case at the Portonero Spain village, where Inquisitor Augustine has become obsessed with witch-hunting and started unjustly punishing the citizens. The story here is not one that we see very often and so, we found Tears of the Fallen to be fairly refreshing as well as captivating.
Cateia Games has been using computer-generated graphics as part of their visuals for quite some time now, and until this game, we did not find them to be very pleasant. The visuals have definitely improved in this sequel – the visual effects are stunning, the graphics are HD-quality sharp and the colors are not too harsh on the eye. We also think that the developer did the 13th-century European theme of the game extremely well, we were really immersed in the environment of the game. Audio wise, the background soundtracks are very enchanting, almost as if they are soundtracks for Disney movies. The voice-overs are excellent also, and fit each character well.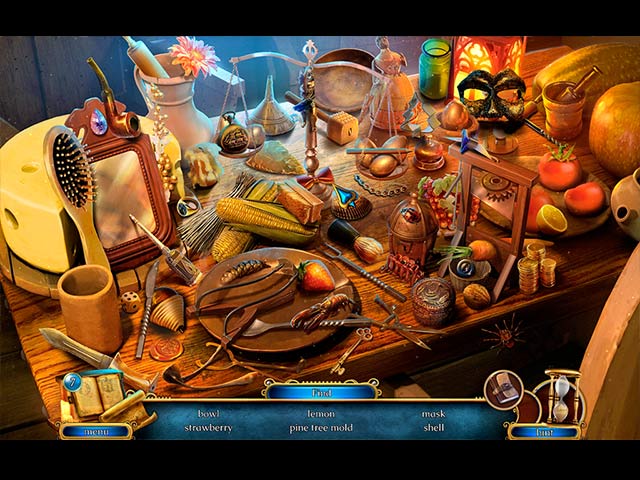 Where Angels Cry: Tears of the Fallen does not offer anything out-of-the-box when it comes to the gameplay, although the adventure part can be quite challenging. In Tears of the Fallen, some tasks require the use of the Combiner. Instead of applying a single inventory item to a task, sometimes a circle of items is needed in order to progress. This is not a brand-new idea, but certainly one that has not been used very much lately and it really enhances the gameplay. Other than that, the hidden object scenes and the puzzles are mostly very simple and take no time to complete.
The main game of Where Angels Cry: Tears of the Fallen is not long either, took us just under 3 and a half hour to complete. The bonus chapter is just as entertaining, and lasted around 50 minutes. Other extras in the Collector's Edition included a strategy guide, concept art, wallpapers, soundtracks, achievements, collectibles, replayable mini-games and hidden object scenes as well as some interesting background stories.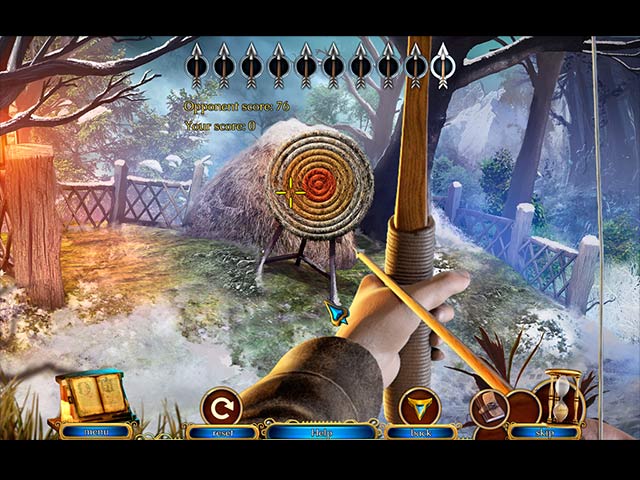 In this mystery puzzle adventure, explore the castle's hazardous shadow areas and assist the detective in stopping the evil that is attempting to rise from the grave with the help of a tremendous item.Last year, on January 24, 2020, Cateia Games launched Paranormal Hotel, a game in the Brightstone Mysteries series that is filled with […]
A young artist recently moved to Paris, the City of Love, to find new inspirations for his art. He quickly made a romantic connection with Sasha, a beautiful Parisian girl. One night, while he was painting Sasha's portrait, he received an unexpected visit from the Paris police force. Just as he was about to answer […]
From the creators of icious and its sister series, comes a new Time Management saga based on the hit 1980s TV sitcom. Can you help Captain Stubing satisfy the demanding customers of this luxury cruise ship and make this trip a memorable one? While we personally have never watched an episode of The Love Boat […]