INFO
Item Reviewed
Myths of the World: The Whispering Marsh Collector's Edition
September 22, 2015
RELEASE DATE
September 04, 2015
DEVELOPER
Eipix Entertainment
FEATURES
Widescreen Support
Interactive Jump-Map
Voice Overs
3 Difficulties + Custom Mode
Hidden Objects Vs. Mahjong
COLLECTORS EDITION
Exclusive Bonus Chapter
Integrated Strategy Guide
Wallpapers & Concept Art
Soundtracks & Cutscenes
Achievement & Collectibles
Souvenir Room & Making Of
Replayable HOs & Puzzles
Lore Booke & Bonus Mahjong
In Myths of the World: The Whispering Marsh, you play the County Bounder sent to investigate a series of mysterious disappearances near the Whispering Marsh in Germany. Is this the work of the mythical legend 'The Lantern Man', or a setup by a villain?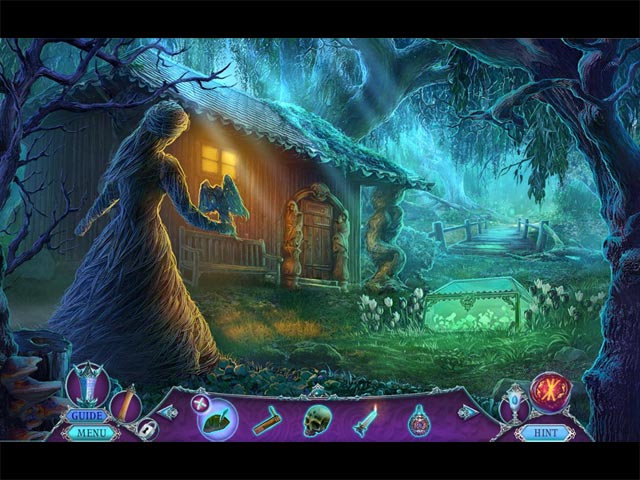 Myths of the World has always been one of our favorite series from our friends at Eipix – each installment takes us on a new journey through a refreshing setting. The Whispering Marsh is a very captivating game for many reasons. Firstly, the story is really solid in this one. While the main plot has definitely been done a million times, there are enough interesting details and fascinating backstories integrated into the story that make The Whispering Marsh a very hooking game.
Moreover, the production in The Whispering Marsh is second to none. The visuals are absolutely stunning – with gorgeous colors and classy art style – The Whispering Marsh is certainly a feast for the eye. Besides, the animations of the characters are very smooth, the cutscenes are extremely well-executed and the visual effects are spectacular! The soundtracks are equally wonderful; they really help build up the suspense and the creepiness in the atmosphere.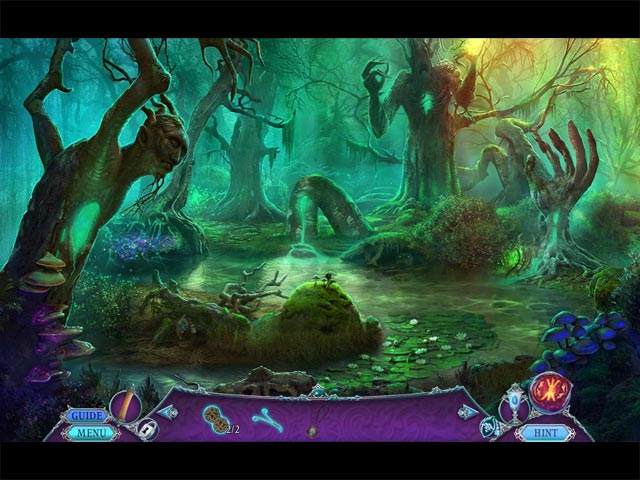 However, no game is perfect. Myths of the World: The Whispering Marsh might have the some of the best sights and sounds, but its gameplay is a little bit underwhelming. On one hand, the multi-layered hidden object scenes are very entertaining, as well as creative. The puzzles also come in a variety of formats, and range in difficulties. On the other hand, the adventure part of the game is fairly linear and disappointingly easy. There is also no notable innovation, nearly every single task looks familiar to us.
It took us around 4 hours to complete the main game, and another 50 minutes to finish the excellent bonus chapter. The Collector's Edition of Myths of the World: The Whispering Marsh comes with a handful of extras; achievements, collectibles, strategy guide, wallpapers, concept art, making of video, mahjong, replayable puzzles, soundtracks, lore book, cutscenes and replayable hidden object scenes.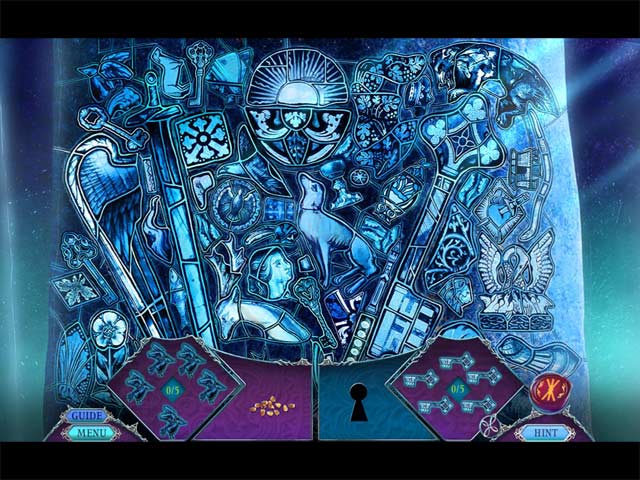 Happy Thanksgiving and get ready for another epic Mystery Case Files adventure! In this twentieth installment of the iconic Hidden Object series from Big Fish Games and Eipix Entertainment, you are tasked to investigate an urgent call from the infamous Manchester Asylum for the mentally insane. A mysterious patient from room 11 suddenly begins drawing a […]
Dreadful Tales: The Space Between was a revelation earlier this year and so, I had high expectations going into this new creepy Hidden Object sequel. In Dreadful Tales: The Fire Within, the legend has it that unnatural, ghostly things happened in the eerily quiet Coldfell Forest. Jill Weaver witnessed this firsthand when her family-bonding time […]
When an inmate at the Manchester Asylum draws a huge crown covering the walls of her cell, you're sent to learn what, if anything, it has to do with your past. But when the inmates escape, there's only one way for you to regain control — find the Black Crown before they do. You'll need […]