INFO
Item Reviewed
Mystery Tales: Alaskan Wild Collector's Edition
September 18, 2015
RELEASE DATE
August 30, 2015
FEATURES
Widescreen Support
Interactive Jump-Map
Voice Overs
3 Difficulties + Custom Mode
Camera
Hidden Objects Vs. Match-3
COLLECTORS EDITION
Exclusive Bonus Chapter
Integrated Strategy Guide
Wallpapers & Concept Art
Soundtracks & Cutscenes
Achievement & Collectibles
Replayable HOs & Puzzles
Personality Quiz
Bonus Match-3 & Bubble-Shooter
Ellie has been begging you for ages to go Alaska and meet with her fiancée, Daniel and his mother! The unknown fact is that his mother-in-law, Abigail, has dealt with dark magic and is not yet ready to lose her son to another girl. Your quick trip to Alaska suddenly turns out to be a mission to rescue your sister and defeat the cold-hearted Abigail.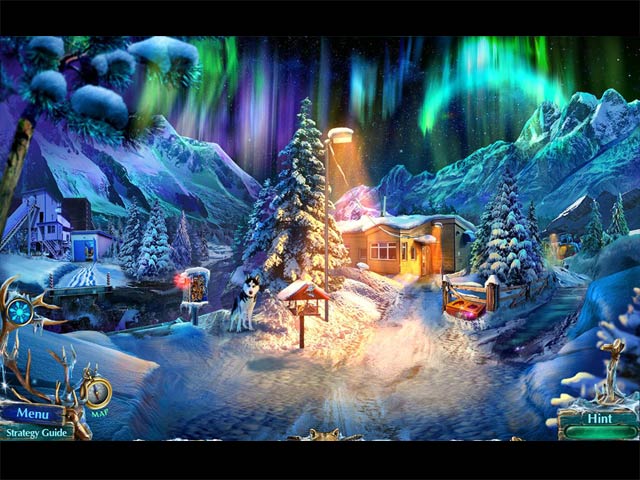 Lately, Domini Games has been on track of creating a series of solid HOPA titles. Unfortunately, Alaskan Wild is not one of them. First off, the story in Alaskan Wild is slightly absurd. We found it to be quite incoherent and perhaps, even cheesy that we did not really care for it beyond the opening sequence.
The production of Alaskan Wild is also not that impressive. The visuals have noticeable fuzzy edges to them, the colors are far too bright and the animations are not exactly pleasant. The background soundtracks are not terrible, but they did not add anything to the experience either.
If you are already familiar with the HOPA genre, then Mystery Tales: Alaskan Wild should be a no-brainer for you. The gameplay of Alaskan Wild is extremely straightforward, uninspiring and thus, super easy. There is absolutely nothing thrilling or exciting about Alaskan Wild that keeps driving us going forward. There is, however, one special feature, which is the Amulet of Power. This amulet allows you to transform into a variety of different animals – a neat idea, but not really necessary.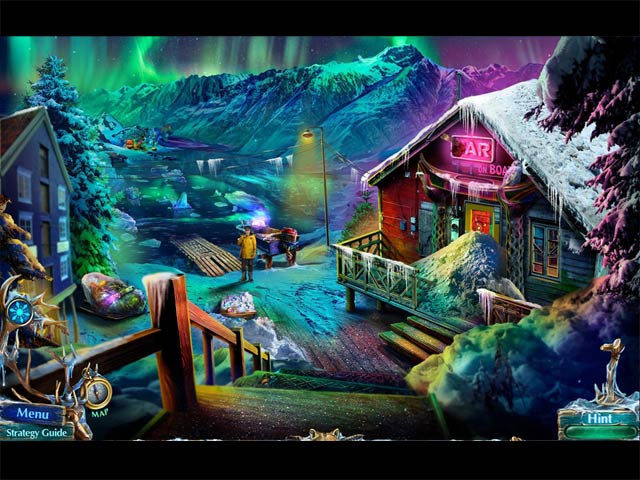 The puzzles are worse than the gameplay. Nearly all of the puzzles are very basic, some of them are so easy it is insulting. Luckily, the hidden object scenes are somewhat more innovative. They are not entirely unique, but at least they are highly-interactive and can be fairly entertaining.
We dragged our bored selves through 4 hours of the main game, and another 50 minutes of the bonus chapter. The Collector's Edition is packed with extras, actually – we have all the standard features along with a personality quiz and a set of animal photographs you can take using your camera during the game, a full set then unlocks a Match 3 and a Bubble-Shooter minigames.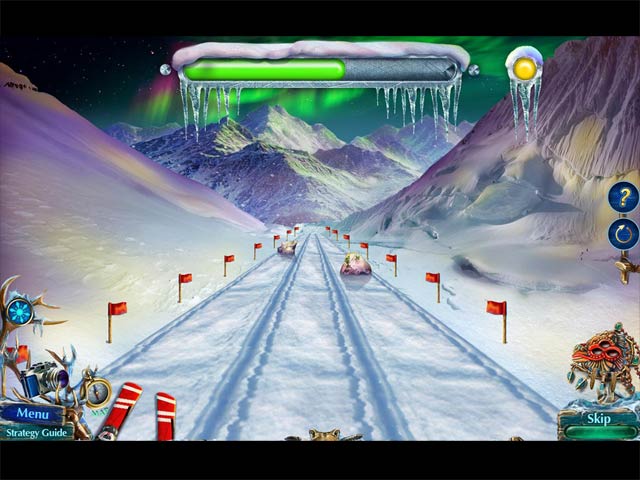 Enchanted Kingdom has beautiful wallpapers, soothing music, attractive concept art, and engaging movies abound in this mystery quest game, so rush to play to fully immerse yourself in the wonderful environment. Do you have any idea how to restore the Kingdom's magical power? You must solve riddles, mental teasers, and mini-games in the exciting adventure […]
Throughout this object-finding game, you'll get a sense of total immersion. Because every area of this game's universe is loaded with hidden objects, you can play as a true explorer.Domini Games has published "The Game," a brand new terrific game in the "Labyrinths of World" series, which was released on September 9, 2021. Simon and […]
Explore your favorite free hidden object games, logic puzzles, and brain teasers, again and again, loing for the items you need to get achievements. Are you up to the task? In these amusing locating object games, your goal is to seek out and uncover concealed objects to solve the case.Domini Games published another excellent game […]