INFO
Item Reviewed
Haunted Hotel: Phoenix Collector's Edition
September 9, 2015
RELEASE DATE
August 21, 2015
FEATURES
Widescreen Support
Interactive Jump-Map
Voice Overs
3 Difficulties + Custom Mode
COLLECTORS EDITION
Exclusive Bonus Chapter
Integrated Strategy Guide
Wallpapers & Concept Art
Soundtracks & Cutscenes
Replayable HOs & Puzzles
Achievement & Collectibles
Secret Room
The chart-topping Mystery Trackers series and the equally famous Haunted Hotel have finally united in this latest Haunted Hotel installment. A series of wildfires are spreading all over the Northern Oregon, people are claiming that these are the works of the mythical Oregon Phoenix. As a Mystery Trackers agent, you need to uncover the truth and investigate the latest fire scene at the Stone Spire Hotel!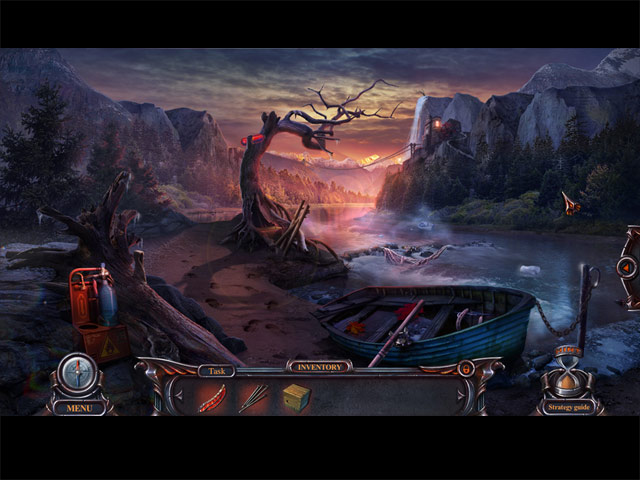 We wouldn't say that the story line in Haunted Hotel: Phoenix is entirely unique. Still, we were captivated by the game as it provided us with enough mystery and suspense to keep us on the edge of our seats. We also appreciate the interesting back-stories that were integrated into the main plot.
On the presentation side, Haunted Hotel: Phoenix is as glorious as a HOPA could be. Once again, Elephant Games delivers high-quality visuals; along with stunning special effects, amazing cutscenes, flawless animations and spectacular artwork. Besides, the soundtracks are equally awesome – they added to the thrills and chills of the game and were not too distracting.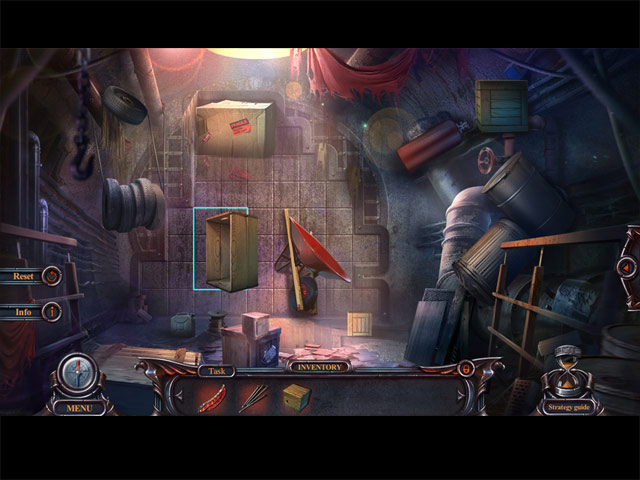 What is more disappointing is the gameplay. If you are an advanced HOPA player, then Phoenix should feel like a no-brainer to you. The adventure part of the game is fairly straightforward, which involves a lot of backtracking and uninspiring interactions. The hidden object scenes are fun and all, but they did not bring anything new to the table either. As for the puzzles, the majority of them are pretty entertaining, ranging from super easy to moderately difficult. They come in a variety of styles with some fancy twists, although some more creativity would certainly be appreciated.
Haunted Hotel: Phoenix has an arguably short length, probably due to the lack of challenge in its gameplay. We completed the main game in just about 3.45 hours, and the bonus chapter in just 45 minutes. Anyway, the Collector's Edition of the game featured a bunch of bonus features; wallpapers, concept art, soundtracks, cutscenes, achievements, collectibles, replayable hidden objects and puzzles as well as the developer's signature Secret Room!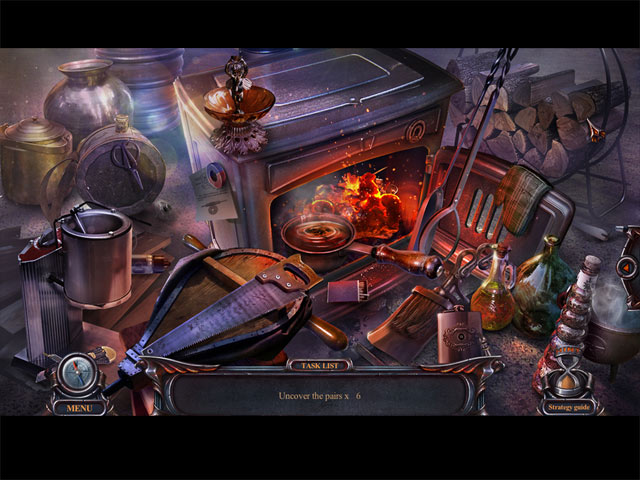 Christmas Stories- The Christmas Tree Forest will engage you in the unforgettable world of Haunted Hotel and put your skills to the test in thrilling hidden-object puzzles, fascinating locations, and uncovering the hotel's mystery that is robbing people of their years of life before it's too late. Will you be able to solve the puzzles […]
Solve challenging riddles, travel to odd locations, and uncover the secrets of the magical Halloween animals. Will you be able to solve Halloween Stories: The Neglected Dead's puzzles? You have a fantastic opportunity to learn about the surprises that the three world locations have in store for you. Neglected, a great puzzle adventure game from […]
In this detective adventure game from Elephant Games LLC, which was released on March 4, 2021, you can hunt for hidden things and solve puzzles and brain teasers.Your mission is to find unusual stuff in order to halt the murder. Can you solve the "Strange Investigations: Becoming" criminal case? Explore crime scenes, stop the perpetrator, […]