INFO
Item Reviewed
Dark Realm: Princess of Ice Collector's Edition
September 4, 2015
RELEASE DATE
August 16, 2015
FEATURES
Widescreen Support
Interactive Jump-Map
Voice Overs
3 Difficulties + Custom Mode
Frozen Claw
Magical Arcane Items
COLLECTORS EDITION
Exclusive Bonus Chapter
Integrated Strategy Guide
Wallpapers & Soundtracks
Making Of
Jigsaw Puzzle & Collectibles Hunt
Achievement & Collectibles
Replayable Hidden Objects
Mad Head Games is here to offer us another thrilling fantasy adventure in Princess of Ice, the second installment in the highly-acclaimed Dark Realm franchise! A talking bear has summoned you the neighboring kingdom of Nypha and asked you to free the Princess that was trapped in the icy tower. You then realize that this adventure might not be as easy as you thought – meet friends and fight foes in Dark Realm: Princess of Ice.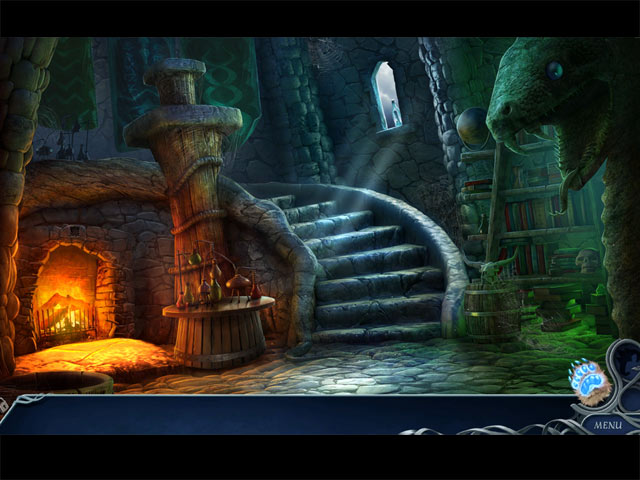 Since the first game in the series, Dark Realm: Queen of Flames was one of the best HOPAs released last year, we had high hopes for this sequel – and guess what, Princes of Ice really did not disappoint! First off, Princess of Ice is probably one of the most action-packed HOPA title ever. There is an unexpectedly high number of high-quality action sequences, each one usually involves a creative mini-game. Thus, there is never a single moment of boredom in Princess of Ice, even though the main plotline has been done to death.
Secondly, the characters you get to meet on the road are all extremely interesting. They have different personalities and their voices are professionally recorded and really did give them 'life'. The dialogues are expertly written and suit the personality of each character surprisingly well.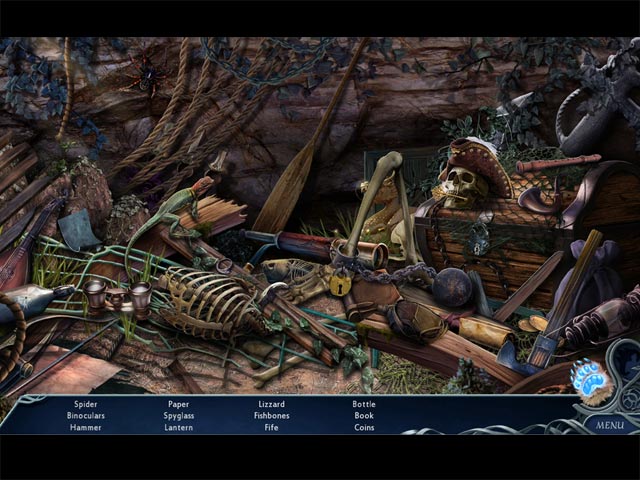 Furthermore, Dark Realm: Princess of Ice wowed us with the stunning visuals and beautiful soundtracks. The graphics in Princess of Ice are sharp and clean, the artwork is top-notch and all the special effects are just wonderful. There are also quite a few cutscenes in the game; and again, they are some of the best in the industry. As mentioned, we also fell in love with the soundtracks in the game. The soundtracks come in different musical styles to fit a variety of moods and scenes. Nonetheless, all of them are just so pretty that we need to turn the volume of the background music up.
Dark Realm: Princess of Ice might not be the most challenging game ever, but its gameplay is nowhere near simple. The game featured some of the smartest interactive scenes, cleverest hidden object scenes and most compelling storytelling. There are also some special features to help you during the journey; the Frozen Claw, which allows you to pick up and use magical Arcane items, and the Protection Bracelet. Still, the game is not completely flawless. We felt a little underwhelmed by the puzzles – although they are all very entertaining, they could have been more unique as well as challenging.
We certainly did not regret purchasing the Collector's Edition since it offers so many extra features. For instance, a Character Gallery, Collectibles Hunt and a Jigsaw Puzzles along with the standard features. In addition, Princess of Ice has a pretty nice length of 4 and a half hour, not including the extra hour from the equally fantastic bonus chapter.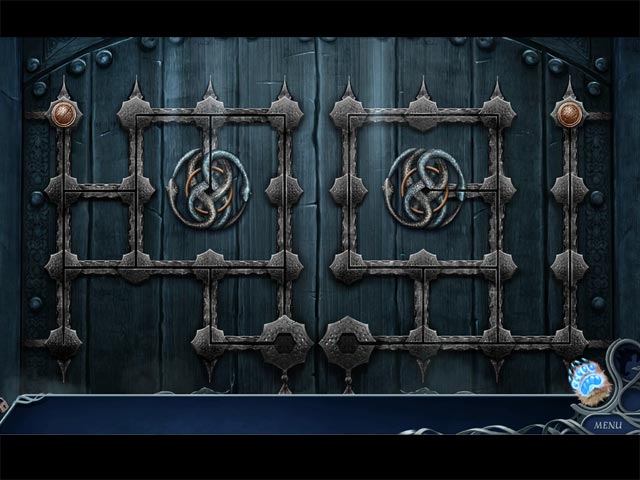 Greedfall, an expansive RPG by the French studio Spiders, offers players lush, opportunity-filled environments that are enhanced by a variety of customization options. Although a Greedfall sequel is in the works, Spiders does not intend to depart from that offering shortly, and the upcoming Steelrising is an action RPG instead, thus it will be […]
We've seen a lot of Daedalic's upcoming stealth adventure game gameplay. We've been waiting for further information about The Lord of the Rings: Gollum since it was ayed to 2022 at the start of 2021. Fortunately, developer Daedalic Entertainment is finally gearing up to iver this game into the hands of J.R.R. Tolkien enthusiasts after […]
Your friend is having trouble in these searching games because her grandma has gone missing, and she believes something bad has happened.To become a true Fairy Godmother, you must travel to various locations in this hidden object game. Various HOPs and mini-games will assist you in immersing yourself in the enchanting story of a fairytale […]