INFO
Item Reviewed
12 Labours of Hercules IV: Mother Nature Collector's Edition
September 12, 2015
RELEASE DATE
August 23, 2015
DEVELOPER
ZoomOut Games
JetDogs Studios
FEATURES
Widescreen Support
Voice Overs
Relaxed, Casual & Expert Mode
Chain-Tasks Assignment
COLLECTORS EDITION
10 EXCLUSIVE Levels
Wallpapers
Integrated Strategy Guide
Achievements
Collectibles
Among the Greek gods, Hercules is undoubtedly people's favorite. This stirred jealously among the Gods as they planned to poison Hercules, and succeeded! Now that Hercules has recovered, and is stronger than ever – he and his wife, Megara, need to restore the countryside, trampled by the beasts that the Gods have summoned.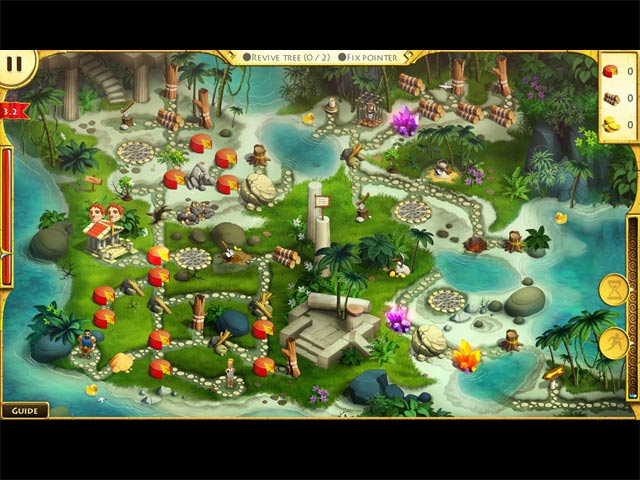 12 Labours of Hercules IV: Mother Nature is the fourth game in the hit builder franchise. On the surface, Mother Nature is not much of a difference from its predecessors. The gameplay remains similar to those in most of the builder games out there; this involves building and upgrading facilities, repairing roads, collecting resources and at times, summoning the-one-and-only Hercules to clear the heavy boulders and Megara to grow trees on deserted lands. In Mother Nature, queuing worker's tasks are easier than ever – there are numbered flags that indicate the order in which the tasks will be completed.
As seen in other games of its kind, special power-ups also are offered in Mother Nature. They are really useful, especially as the levels get more complicated. Moreover, there are hidden puzzle pieces to collect in each level – every 10 levels, they can be put together to form a mosaic picture.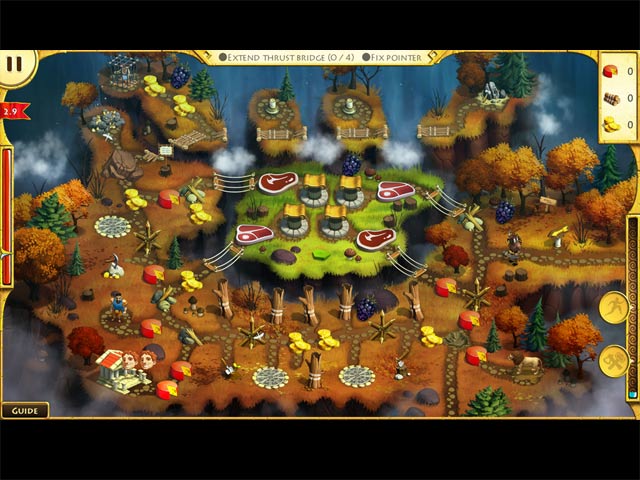 There are three difficulty settings available to select in Mother Nature; Relaxed, Casual and Expert. No matter which mode you decide to play on, 12 Labours of Hercules IV is a very challenging game. The difficulty of the game progresses nicely from the first level to the last, the latter levels really require some careful strategic planning as well as management skills.
On the presentation side, 12 Labours of Hercules IV offers a so-so experience, although nothing spectacular. The artwork is cartoonish with bright colors and simple visual; still, the animations are surprisingly nice and smooth. The soundtracks are slightly disappointing – they are extremely repetitive that we turned the volume down after a few levels into the game.
The Collector's Edition is not exactly heavy on the extras. It featured 10 bonus levels, a strategy guide, wallpapers, achievements and collectibles. Hardcore Time Management fans might want to check it out, casual players might want to save for the Standard Edition.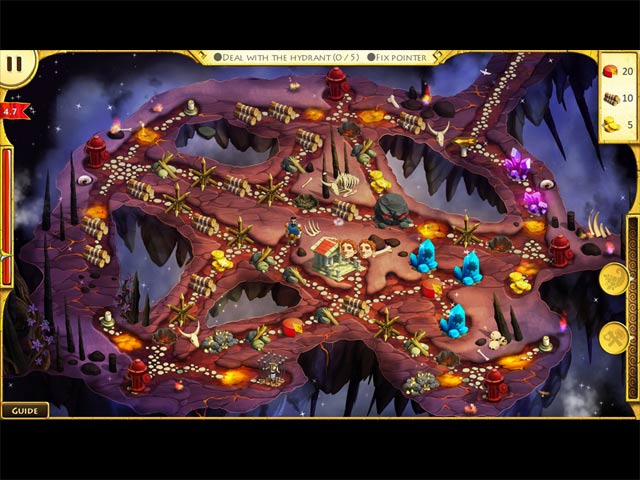 In this fifth installment of the fan-favorite Campgrounds series, Addie is in need of a vacation, but how could she leave her campgrounds lonely? She enlisted her trusted friend Tom to help lo over the campsites while she's away, but as a newbie, is Tom up to the task? all the previous games in […]
Whether it's fairy tale fantasy or medieval or Vikings or crime, the Time Management genre has gone through a wide range of themes – but very few have actually been set in a futuristic world. Faraway Planets takes you to the future when civilization is possible on another planet, when technology is so advanced and […]
General Flavius of Britons is up for a dangerous new journey! After ridding the land of Britons of the Filth in the first chapter, Flavius realized that he still needs to clear the source of the evil. Enter the Shadow Lands – the underworld for the dead souls of the Celts where the Filth has […]