INFO
Item Reviewed
Whispered Secrets: Golden Silence Collector's Edition
August 20, 2015
RELEASE DATE
August 07, 2015
FEATURES
Widescreen Support
Interactive Jump-Map
Voice Overs
3 Difficulties + Custom Mode
Hidden Objects Vs. Bubble-Shooter
Diary
Picture-Matching
Panda Helper
COLLECTORS EDITION
Two Exclusive Bonus Chapters
Integrated Strategy Guide
Wallpapers & Soundtracks
Concept Art & Cutscenes
Achievement & Collectibles
Replayable HOs & Puzzles
Developer's Diary
Bonnie Turner's husband, Bill, has gone missing during his work as a miner in the town of Rockshire. Soon after you arrive at Rckshire, you learn that this case hides something much bigger than you have imagined!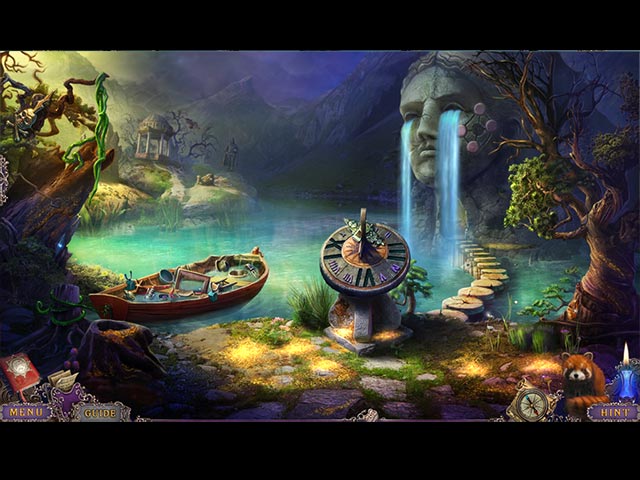 Lately, GrandMA Studios has been churning out one solid game after another, and Whispered Secrets: Golden Silence is no exception. Despite its unoriginal plot, Golden Silence still feels fresh enough to captivate us. Maybe it was because of the stunning settings or the interesting characters; nonetheless, Golden Silence is a really exciting game.
The production in Whispered Secrets: Golden Silence is second to none. We were amazed by the top-notch graphics, creative artwork and the flawless animations in the game. The soundtracks and the voice-overs are extremely impressive as well.
Whispered Secrets: Golden Silence has a rather straightforward gameplay. The adventure part of the game is quite predictable; the game has you perform the same-old tasks we have done countless times before, avid HOPA fans should have no problem flying through this game. Regardless, the game does include two extra features to help spice up the gameplay; the helpful Panda companion and the picture-matching minigame.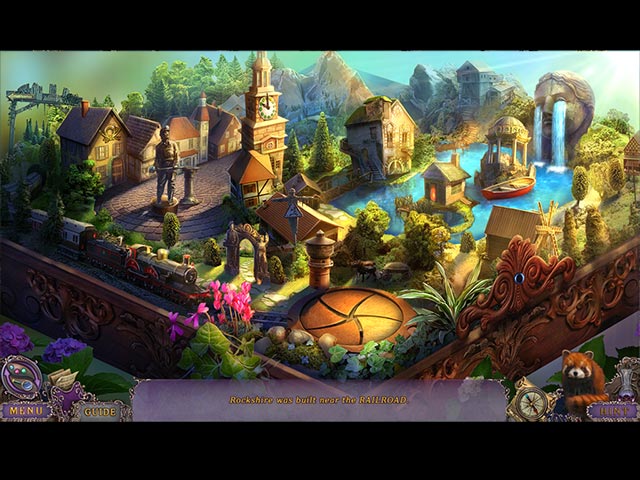 There is a nice balance between the hidden object scenes and the puzzles. The hidden object scenes are somewhat disappointing, most of them are interactive lists with nothing outstanding. However, the puzzles are much better. Some of the puzzles are really innovative, with a fitting level of challenge. There is even an option to adjust the difficulty level of the puzzles in the settings, kudos to whoever came up with this smart idea!
The Collector's Edition of Whispered Secrets: Golden Silence is more than worth its price. Not only does it contain two bonus chapters (one long and one short) with a unique twist, it also features all the other standard features and a cool developer diary.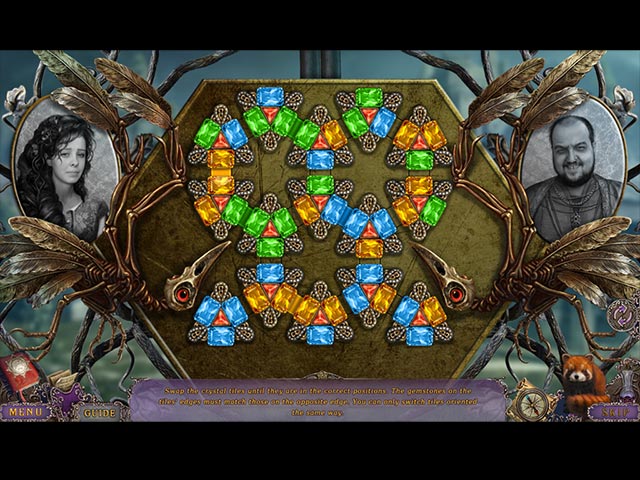 Br the InvestiGator will likely satisfy your needs for the foreseeable future if you're loing for a point-and-click adventure game with competent visuals, anthropomorphic animals, a respectable beat-'em-up minigame, and a respectable number of alternate paths that lead to various interactions with characters as you progress. In this hybrid of an Adventure game and a […]
A well-written drama with excellent acting, Telling Lies captures the essence of contemporary living. The characters go about their daily lives, which are centered on technology and social media. They use sites for video messaging to communicate. And practically every element of their lives is intertwined despite the distance between them. A series of one-sided […]
A classic whodunit, Tangle Tower has a vintage and contemporary feel to it. With clearly unrealistic puzzles, clever commentary, and a lot of click ticking, hunting for clues, and speaking to witnesses, it pays homage to classic point-and-click games. However, the game doesn't come across as a carbon ; rather, every design decision you come […]