INFO
Item Reviewed
Shrouded Tales: Revenge of Shadows Collector's Edition
August 2, 2015
RELEASE DATE
July 19, 2015
FEATURES
Widescreen Support
Interactive Jump-Map
Voice Overs
3 Difficulties + Custom Mode
Special Abilities
COLLECTORS EDITION
Exclusive Bonus Chapter
Integrated Strategy Guide
Wallpapers & Concept Art
Soundtracks
Achievements & Collectibles
Replayable HOs & Puzzles
About a year ago, Friendly Cactus released the magical Shrouded Tales: The Spellbound Land to a warm welcome from the HOPA community. This newly-released sequel, Revenge of Shadows has you travel to the fantasy land of Volarden and face the Master of Shadows before Volarden is consumed by his evil shadows forever.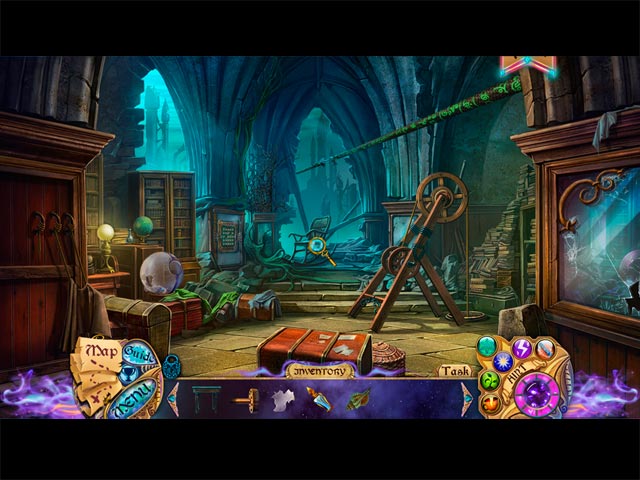 Shrouded Tales: Revenge of Shadows featured a mundane good-vs-evil type of story, sets in a fantasy setting. That's it, there is nothing about the story that we have not seen before in other HOPA titles. Surprisingly, since the game seems to have a lot going on at a time, we found the game to be somewhat engaging.
Another downside regarding Shrouded Tales: Revenge of Shadows is the presentation. We are usually fans of fantasy games, we love the bright colors and adore the imagination of the developers. However, the graphics in Shrouded Tales 2 just did not do it for us – most of the locations simply look flat; one-dimensional and boring. As for the music, we liked quite a few tracks and disliked a couple others, but they all went along well with the theme of the game.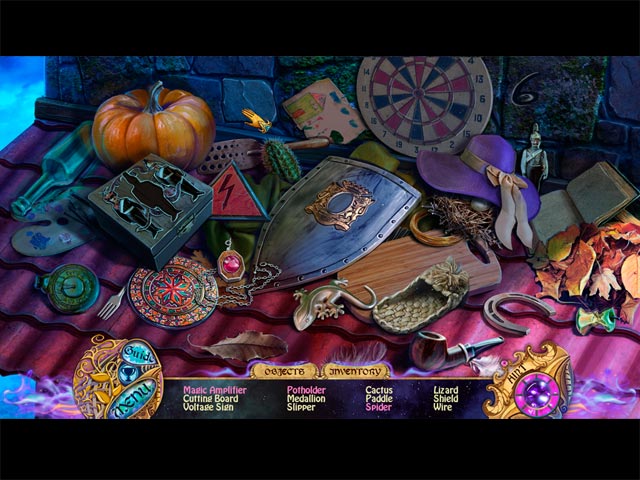 No matter what, Shrouded Tales: Revenge of Shadows is an undeniably entertaining game. The adventure part is fun and the tasks are not too obvious nor too easy, just the right level of difficulty. The hidden object scenes are mostly standard lists, the pleasant twist is that inventory items can also be used to interact with the items in the hidden object scenes. The main focus of the game seems to be at the puzzles, as there are tons of them in the game. The puzzles ranged from easy to moderately difficult; none of them are totally unique, but rather cool takes on the classic styles. Like in the first game, we also have five different powerful abilities we can use during the game. All of them are incredibly useful and we definitely enjoyed practicing with them.
Those who like searching for collectibles in the game would probably love the 'filter' feature included in the game. Instead of just spotting collectibles in the scenes like most other HOPAs have asked you to do, Shrouded Tales 2 has you applying a magical filter to each scene – find the collectibles, while learning in-depth facts about the elements in each scene.
Shrouded Tales: Revenge of Shadows might be fun and all, but the Collector's Edition is kind of underwhelming. The extra section has all the standard bonuses, but nothing else. Anyway, the bonus chapter is arguably solid.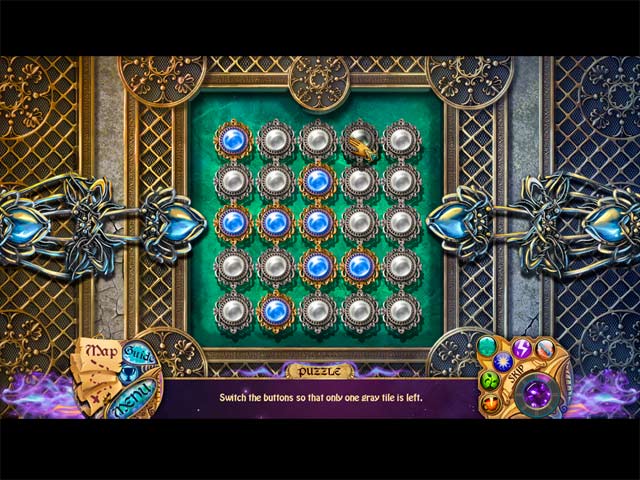 Your friend is having trouble in these searching games because her grandma has gone missing, and she believes something bad has happened.To become a true Fairy Godmother, you must travel to various locations in this hidden object game. Various HOPs and mini-games will assist you in immersing yourself in the enchanting story of a fairytale […]
Demon Slayer's massive success has catapulted it into the shonen major leagues, where anime such as Dragon Ball, One Piece, Hunter x Hunter, and Naruto have dominated for decades. Demon Slayer stands out from its action-adventure peer's thanks to its vibrant art, which includes both conventional 2D and spectacular 3D animations, sweeping/emotional combat themes, and […]
Over the years, the New Yankee series has gained quite a reputation among Time Management fans and built itself a loyal group of players. In this ninth installment, the series still has many tricks up its sleeves. When an evil spell bo plans to defeat the King and Queen and conquer Camelot, it is up […]