INFO
Item Reviewed
Mystery Trackers: Winterpoint Tragedy Collector's Edition
August 22, 2015
RELEASE DATE
August 09, 2015
FEATURES
Widescreen Support
Interactive Jump-Map
Voice Overs
3 Difficulties + Custom Mode
Dog Helper
Area Scanner
COLLECTORS EDITION
Exclusive Bonus Chapter
Integrated Strategy Guide
Wallpapers & Soundtracks
Concept Art
Achievement & Collectibles
Secret Room
You, as a Mystery Trackers agent, has been called to a research center in Arctic to investigate a series of supernatural events. These mysterious events are thought to be the side-effects of the archaeological research on shapeshifting humans done at the research center. Can you solve this mystery and stay 'human' throughout your expedition?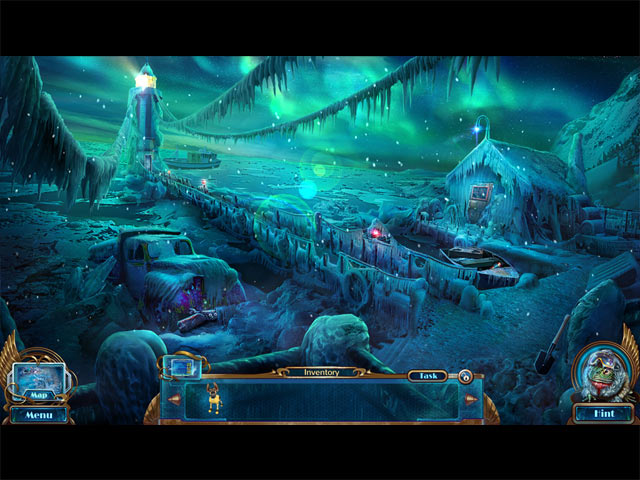 Mystery Trackers is Elephant Games' first major HOPA series and in this ninth installment, we are presented with a promising Sci-Fi story. Unfortunately, the thrilling start of the game slowly turns into just another tiresome supernatural-investigation kind of story.
Still, the game impresses in terms of production quality. The game is filled with stunning snow scenes; the artwork looks gorgeous and the graphics quality is pretty amazing. The cutscenes are also well-executed, with flawless animations and fantastic special effects. The soundtracks are pleasant, but could have been a little edgier to add to the suspense and the thrill. The voice-overs are on-point and nice to follow.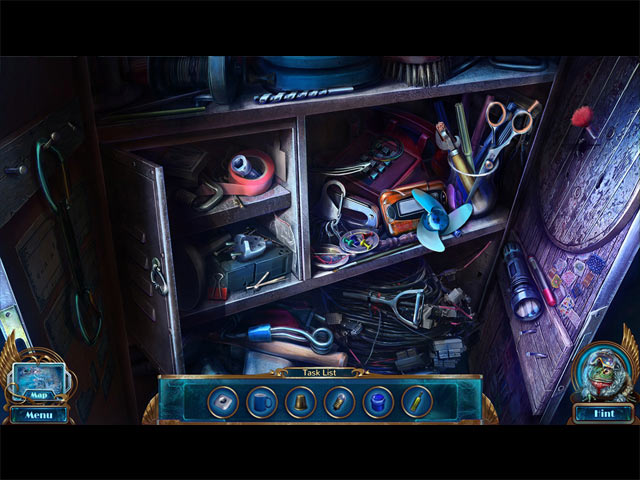 Disappointingly, the gameplay does not live up to the quality of the game's production. Winterpoint Tragedy is a ridiculously easy game, with a minimal level of creativity. The adventure part has you travelling back and forth completing the same-old tasks, nothing worth writing home about. The hidden object scenes are standard interactive lists, not really interesting either. As for the puzzles, the variety is satisfying, but is still a big let-down considering their lack of challenge.
The game also features two unnecessary special features, AKA gimmicks. Our ever-so-annoying Elf helper is back, the developer should really consider getting rid of him in the next installment (if there is one) since he starts to bore us to death. Moreover, we have an Area Scanner, which prompts boring mini-search scenes from time to time.
The main game of Mystery Trackers: Winterpoint Tragedy took us just 3 and a half hour to complete, and the bonus chapter took us another 45 minutes – definitely a very short game. The Collector's Edition includes all the usual gallery items, as well as 3 types of collectibles and a secret room.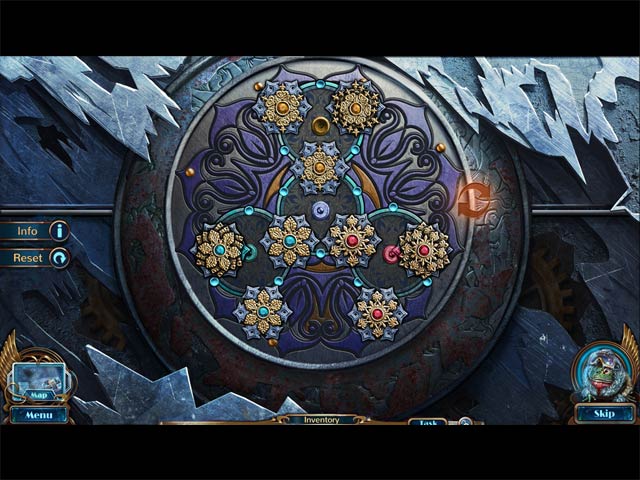 Br the InvestiGator will likely satisfy your needs for the foreseeable future if you're loing for a point-and-click adventure game with competent visuals, anthropomorphic animals, a respectable beat-'em-up minigame, and a respectable number of alternate paths that lead to various interactions with characters as you progress. In this hybrid of an Adventure game and a […]
A well-written drama with excellent acting, Telling Lies captures the essence of contemporary living. The characters go about their daily lives, which are centered on technology and social media. They use sites for video messaging to communicate. And practically every element of their lives is intertwined despite the distance between them. A series of one-sided […]
A classic whodunit, Tangle Tower has a vintage and contemporary feel to it. With clearly unrealistic puzzles, clever commentary, and a lot of click ticking, hunting for clues, and speaking to witnesses, it pays homage to classic point-and-click games. However, the game doesn't come across as a carbon ; rather, every design decision you come […]