INFO
Item Reviewed
Dead Reckoning: The Crescent Case Collector's Edition
August 5, 2015
RELEASE DATE
July 24, 2015
DEVELOPER
Eipix Entertainment
FEATURES
Widescreen Support
Interactive Jump-Map
Voice Overs
Hidden Objects Vs. Bubbleshooter
3 Difficulties + Custom Mode
Evidence Board
Forensics Kit
COLLECTORS EDITION
Exclusive Bonus Chapter
Integrated Strategy Guide
Wallpapers & Concept Art
Soundtracks & Cutscenes
Achievement & Collectibles
Replayable HOs & Puzzles
Souvenirs & Bubbleshooter
In Dead Reckoning: The Crescent Case, you play a detective investigating a series of murders at a carnival in the 1920s. We always love when developers implement the 'carnival' theme in their games, and Eipix did it so amazingly in this new Dead Reckoning installment.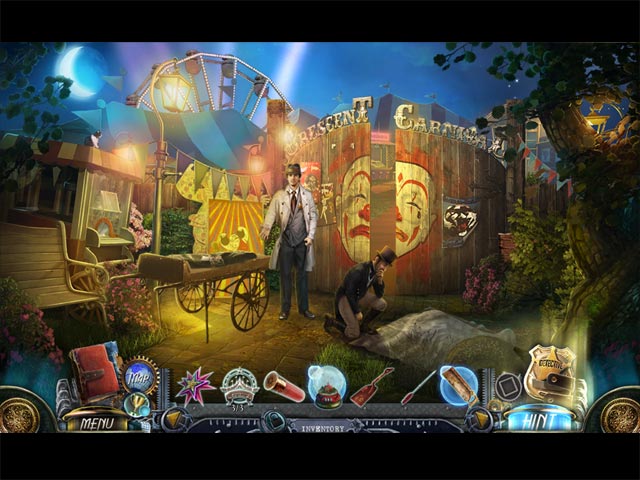 Dead Reckoning is definitely one of the best detective HOPA franchises in the market – the way the story engages you into the game and all the detective tools given really make you feel like you are taking on the role of a detective. In The Crescent Case, we are given a suspenseful-although not revolutionary-storyline, along with a Forensics Kit and an Evidence Board. The Forensics Kit featured a creative mini-game that helps you figure out what is the cause of the victim's death and the Evidence Board is an organized way to keep track of all the events and suspects.
In terms of the level of challenge, The Crescent Case is not a terribly difficult game. The adventure part of the game is pretty straightforward, too easy at times; however, we were really impressed by the hidden object scenes and the puzzles. As Eipix has proven to us again and again, they really make some of the very best hidden object scenes. The hidden object scenes in this game are complex, some with mini-games layered inside – all very entertaining and unbelievably smart. In addition, The Crescent Case has some interesting puzzles that were developed to fit with the storyline. Arguably, some of them could use a better instruction text.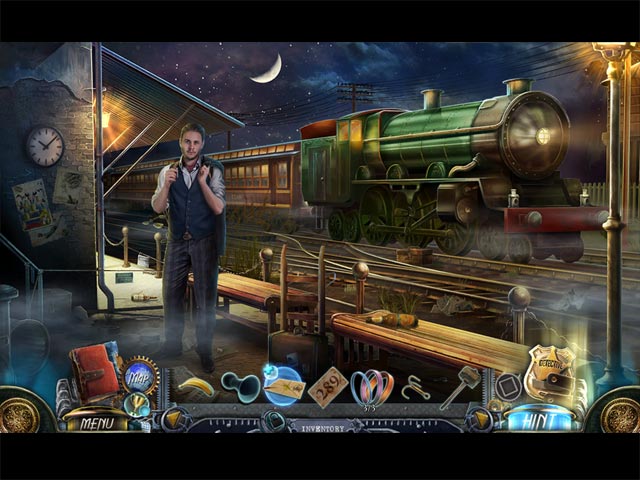 The game also scored high in the production department. The graphics in the game could not have been better; the colors, the quality and the details are on point. At the same time, the soundtracks are the usual Eipix's high standard.
No matter how much we enjoyed playing Dead Reckoning: The Crescent Case, the truth is, it feels really familiar. That is, The Crescent Case is similar to the developer's recently-released Danse Macabre: Thin Ice – perhaps, too similar. We would certainly appreciate either a more innovative storyline or a more challenging, unique adventure gameplay.
The Collector's Edition of The Crescent Case is stuffed with bonuses, consult the checklist for more information. As for the bonus chapter, it provided us an extra hour with solid entertainment. That brought our total playtime to 5 hours.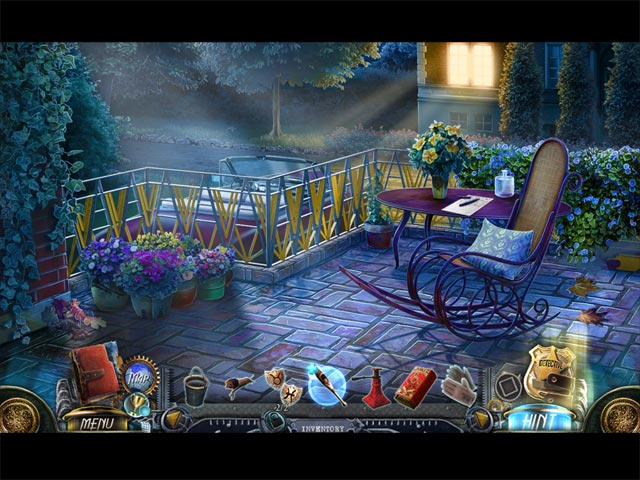 Experience the excitement of combat as you fight to save your innocent clients in a court of law like Phoenix Wright. In this beautiful compilation, you may play all 14 episodes from the first three games. Capcom has made one of the best visual-novel masterpieces named Phoenix Wright: Ace Attorney Trilogy, which was launched on […]
We have a fantastic opportunity to discover what Agent Brown was concealing and why he went on his own to investigate. Solve challenging riddles, travel through odd locations, and unravel the Restville mystery.Will it be easy for you to get to the end of "Detectives United: Phantoms of the Past" and solve the mystery?'Detectives United' […]
Starting off right where Mystery Case Files: The Harbinger ended, this twenty-second Mystery Case Files game takes the Master Detective through time hoops in an attempt to save the world! When the time is bren and existence as we know it is about to be destroyed, can rise to the occasion and save the day […]