You have just arrived at Granny's home to find that the house is empty, which is unusual since Granny has been looking forward to meeting you. You then took a sip of the magical tea and slowly,  you shrunk down to a tiny-sized creature. That's when you discovered the land of Brownies, a part of the living room terrorized by a species of cute little creatures. You have to take a journey through the land, clear obstacles and look out for the missing Granny!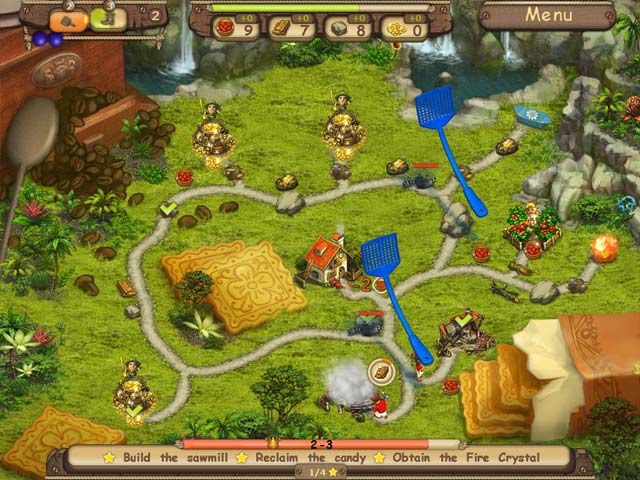 Brownies is a new resource-management game from the smart minds of Sugar Games. Right from the start, we knew that we would love Brownies, just from its whimsical, fantasy-like storyline alone. No matter how childish or cute the storyline and the theme of the game might seem to you, Brownies is not an easy game. Brownies is filled with cleverly-designed levels, which get more and more challenging as you play.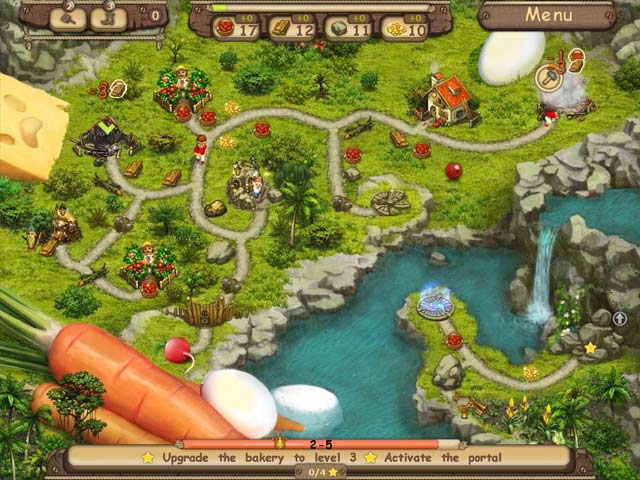 Otherwise, Brownies pretty much sticks to the tried-and-true formula of the typical resource-management genre. Your primary tasks are clearing logs, repair bridges, construct stations and collect resources. You can also summon Knights to fight off the trolls and the Wizards to chase away storms. Regardless, Brownies is a very entertaining game with a high level of challenge – making it not easy to earn the Expert badge on all levels. For those who prefer a slower pace, there is also Relaxed Mode available.
Presentation wise, Brownies looks a little outdated. While the graphics are pleasant and the characters are adorable; they could definitely benefit from an increased sharpness and a more variety of colors. The soundtracks are quirky and fun, capture the mood of the game very well.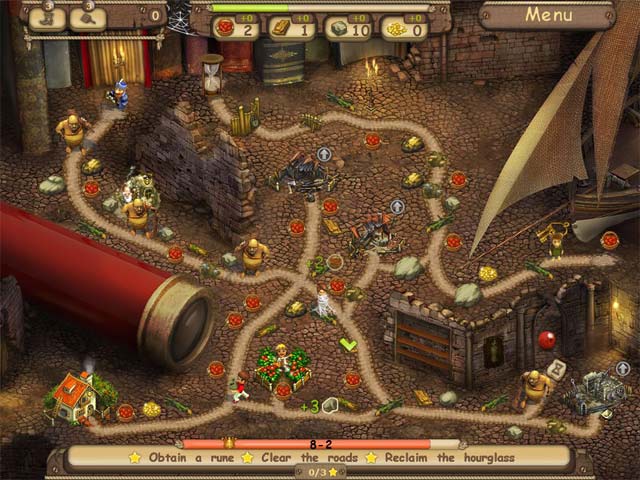 In this fifth installment of the fan-favorite Campgrounds series, Addie is in need of a vacation, but how could she leave her campgrounds lonely? She enlisted her trusted friend Tom to help lo over the campsites while she's away, but as a newbie, is Tom up to the task? all the previous games in […]
Whether it's fairy tale fantasy or medieval or Vikings or crime, the Time Management genre has gone through a wide range of themes – but very few have actually been set in a futuristic world. Faraway Planets takes you to the future when civilization is possible on another planet, when technology is so advanced and […]
General Flavius of Britons is up for a dangerous new journey! After ridding the land of Britons of the Filth in the first chapter, Flavius realized that he still needs to clear the source of the evil. Enter the Shadow Lands – the underworld for the dead souls of the Celts where the Filth has […]