INFO
Item Reviewed
Witches' Legacy: The Dark Throne Collector's Edition
July 13, 2015
RELEASE DATE
July 03, 2015
FEATURES
Widescreen Support
Interactive Jump-Map
Voice Overs
3 Difficulties + Custom Mode
Hidden Objects Vs. Matching
Imp Helper
COLLECTORS EDITION
Exclusive Bonus Chapter
Integrated Strategy Guide
Wallpapers & Screensavers
Concept Art
Soundtracks
Achievements & Collectibles
In this installment of Witches' Legacy, you play as Edward, who is Lynn's husband. Lynn has been possessed and is now in the Otherworld. As all good husbands should do, you need to follow her into the dark world and rescue her before she uses her power to destroy the world!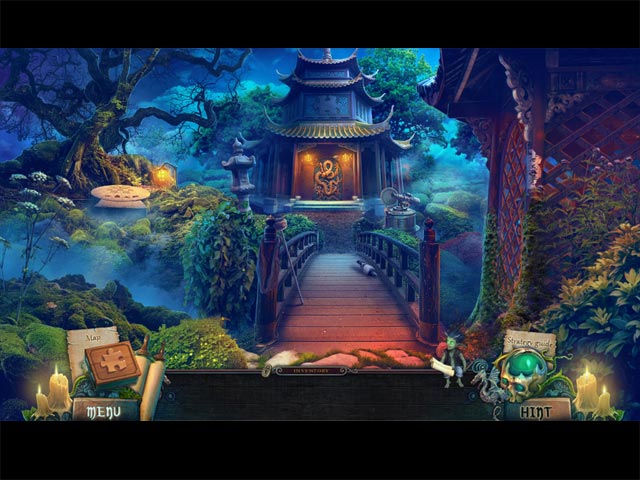 Six games into the series, we are now getting a little tired with the whole good witch versus bad witch story. Although the story in The Dark Throne is probably one of the more exciting ones in the franchise, we couldn't help but feel a little bored with the same-old theme of the game.
Nonetheless, Witches' Legacy: The Dark Throne still feature some mesmerizing visuals to keep us entertained. In fact, the graphics in this game is the best we have seen so far from this series, or even from this developer. There are a number of scenes that look totally splendid and we would totally make them our desktop wallpapers. As for the soundtracks, they are pretty dark which fit the game really well – we have nothing against the voice-overs.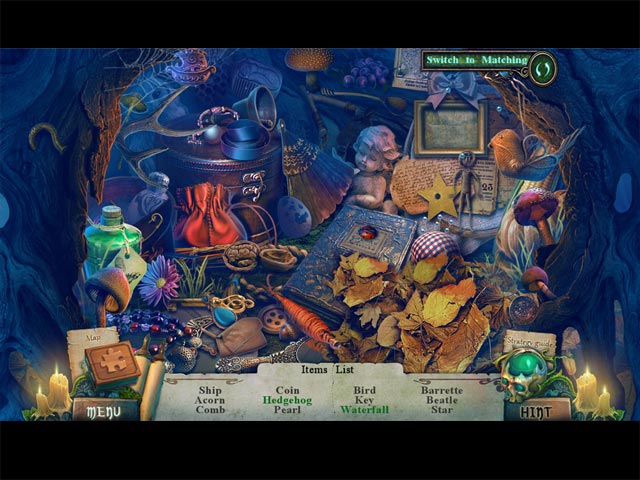 Gameplay wise, Witches' Legacy: The Dark Throne does not bring anything new to the table. The hidden object scenes are quite fun and interactive, even though you have to play most of the scenes twice. There is a nice array of puzzles, the majority of them is of medium difficulty and are fairly standard. Also, the fan-favorite Imp helper is back – helping with our obstacles through his cute animations.
One thing we appreciate in Witches' Legacy: The Dark Throne is the amount of interactions at each location. Apart from the normal areas of interest, you can practically interact with every single object in the scenes. These interactions are definitely not necessary, but they did add some value to the game.
In case you are wondering, Witches' Legacy: The Dark Throne is a very long game. The main game took us nearly 5 hours to complete; the bonus chapter is equally pleasant, and lasted around an hour. The Collector's Edition has Wallpapers, Concept Art, Strategy Guide, Screensavers, Soundtracks, Collectibles and some cool Achievements.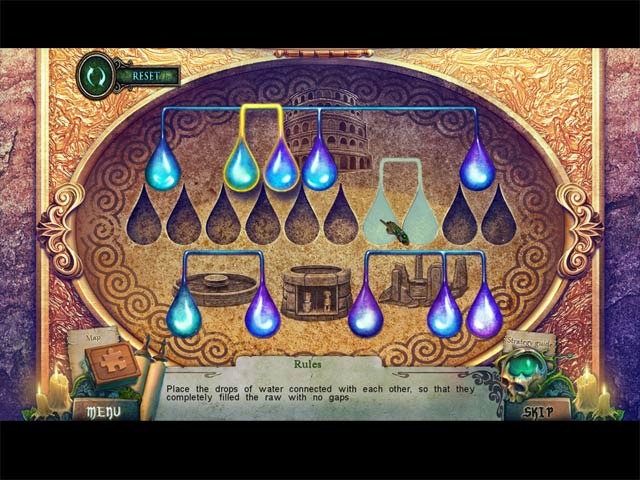 Witches' Legacy continues the successful franchise with its twelfth installment, Secret Enemy. Not long after the Ancient Once was resurrected in the previous game, evil monsters have kicked off their attack on the Earth. But these foul creatures are not the power witch's only foe, as the Witch Hunters are also out tracking down witches […]
Earth is currently swarmed with monsters and evil entities when the Witch Hunters decided to take advantage of this opportunity and attack the witches. Can you keep the Earth as well as your own coven safe from these external forces? Screenshots taken by Jan Thomas
It was the night right after the ceremony in which Fear For Sale magazine won an award and you just arrived home when you got an urgent call from your boss – creepy dolls are attacking the Fear For Sale headquarter! As a skilled investigative journalist, do you have what it takes to solve yet […]