INFO
Item Reviewed
Subliminal Realms: The Masterpiece Collector's Edition
July 26, 2015
RELEASE DATE
July 12, 2015
FEATURES
Widescreen Support
Interactive Jump-Map
Voice Overs
3 Difficulties + Custom Mode
Diary
Dog Helper
Paintbrushes
COLLECTORS EDITION
Exclusive Bonus Chapter
Integrated Strategy Guide
Wallpapers & Concept Art
Soundtracks & Cutscenes
Achievements & Collectibles
Replayable Mini-Games
Secret Game
Workshop
Awards
Editor's Choice
Best of 2015
In Subliminal Realms: The Masterpiece, you play as an artist whose wife and daughter have been kidnapped into your very own painting. Subliminal Realms has you jumping in and out of various painting worlds, interacting with imaginary characters and fantasy creatures – all the while trying to rescue your loved ones from the hands of the villain.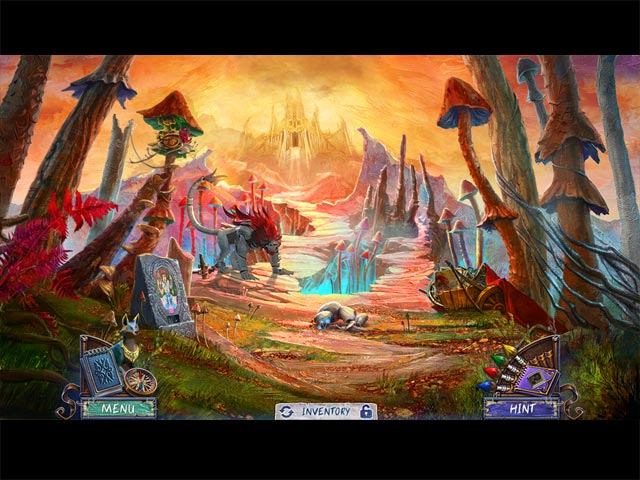 Unlike many of the portal-travelling games, Subliminal Realms: The Masterpiece actually has a really strong storyline. Not only is the storyline interesting, it also featured a big twist which makes the game much more exciting. There is obviously a lot of creativity that went into the development of Subliminal Realms: The Masterpiece. We found the concept of the game to be particularly intriguing; each painting world has different feels from another and the characters in the game are all very amusing to interact with.
Boolat Games has a visual style that we always love. The artwork is simply stunning, the colors are bright and attractive and the graphics look spectacular. Furthermore, we also love the animations in the game, all very smooth and pleasant. The soundtracks sound a little different from the usual soundtracks in typical HOPAs – they come in a variety of styles to fit the mood of each scene.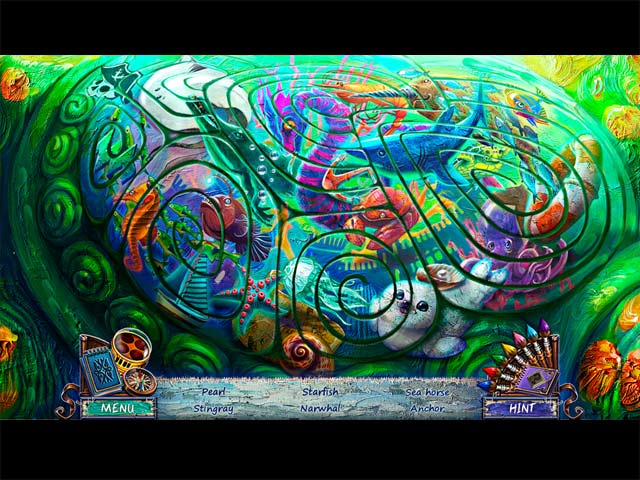 Subliminal Realms is not overly-challenging, but it is certainly very entertaining. The hidden object scenes are innovative and the objects are not too easy to find. At the same time, the puzzles contain some smart twists and are not impossible to solve. We also have a flying Egyptian dog helper, who can also talk. He is very useful, although we found him to be slightly annoying at times. Apart from the helper, there are also seven Paintbrushes of different colors – they can be used to complete unfinished paintings and unlock new portals, an intelligent idea!
We owned the Collector's Edition of Subliminal Realms: The Masterpiece and we are impressed by the quality of the game and the quantity of the extras. Subliminal Realms is a fairly lengthly game, as it took us almost 5 hours to finish the main game and another hour for the solid bonus chapter.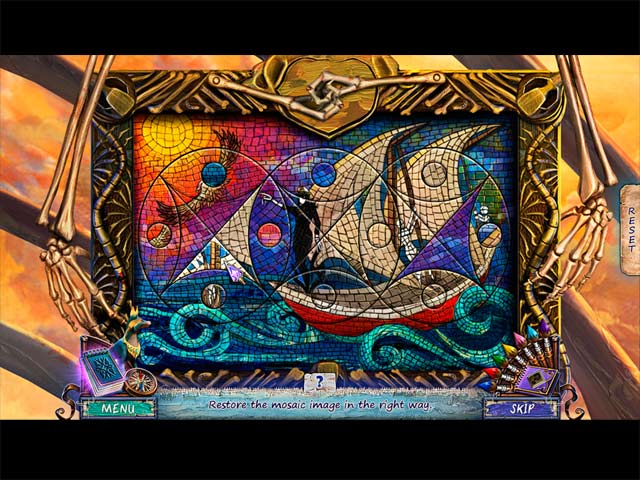 Big Fish Games teamed up with Boolat Games, the prolific developer behind favorites like Dreampath and Dark Cases for a new magical farming game for mobile. Decurse takes place on a sparkly island that is half-submerged in water. Can you reverse the curse and bring happiness back to the people of the island? Boolat Games first […]
King Altus is under an evil spell and has accused your mentor, Regis the Master Wizard of attempted murder and ordered him to his death. As an apprentice wizard, you have to save your innocent mentor and rid of the king of sinister forces as you learn about the dark secrets of the royal […]
The third chapter of the magical Dreampath series has you playing as an amateur wizard on his way to save the kingdom from the evil! Screenshots taken by Jan Thomas