INFO
Item Reviewed
Spirit of Revenge: Elizabeth's Secret Collector's Edition
July 9, 2015
RELEASE DATE
June 26, 2015
FEATURES
Widescreen Support
Interactive Jump-Map
Voice Overs
3 Difficulties + Custom Mode
Diary
Helper
COLLECTORS EDITION
Exclusive Bonus Chapter
Integrated Strategy Guide
Wallpapers
Concept Art
Soundtracks
Achievements & Collectibles
It has been a while since the last time we were delighted to see such a history-heavy HOPA. Elizabeth's Secret took us back in time to England in the 1600s to solve an exciting quest about Queen Elizabeth the First's mysterious past.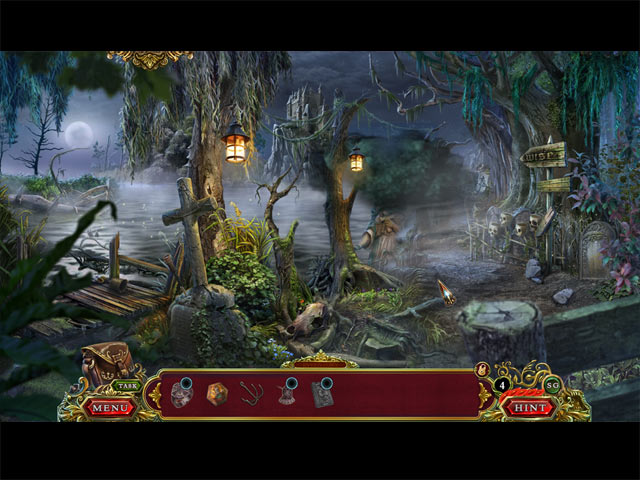 One of the things we like about Elizabeth's Secret is its decent storyline. Elizabeth's Secret will definitely satisfy history-geeks; not only does it include some important historical events, it also features some famous historical characters. Casual fans will also enjoy this game, as the plot is also filled with interesting twists, a respectable amount of suspense and some smartly-written dialogues.
Francis Drake also joins us on our adventure and serves as our personal sidekick. Of course, Francis Drake is like no other helpers we have seen from other HOPAs; he has a rich personality, very interactive and has some good humor as well – certainly our favorite helper yet!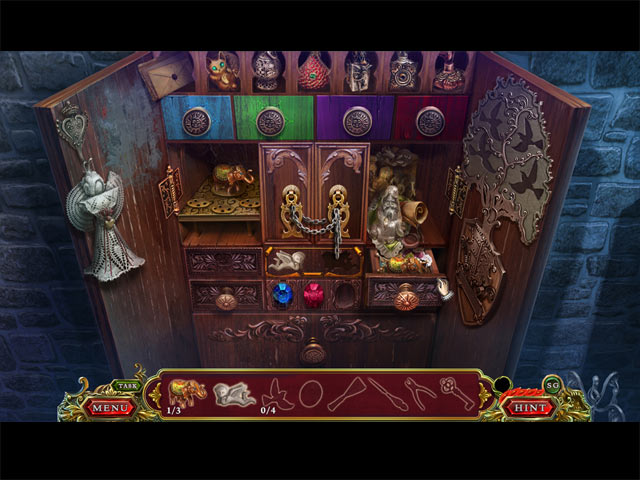 Furthermore, Spirit of Revenge: Elizabeth's Secret has a solid production. The graphics are sharp and clean, the artwork is great and the special effects are impressive – although nothing is really spectacular. The music fits the theme of the game well and the voice-overs are also professionally recorded.
Spirit of Revenge: Elizabeth's Secret does not really stands out in terms of the gameplay. On one hand, the game offers a nice level of challenge that hardcore HOPA fans will appreciate – including a pleasant variety of hidden object scenes and some entertaining puzzles. On the other hand, the developer did nothing outside-the-box that could have made Elizabeth's Secret more memorable.
Besides, Spirit of Revenge: Elizabeth's Secret is also a little weak on the extra content. The Collector's Edition left much to be desired as only wallpapers, collectibles, achievements, a strategy guide, concept art and soundtracks are included in the package. As for the bonus chapter, we felt that it was a little bit pale when compared to the main game.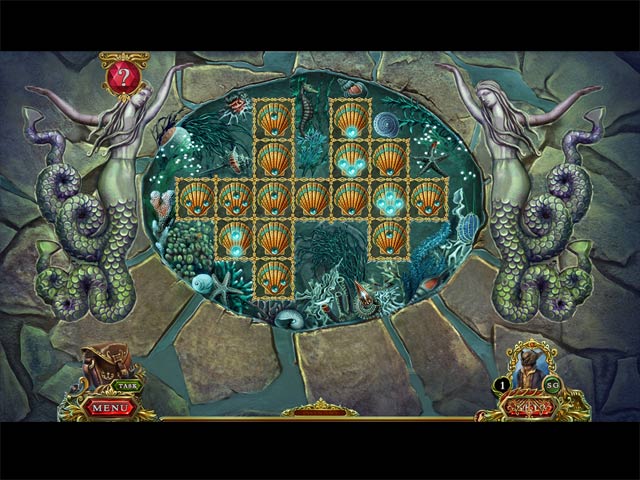 Elephant Games is slowly, but surely building the Paranormal Files series to become another one of their flagship franchises. In this latest installment, follow the now-famous Rick Rogers as he is welcomed into a new social circle of paranormal friends. But his hopes for a stable period in his life comes crashing down when he […]
This game was previously titled Mystery Tales: Dead Bride. Your niece Heather Neville's fiancé mysteriously collapsed and remained unconscious at the wedding rehearsal. As an experienced paranormal investigator, this case seems to be right up your alley! Travel to land as far as the Underworld to learn the truth about a vindictive spirit that tried […]
Over the years, the Jewel Match franchise has gotten adept (and extremely efficient) at churning out new sequels, both in with its many Match 3 installments and its themed solitaire spin-offs. Jewel Match Twilight 3 is the third Halloween-themed game for the franchise's Match 3 arm – while it might be several months out of […]