INFO
Item Reviewed
Shadow Wolf Mysteries: Tracks of Terror Collector's Edition
July 29, 2015
RELEASE DATE
July 17, 2015
DEVELOPER
ERS Game Studios
FEATURES
Widescreen Support
Interactive Jump-Map
Voice Overs
3 Difficulties + Custom Mode
COLLECTORS EDITION
Exclusive Bonus Chapter
Integrated Strategy Guide
Wallpapers & Concept Art
Soundtracks & Screensavers
Achievements & Collectibles
Replayable HOs & Puzzles
From ERS-G, comes another installment in the yet-to-retired Shadow Wolf Mysteries franchise. Maybe it is because Tracks of Terror is already the fifth game into this werewolf saga, or maybe it is because werewolves were being used constantly in HOPA games – we found Shadow Wolf Mysteries: Tracks of Terror to be neither interesting, nor terrifying.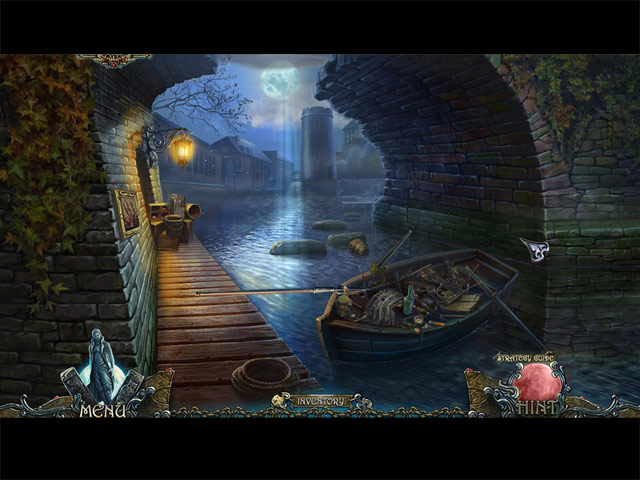 The storyline in Tracks of Terror is pretty much predictable, just another detective/find-the-cure type of story, with some werewolves phenomenon thrown in. Thus, we were not particularly absorbed by the game. As said, despite the title of the game, Tracks of Terror is not at all terrifying. Sure, there are some disturbing elements in the game; blood, murders, screams and whatnot – still, the game is not moody enough for us to call it scary.
Nonetheless, Tracks of Terror has a well-executed production. The graphics are up to the standard set by the previous ERS-G's games; pleasant, detailed and beautiful. The soundtracks and voice-overs are excellent, we did not need to turn the volume down nor were we annoyed by the audio.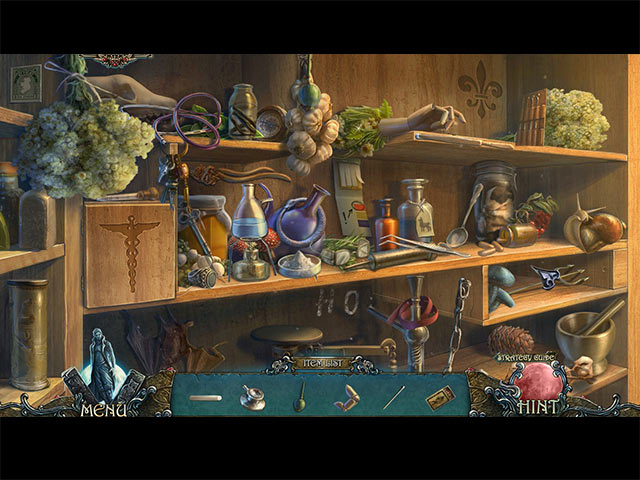 Tracks of Terror also has a few new features that were not included in the previous installments of the franchise. We have a special tattoo, which can perform a supernatural power in extracting the human soul from their respective werewolf bodies and rest them in peace. Besides, the Collectibles included in the game can be used to unlock backstories of some famous fictional characters, a neat idea!
Other than those features, Tracks of Terror appears to be quite simple. The adventure part does not offer any unusual tasks or noteworthy challenges, while the hidden object scenes are entertaining and all, but not necessarily unique. The puzzles are undoubtedly fun, they come in a variety of formats and a range of difficulties to satisfy all players.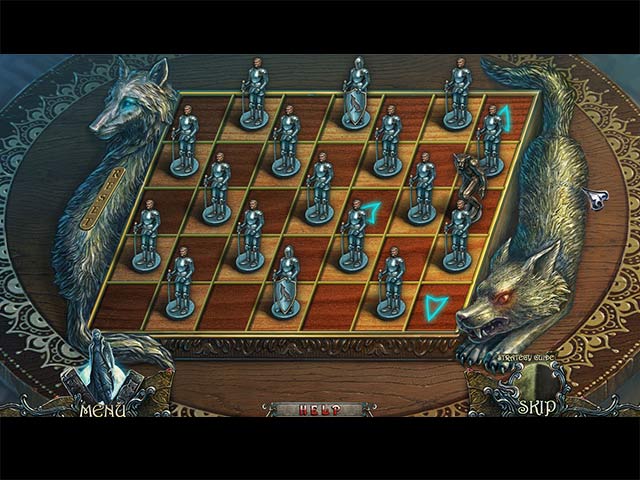 Br the InvestiGator will likely satisfy your needs for the foreseeable future if you're loing for a point-and-click adventure game with competent visuals, anthropomorphic animals, a respectable beat-'em-up minigame, and a respectable number of alternate paths that lead to various interactions with characters as you progress. In this hybrid of an Adventure game and a […]
A well-written drama with excellent acting, Telling Lies captures the essence of contemporary living. The characters go about their daily lives, which are centered on technology and social media. They use sites for video messaging to communicate. And practically every element of their lives is intertwined despite the distance between them. A series of one-sided […]
A classic whodunit, Tangle Tower has a vintage and contemporary feel to it. With clearly unrealistic puzzles, clever commentary, and a lot of click ticking, hunting for clues, and speaking to witnesses, it pays homage to classic point-and-click games. However, the game doesn't come across as a carbon ; rather, every design decision you come […]