INFO
Item Reviewed
Phantasmat: The Dread of Oakville Collector's Edition
July 21, 2015
RELEASE DATE
July 10, 2015
DEVELOPER
Eipix Entertainment
FEATURES
Widescreen Support
Interactive Jump-Map
Voice Overs
3 Difficulties + Custom Mode
COLLECTORS EDITION
Exclusive Bonus Chapter
Integrated Strategy Guide
Wallpapers & Concept Art
Soundtracks & Cutscenes
Achievements & Collectibles
Souvenir Room & Making Of
Replayable HOs & Puzzles
Bonus Match-3
The first Phantasmat game was an instant classic, ERS-G kind of ruined the second one and then Eipix is back on the rescue with the third one. Phantasmat: The Dread of Oakville is the fourth Phantasmat installment, the second developed by Eipix and it turned out to be quite impressive.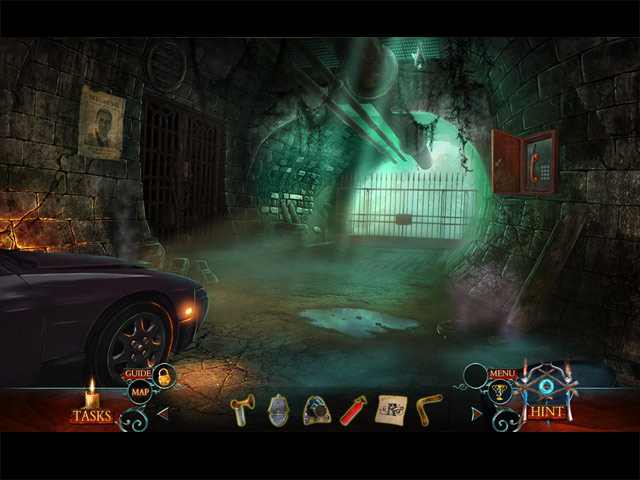 One of the strongest aspects of The Dread of Oakville is its suspenseful storyline. Just like the original Phantasmat, the story is pretty obscure at first. However, it keeps you excitedly guessing with it, especially with the identity of the mysterious Mr. Nightingale. Moreover, the story of The Dread of Oakville is full with juicy twists and turns; some can be slightly weird, but definitely unexpected.
The art and audio team also deserve some kudos. Phantasmat: The Dread of Oakville is meant to be a creepy game and it excellently portrays that through its fantastic visuals. Most of the scenes are relatively dark, which add to the suspense of the game. As expected, there are some disturbing elements in the game, as well as a couple of jump scares – The Dread of Oakville is definitely not for the faint-hearted. The background soundtracks are composed particularly well, they sound satisfyingly chilling.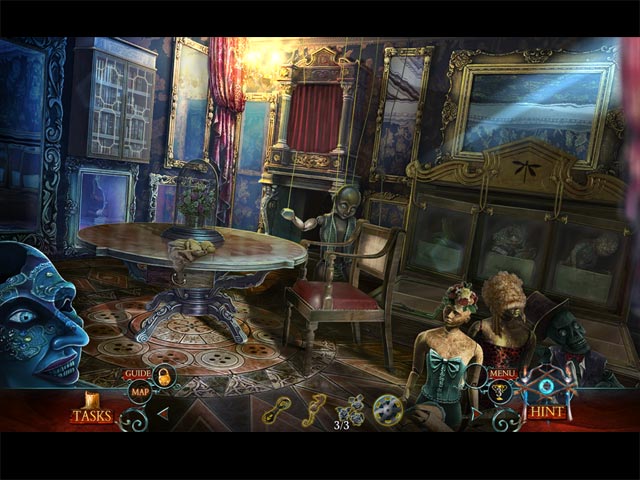 Despite the awesome storyline and the top-notch production, the game falls a little short when it comes to gameplay. While there are many objects to collect and many areas of interest in each location, most of the tasks are straightforward. The puzzles come with some pleasant twists; but again, they are incredibly easy as well. The hidden object scenes are more entertaining since they are highly interactive and almost like mini-games in themselves – fun, creative and somewhat challenging.
There are no special features included in the game. Thus, experienced players would probably fly through the whole game in just about 3 and a half hours. Luckily, as if to make up for its lack of challenge, the Collector's Edition featured a whole lot of extras.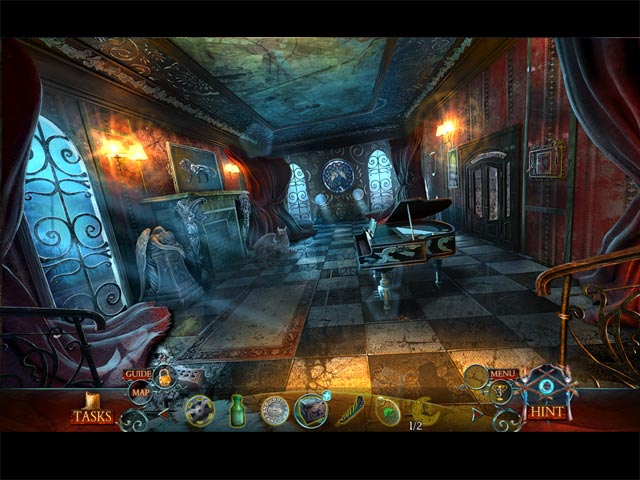 Happy Thanksgiving and get ready for another epic Mystery Case Files adventure! In this twentieth installment of the iconic Hidden Object series from Big Fish Games and Eipix Entertainment, you are tasked to investigate an urgent call from the infamous Manchester Asylum for the mentally insane. A mysterious patient from room 11 suddenly begins drawing a […]
Dreadful Tales: The Space Between was a revelation earlier this year and so, I had high expectations going into this new creepy Hidden Object sequel. In Dreadful Tales: The Fire Within, the legend has it that unnatural, ghostly things happened in the eerily quiet Coldfell Forest. Jill Weaver witnessed this firsthand when her family-bonding time […]
When an inmate at the Manchester Asylum draws a huge crown covering the walls of her cell, you're sent to learn what, if anything, it has to do with your past. But when the inmates escape, there's only one way for you to regain control — find the Black Crown before they do. You'll need […]