INFO
Item Reviewed
Forgotten Kingdoms: The Ruby Ring Collector's Edition
July 4, 2015
RELEASE DATE
June 21, 2015
FEATURES
Widescreen Support
Interactive Jump-Map
Voice Overs
3 Difficulties + Custom Mode
COLLECTORS EDITION
Exclusive Bonus Chapter
Integrated Strategy Guide
Wallpapers & Concept Art
Soundtracks
Achievements & Collectibles
Replayable HOs & Puzzles
Vast Studios used to be one of our favorite developers. Unfortunately, most of the recent games from this developer failed to impress one – along with this latest game.When Prince Tristan was still young, mysterious shadows attacked the kingdom and consumed the King and the Queen. Strange purple crystals started to appear all over the kingdom and cover everything in their path. The Nanny decided to take the Prince away from the kingdom for safety. And now that you, the Prince, is now 18 – you are given the powerful Ruby Ring to help you fight the shadows and take back your kingdom!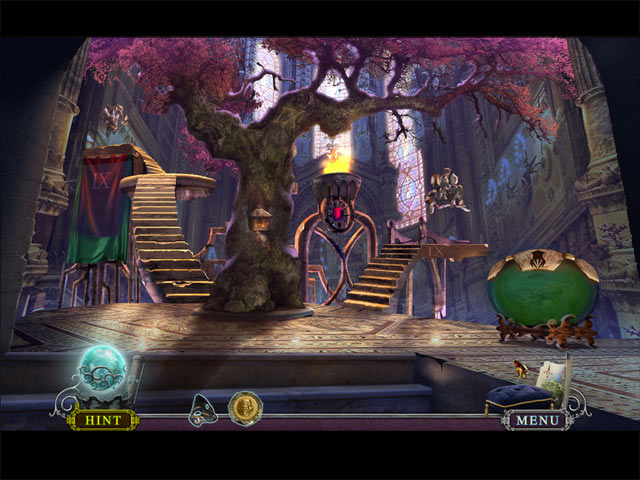 Forgotten Kingdoms: The Ruby Ring comes with a recycled storyline. Surprisingly, we found ourselves enjoying it very much as it stays satisfyingly consistent throughout the game. The Ruby Ring is not an action-packed, filled-with-exciting-events type of game. The pace of the game is rather slow, at times too slow that we almost got bored.
In addition, the visual quality of the game is below average. The scenes are nicely drawn, but ruined by the fuzzy graphics and washed-out colors. Luckily, the audio aspects of the game are much better. The ambiance sounds and the soundtracks are very pleasant and the voice-overs are some of the best, fit the characters nicely.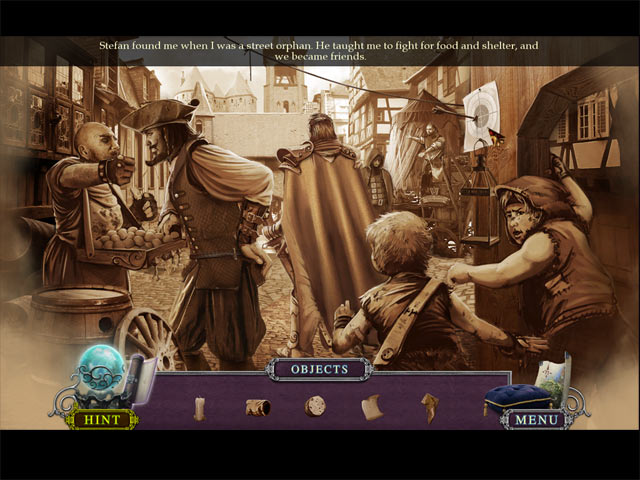 Gameplay wise, The Ruby Ring does not have much to offer. The game is heavily focused on the adventure part, with a few hidden object scenes and puzzles here and there. The game does not bring anything new to the table; however, due to the huge amount of backtracking, The Ruby Ring is not as easy as it seems. The hidden object scenes are mundane, with grainy graphics and boring objects to find. On the other hand, the puzzles are quite entertaining – while we were familiar with the majority of them, they offered enough challenges to keep us hooked.
The Collector's Edition of The Ruby Ring includes the standard features, as well as a 50-minute bonus chapter and smartly-hidden Crown collectibles.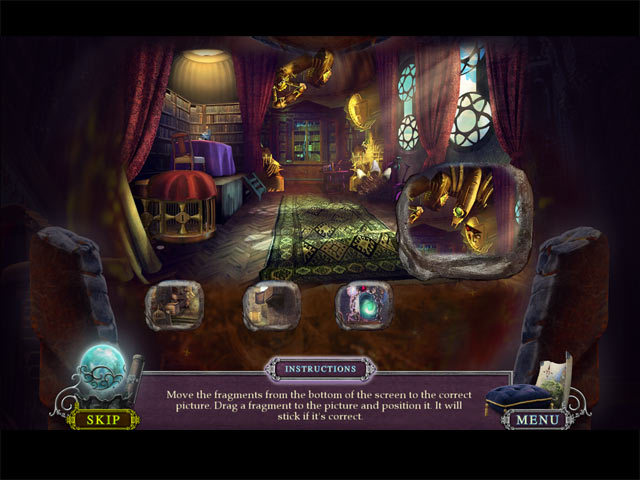 Your friend is having trouble in these searching games because her grandma has gone missing, and she believes something bad has happened.To become a true Fairy Godmother, you must travel to various locations in this hidden object game. Various HOPs and mini-games will assist you in immersing yourself in the enchanting story of a fairytale […]
Demon Slayer's massive success has catapulted it into the shonen major leagues, where anime such as Dragon Ball, One Piece, Hunter x Hunter, and Naruto have dominated for decades. Demon Slayer stands out from its action-adventure peer's thanks to its vibrant art, which includes both conventional 2D and spectacular 3D animations, sweeping/emotional combat themes, and […]
Over the years, the New Yankee series has gained quite a reputation among Time Management fans and built itself a loyal group of players. In this ninth installment, the series still has many tricks up its sleeves. When an evil spell bo plans to defeat the King and Queen and conquer Camelot, it is up […]