INFO
Item Reviewed
Surface: Alone in the Mist Collector's Edition
June 14, 2015
RELEASE DATE
June 05, 2015
FEATURES
Widescreen Support
Interactive Jump-Map
Voice Overs
3 Difficulties + Custom Mode
COLLECTORS EDITION
Exclusive Bonus Chapter
Integrated Strategy Guide
Wallpapers & Concept Art
Soundtracks & Screensavers
Achievement & Collectibles
Secret Room
Have you ever imagined what the world would be like without adults? Carol woke up the morning of her sixteenth birthday to find out that her parents, along with all the other adults in the town have disappeared. In this seventh Surface game, you need to help Carol figure out what was the cause of this madness and bring her parents back!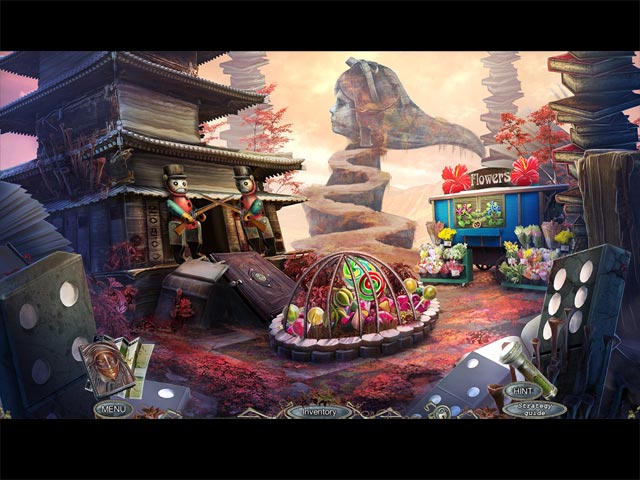 The game started out with quite a dramatic cutscene that left us wanting more, followed by the menu screen which featured probably one of the most stunningly haunting game soundtracks we have ever heard. Unfortunately, the rest of the game did not quite live up to that level of horror we expected. Yes, the game had us travelling through creepy abandoned locations and meeting some spooky characters; still, it was just not enough considering how scary the beginning of the game was.
Anyway, we were impressed by the production quality of the game. As usual, Elephant Games did a flawless job on the visual side – and this time, the audio side as well. We loved every single scene in Alone in the Mist, especially those crazy ones in the imaginary world. The music helps build up some suspense in the game and the voice-overs are the perfect fit for each character; Allie's voice is superbly done!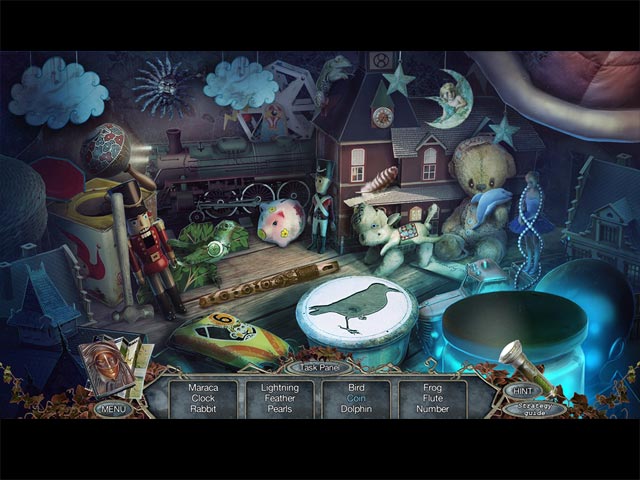 For those who expected a challenging gameplay, we are sad to tell you guys that Alone in the Mist is a fairly easy game. While the adventure part of the game is very busy, there's just nothing in it that we have not seen before. This also applies to the hidden object scenes and puzzles – they are certainly very well-crafted, but just not innovative enough.
On another note, Surface: Alone in the Mist is also a considerably short game. We completed the main game in 3 and a half hours, and the Bonus Chapter in just under 50 minutes. The Collector's Edition featured achievements, collectibles, a strategy guide, screensavers, soundtracks, concept art and the secret room which allows you to use the flowers you have collected during the game to unlock hidden object scenes and puzzles.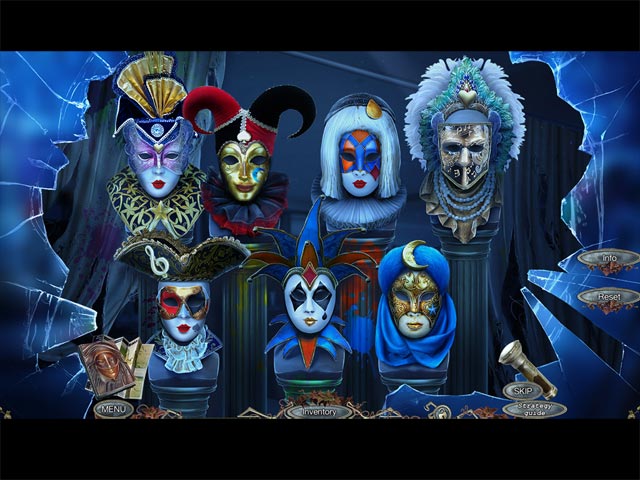 Christmas Stories- The Christmas Tree Forest will engage you in the unforgettable world of Haunted Hotel and put your skills to the test in thrilling hidden-object puzzles, fascinating locations, and uncovering the hotel's mystery that is robbing people of their years of life before it's too late. Will you be able to solve the puzzles […]
Solve challenging riddles, travel to odd locations, and uncover the secrets of the magical Halloween animals. Will you be able to solve Halloween Stories: The Neglected Dead's puzzles? You have a fantastic opportunity to learn about the surprises that the three world locations have in store for you. Neglected, a great puzzle adventure game from […]
In this detective adventure game from Elephant Games LLC, which was released on March 4, 2021, you can hunt for hidden things and solve puzzles and brain teasers.Your mission is to find unusual stuff in order to halt the murder. Can you solve the "Strange Investigations: Becoming" criminal case? Explore crime scenes, stop the perpetrator, […]