INFO
Item Reviewed
Off The Record: Liberty Stone Collector's Edition
June 12, 2015
DEVELOPER
Eipix Entertainment
FEATURES
Widescreen Support
Interactive Jump-Map
Voice Overs
3 Difficulties + Custom Mode
Tape Recorder
COLLECTORS EDITION
Exclusive Bonus Chapter
Integrated Strategy Guide
Wallpapers & Concept Art
Soundtracks & Cutscenes
Achievement & Collectibles
Souvenir Room & Bonus Videos
Replayable HOs & Puzzles
When thinking about a detective HOPA franchise, Off the Record is likely to be at the top of everybody's list. Liberty Stone is the fourth installment in this hit series from Eipix, and it presents yet another compelling mystery.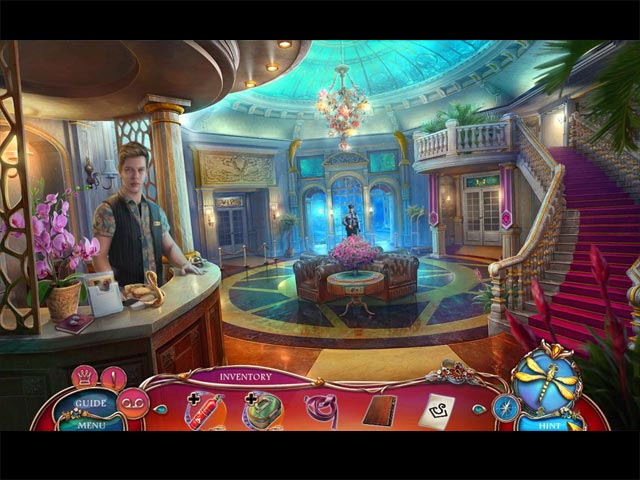 You are invited to a hotel to cover a story of a pageant contest. Upon your arrival, the famous Liberty Stone has gone missing and you are the prime suspect! As you dive further down into the case, you found out that there is more to the story. Investigate the background story behind the tension between the two families and find out who has stolen the beautiful jewelry! Off The Record: Liberty Stone has us hooked right from the start, and continued to do so for the rest of the game. Playing Liberty Stone really feels like we are investigating a case; with the way the story smartly unfolds, the perfect timing of the events and the tape recordings that help with some of the background stories.
Off The Record: Liberty Stone is a more realistic game, compared to other titles from Eipix. The art team at the studio nicely portrays that realism through the game's beautiful graphics; the quality is top-notch and every single scene was impressively drawn and painted. Besides, the sound effects and the music were also extremely well-done, as well as the voice-overs.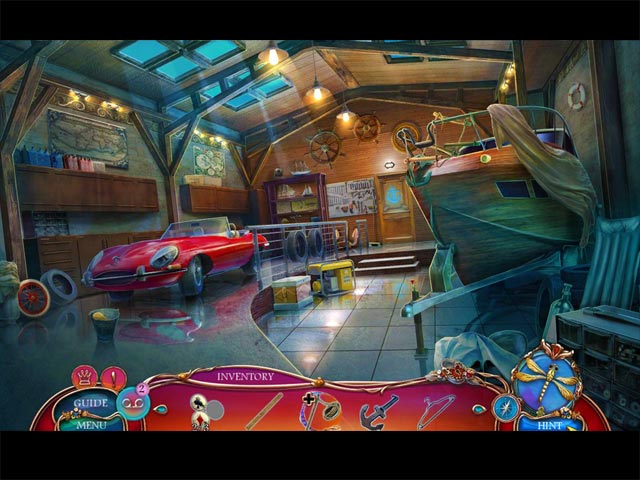 The gameplay of Off The Record: Liberty Stone is fairly simple – although there are lots to do, the tasks are pretty straightforward and the level of challenge is quite low. Regardless, the excellent execution of the hidden object scenes and puzzles helps balance that out. The hidden object scenes are highly interactive and all very entertaining. At the same time, the puzzles which ranged from easy to moderately difficult have some cool twists and are also fun to play.
Last but not least, the Collector's Edition of Off The Record: Liberty Stone featured some delightful extras; including four different sets of collectibles! For us, the main game lasted just over 4 hours and the bonus chapter, which is equally great, lasted roughly an hour.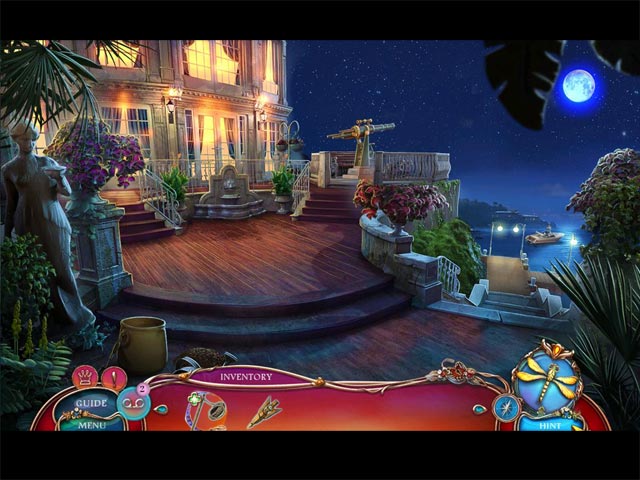 Br the InvestiGator will likely satisfy your needs for the foreseeable future if you're loing for a point-and-click adventure game with competent visuals, anthropomorphic animals, a respectable beat-'em-up minigame, and a respectable number of alternate paths that lead to various interactions with characters as you progress. In this hybrid of an Adventure game and a […]
A well-written drama with excellent acting, Telling Lies captures the essence of contemporary living. The characters go about their daily lives, which are centered on technology and social media. They use sites for video messaging to communicate. And practically every element of their lives is intertwined despite the distance between them. A series of one-sided […]
A classic whodunit, Tangle Tower has a vintage and contemporary feel to it. With clearly unrealistic puzzles, clever commentary, and a lot of click ticking, hunting for clues, and speaking to witnesses, it pays homage to classic point-and-click games. However, the game doesn't come across as a carbon ; rather, every design decision you come […]