INFO
Item Reviewed
Mythic Wonders: Child of Prophecy Collector's Edition
June 1, 2015
DEVELOPER
Organic 2 Digital
FEATURES
Widescreen Support
Interactive Jump-Map
Voice Overs
Hidden Objects Vs. Mahjong
3 Difficulties + Custom Mode
Diary
COLLECTORS EDITION
Exclusive Bonus Chapter
Integrated Strategy Guide
Wallpapers
Screensavers
Soundtracks
Achievements & Collectibles
Five years ago, a baby boy was left abandoned at your doorsteps – you decided to raise him as your own and called him Nobu. Right before Nobu's fifth birthday, he is kidnapped! Travel through the gorgeous Orient landscapes to rescue Nobu in Mythic Wonders: Child of Prophecy.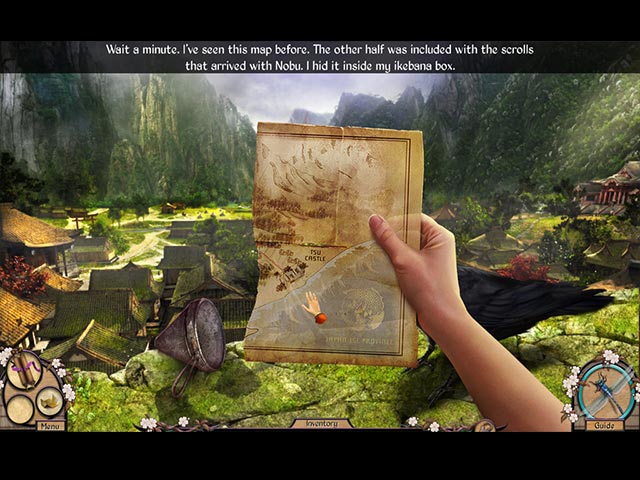 This game grabbed out attention right from the start due to its very authentic Japanese theme. In fact, Child of Prophecy very accurately presents the Japanese culture, through the dreamy graphics, breathtaking Orient landscapes to the soft and relaxing music. We admired every single scene in this game, regardless of how old-fashioned it might look or the fact that the graphics can be a little grainy at times.
Without all the magical spells or haunting spirits, Mythic Wonders: Child of Prophecy feels like a breath of fresh air. The gameplay flows very smoothly, although it could have been much more challenging. on the other hand, we were not particularly impressed with the hidden object scenes and puzzles. The hidden object scenes are the typical formats, nothing mind-blowing. Besides, the puzzles are also overly-simple; most of which we have already seen before, with few uninteresting twists.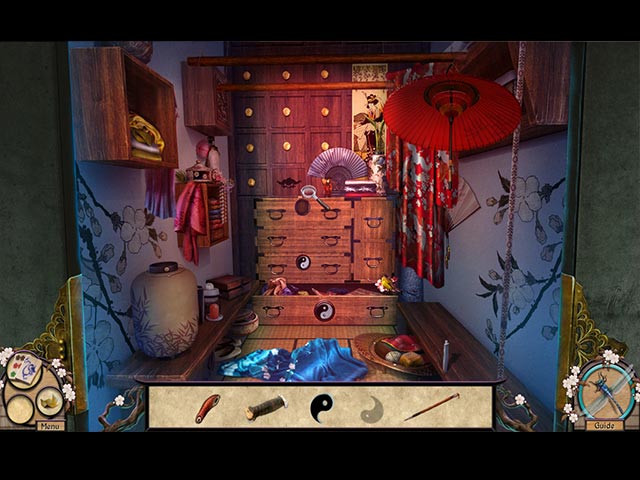 Furthermore, apart from the rather unique theme, Mythic Wonders: Child of Prophecy brings nothing innovative to the table. Luckily, Child of Prophecy is a very long game – the main game nicely concluded in 5 hours and the bonus chapter which is of equal quality lasted around an hour. The Collector's Edition is pretty weak, with nothing exciting; maybe apart from the extremely-difficult-to-find morphing Origami Cranes collectibles.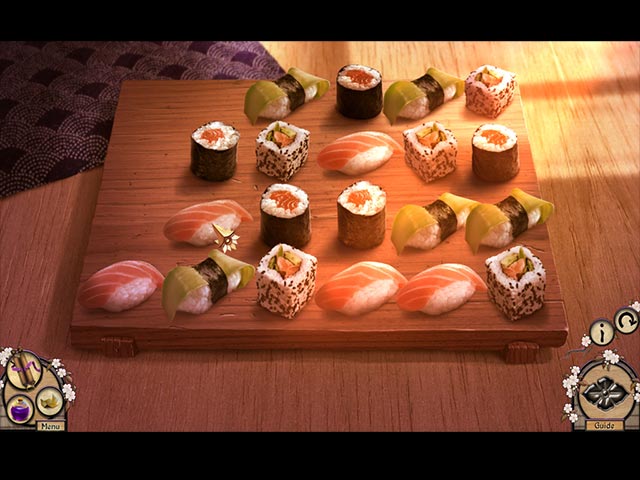 The Eternal Emperor has you embarked on the twelfth H.E.L.P. mission, this time to unearth the tomb of China's first Emperor – Qin Shi Huang. Can you and your associates avoid the deadly booby traps and successfully make this historical discovery? We the concept of The Eternal Emperor right from the start. The idea of getting […]
Take a journey to the exotic land of Sigiriya to locate the missing H.E.L.P. crew. Can you find the missing agents and stop the wicked Dario Sabas Aturnin before he lay his evil hands on the Fountain of Youth? Surely, Eipix has acquired the licenses to continue several original HOPA franchises, this one included. Still, we think the developer […]
Brave Giant Games is now ready to put out their first BFG Collector's Edition game, Tibetan Quest: Beyond the World's End. Your niece, Larisa, has gone missing in the Himalayan Mountains during her expedition. Travel to Lhasa, Tibet in search for your missing niece as you learn that this rescue mission might not be as easy as […]