INFO
Item Reviewed
Labyrinths of the World: Forbidden Muse Collector's Edition
June 26, 2015
RELEASE DATE
June 14, 2015
FEATURES
Widescreen Support
Interactive Jump-Map
Voice Overs
3 Difficulties + Custom Mode
Hidden Objects Vs. Match 3
Harlequin Helper
Magical Tools
COLLECTORS EDITION
Exclusive Bonus Chapter
Integrated Strategy Guide
Wallpapers & Concept Art
Soundtracks & Gallery
Achievements & Collectibles
Boudoir & Interface Shop
To many artists in the city, Calliope is the source of inspiration for creating masterpieces that attract tourists into the town. Now that a dark force has torn Calliope's essence into three pieces and is using the power for some dark intentions, you need to bring back the essence and stop this madness!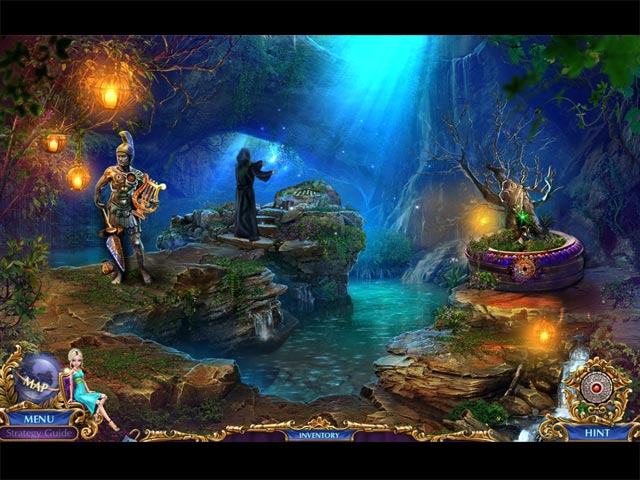 In many ways, Labyrinths of the World is very similar to its predecessors. Firstly, the story is similar – both games have you searching through some fantasy locations with the aim of finding the pieces of a shattered soul, or essence in this second game.
Moreover, the art style is similar, which is a great thing. The graphics in Forbidden Muse are vibrant and attractive, the locations are detailedly drawn and the lighting is excellent. Also, the sound package of the game is pretty decent. The soundtracks are suitable and the voice overs are well synced with the characters.
When it comes to the gameplay, Labyrinths of the World: Forbidden Muse is quite disappointing. The hidden object scenes are well-crafted, although not as entertaining as we would like them to be. The puzzles are a mix of simple ones and challenging ones, but none of them are worth writing home about.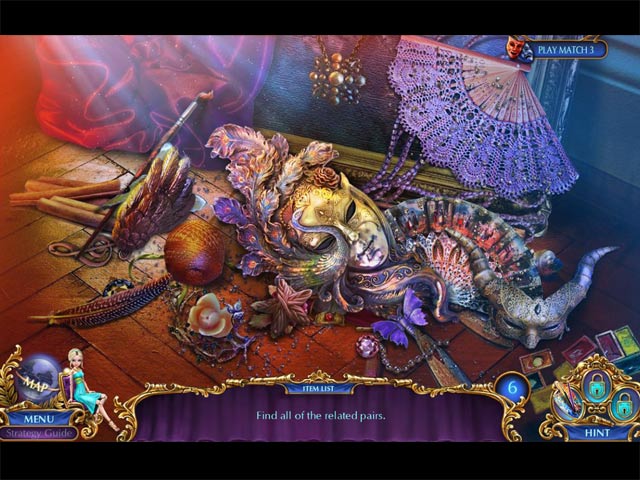 However, the game has some extra features – which to us, ruined the game more than helped it. Normally we are fine with helpers, cute animals and other creatures alike, as long as they add some value to the game and seem fitting with the theme of the game. Domini Games took a very odd approach in this game and gave us a Harlequin helper, which basically is a Barbie doll copycat. This overload-cuteness is definitely not necessary, and we could not imagine the doll being liked by anyone besides young girls. What's worse? Well, she needs to be dressed in the proper costumes before helping us with some urgent tasks. Apart from the dolls, there are three different magical tools – they are definitely less annoying and more useful than our helper.
The extra section of Labyrinths of the World: Forbidden Muse featured some standard features, and a Boudoir which allows us to buy posh furnitures for our lovely helper using collectible blueberries. All the negatives aside, Forbidden Muse has quite a nice length; the main game took us over 4 hours and the bonus chapter took us an hour or so.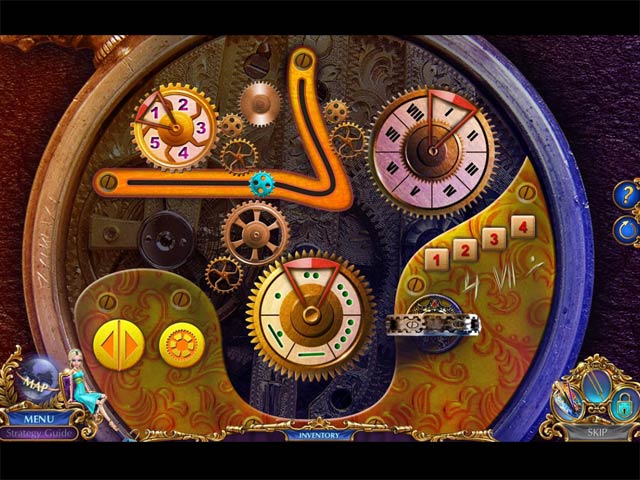 Enchanted Kingdom has beautiful wallpapers, soothing music, attractive concept art, and engaging movies abound in this mystery quest game, so rush to play to fully immerse yourself in the wonderful environment. Do you have any idea how to restore the Kingdom's magical power? You must solve riddles, mental teasers, and mini-games in the exciting adventure […]
Throughout this object-finding game, you'll get a sense of total immersion. Because every area of this game's universe is loaded with hidden objects, you can play as a true explorer.Domini Games has published "The Game," a brand new terrific game in the "Labyrinths of World" series, which was released on September 9, 2021. Simon and […]
Explore your favorite free hidden object games, logic puzzles, and brain teasers, again and again, loing for the items you need to get achievements. Are you up to the task? In these amusing locating object games, your goal is to seek out and uncover concealed objects to solve the case.Domini Games published another excellent game […]