INFO
Item Reviewed
Final Cut: Fame Fatale Collector's Edition
June 5, 2015
RELEASE DATE
June 29, 2015
DEVELOPER
Eipix Entertainment
FEATURES
Widescreen Support
Interactive Jump-Map
Voice Overs
Hidden Objects Vs. Match 3
3 Difficulties + Custom Mode
COLLECTORS EDITION
Exclusive Bonus Chapter
Integrated Strategy Guide
Wallpapers & Concept Art
Soundtracks & Cutscenes
Achievement & Collectibles
Souvenir Room & Making Of
Replayable HOs & Puzzles
Audrey Quinn is the Queen of the silver screen who leads an extremely private life. Her rival superstar, Veronica Lane, has hired you to investigate Audrey and her reclusive lifestyle. When you accepted Veronica's offer, you just didn't know that you had put yourself into a much bigger trouble.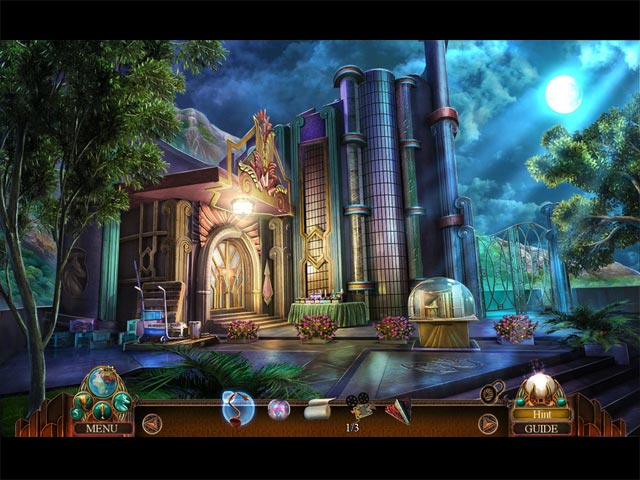 Right from the start, the game greeted us with a mini-cutscene which left us wanting more. Final Cut: Fame Fatale is not just an ordinary detective game; the storyline is so well-developed that it includes some unexpected twists and exciting actions that kept us glued to our seats.
If you are familiar with the previous Final Cut games, then you would not be disappointed by the quality of the presentation in this fifth installment. The art-deco vibe of Final Cut always impressed us – accompanied by sharp graphics and gorgeous colors, every single scene in Fame Fatale looks absolutely stunning! Furthermore, the sound package in Fame Fatale is also excellent. The soundtracks adds a lot of suspense into the game and the voice-over gives each character some life.
There are various types of Hidden Object scenes in the game; they are all extremely well-crafted and are supremely entertaining. If you don't like searching for items, you can also switch to the Match-3 mode. As for the puzzles, they range from the traditional ones with so-so level of difficulty to some excellent, creative and difficult ones.
In contrast, the adventure part of the game is less exciting. The game does not feature any special features or unique ideas; most of the time, all we did was walking back and forth through the scenes and completing familiar tasks.
As a Collector's Edition, however, you can keep your eyes out for some well-hidden Collectibles and Morphing Objects to enhance the experience. Other bonus features varied from a strategy guide and gallery items to a bonus souvenir room and a Making Of video clip. We spent approximately 4 and a half hours playing the terrific main game, and another hour on the slightly-less-intriguing bonus chapter.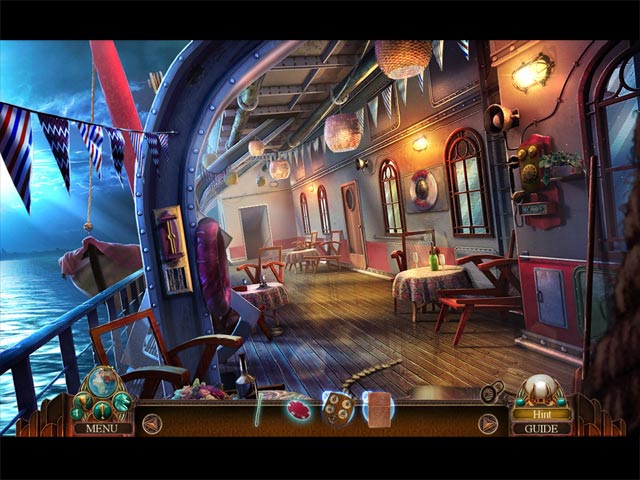 Br the InvestiGator will likely satisfy your needs for the foreseeable future if you're loing for a point-and-click adventure game with competent visuals, anthropomorphic animals, a respectable beat-'em-up minigame, and a respectable number of alternate paths that lead to various interactions with characters as you progress. In this hybrid of an Adventure game and a […]
A well-written drama with excellent acting, Telling Lies captures the essence of contemporary living. The characters go about their daily lives, which are centered on technology and social media. They use sites for video messaging to communicate. And practically every element of their lives is intertwined despite the distance between them. A series of one-sided […]
A classic whodunit, Tangle Tower has a vintage and contemporary feel to it. With clearly unrealistic puzzles, clever commentary, and a lot of click ticking, hunting for clues, and speaking to witnesses, it pays homage to classic point-and-click games. However, the game doesn't come across as a carbon ; rather, every design decision you come […]