INFO
Item Reviewed
Danse Macabre: Thin Ice Collector's Edition
June 21, 2015
RELEASE DATE
June 12, 2015
DEVELOPER
Eipix Entertainment
FEATURES
Widescreen Support
Interactive Jump-Map
Voice Overs
Hidden Objects Vs. Match 3
3 Difficulties + Custom Mode
Evidence Board
COLLECTORS EDITION
Exclusive Bonus Chapter
Integrated Strategy Guide
Wallpapers & Concept Art
Soundtracks & Cutscenes
Achievement & Collectibles
Making Of
Replayable HOs & Puzzles
Souvenirs & Match 3
Eipix is definitely on the roll here – Danse Macabre: Thin Ice is now the fourth game the studio has released in the past month! The common thread we have seen from developers that release games with such rapidity is the drop in quality and that each game is getting more and more similar to one another. Unfortunately, this problem has also struck the ever-so-talented Eipix.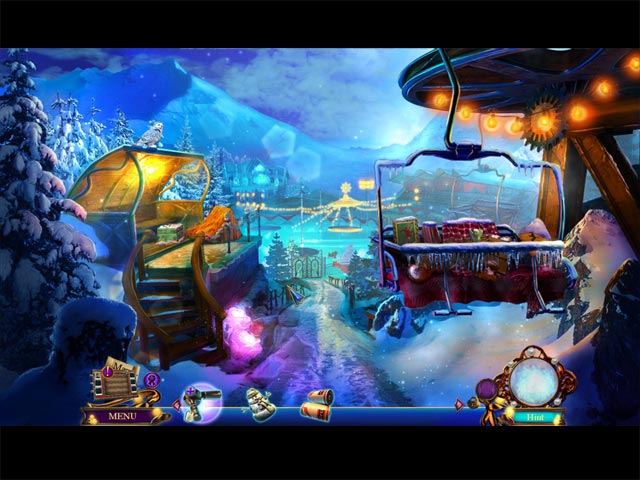 Eipix has always been one of our favorite developers; in fact, we have never rated an Eipix lower than a 4-star. However, with Danse Macabre: Thin Ice, we feel the need to end that rare streak.
Danse Macabre: Thin Ice tells another murder mystery – this time, Ruth Fisher, the famous ice skater, is believed to be in danger and when one of her biggest fans dropped dead, you knew you are in for the case. We have no problem with the plot of Thin Ice, we found it intriguing and suspenseful – the whole ice-skating theme also feels quite new to us.
Besides, we also found the hidden object scenes featured in the game to be extremely well though-out and entertaining. We absolutely adore the creative twists Eipix implemented in each of the scenes, they make the scenes become highly interactive and amusing to play.
On the other hand, the puzzles in this sequel are a little bit embarrassing. The majority of the puzzles is shockingly easy, and requires no brainpower at all to complete. In addition, they also lack innovation, we have played them a million times before.
One thing that has been our main concern for Eipix for quite some time is the straightforwardness of the gameplay. The adventure part of Thin Ice is nothing worth writing home about – predictable, mundane and very easy. Furthermore, we also did not really get the Danse Macabre feels from playing Thin Ice. This sequel feels like a mix of Eipix's franchises – at one point we thought it was Dead Reckoning, at another we were convinced it was Final Cut.
Surprisingly, Eipix, who has always been known for the fantastic visuals in their games took a real stumble in Thin Ice. The graphics in Thin Ice are pretty sloppy compared to those in its predecessors, very cartoony and murky. Additionally, the scenes are unnecessary bright, which bothered us quite a bit. In contrast, the soundtracks are epic and the voice-overs are professionally executed.
We needed around 4 hours to complete the main game and another 50 minutes for the bonus chapter. Other bonuses in the Collector's Edition are listed in the checklist.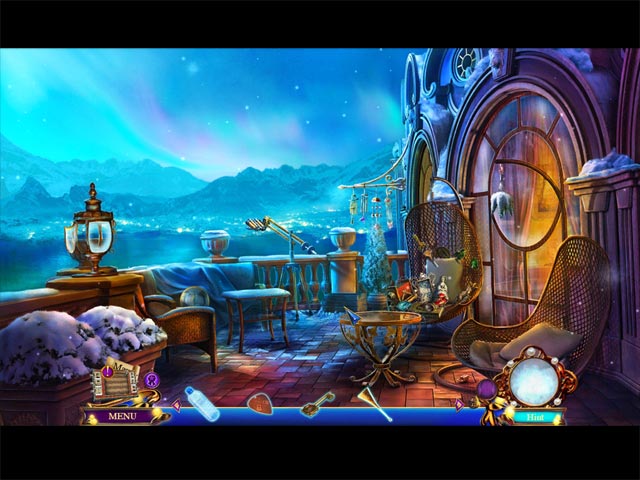 Br the InvestiGator will likely satisfy your needs for the foreseeable future if you're loing for a point-and-click adventure game with competent visuals, anthropomorphic animals, a respectable beat-'em-up minigame, and a respectable number of alternate paths that lead to various interactions with characters as you progress. In this hybrid of an Adventure game and a […]
A well-written drama with excellent acting, Telling Lies captures the essence of contemporary living. The characters go about their daily lives, which are centered on technology and social media. They use sites for video messaging to communicate. And practically every element of their lives is intertwined despite the distance between them. A series of one-sided […]
A classic whodunit, Tangle Tower has a vintage and contemporary feel to it. With clearly unrealistic puzzles, clever commentary, and a lot of click ticking, hunting for clues, and speaking to witnesses, it pays homage to classic point-and-click games. However, the game doesn't come across as a carbon ; rather, every design decision you come […]