INFO
Item Reviewed
Sable Maze: Twelve Fears Collector's Edition
May 25, 2015
DEVELOPER
Daily Magic Productions
FEATURES
Widescreen Support
Interactive Jump-Map
Voice Overs
Hidden Objects Vs. Match 3
3 Difficulties + Custom Mode
Diary
Amulet & Pager
COLLECTORS EDITION
Exclusive Bonus Chapter
Integrated Strategy Guide
Wallpapers & Concept Art
Soundtracks
Achievements & Collectibles
Replayable Mini-Games
Developer Diary
Are you ready to confront your fears? This fourth installment in the hit Sable Maze series will take you inside the Maze of Fears, as you attempt to rescue your daughter from the horrid place.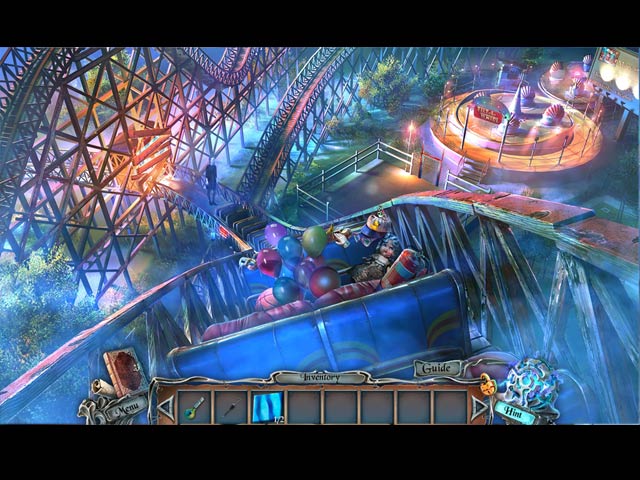 Once again, the Sable Maze series takes us on a dark fantasy adventure in this latest sequel. As the title suggests, Sable Maze: Twelve Fears includes twelve different fears in the game's storyline. On one hand, it is actually a pretty creative theme that we have not seen before in any other HOPAs. On the other hand, we found the story to be a little bit messy and the fears to be somewhat random. Basically, there is no logic whatsoever behind this game; things do not happen for a reason, a pure fantasy game.
As if to accompany the irrational storyline, the gameplay in Sable Maze: Twelve Fears is just as silly. We went around the scenes, back and forth, to collect random tokens and complete odd tasks. This does not mean that Twelve Fears is not entertaining though, as it still offers lots to do in each scene and some fun challenges. The hidden object scenes are highly interactive and are all very fun, although not unique in any way. However, the puzzles are less noteworthy. While there are tons of puzzles and mini-games throughout the game, most of them are fairly easy and not very original.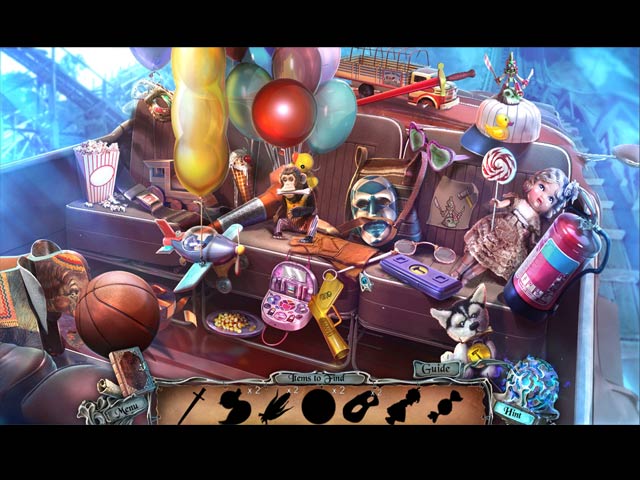 Despite all of the above, the production of Sable Maze: Twelve Fears is absolutely fantastic! The artwork is amazingly beautiful, vividly colorful and just a treat for the eyes in general. The graphics quality is top-notch, and all the scenes look spectacular on our monitor. We have nothing against the soundtracks, they play pleasantly in the background and suit the theme nicely. As for the voice-overs, we would say they are above-average.
It took us roughly 4 and a half hours to complete our journey through all the madness, odd fears and weird landscapes. Unfortunately, the bonus chapter is somewhat disappointing; short and unexciting. Other features in the Collector's Edition are listed below.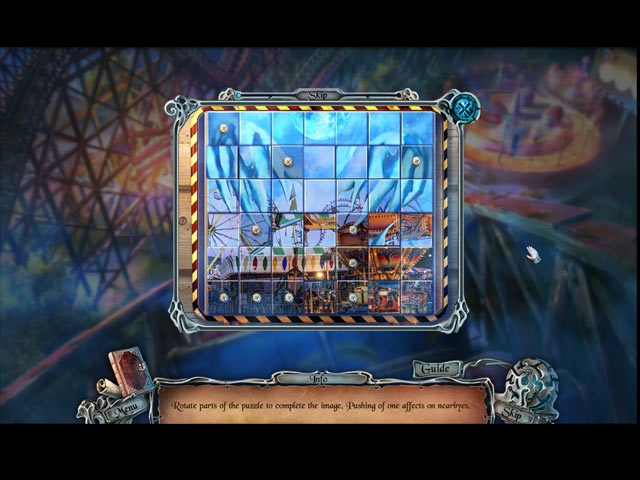 Santa was on his way to a tropical island to iver Christmas gifts when a violent storm knocked him out of the sky. As a demigod with fire magic, you are the only one who can locate Santa and rescue him. However, things might not be as easy as expected when you have to face […]
Following last year's Yuletide Legends: The Brothers Clause, Daily Magic Productions brings back the holiday series with a new installment. Can you the Christmas island and save Santa from the evil force? Screenshots taken by Jan Thomas
Dana and Rick explored an abandoned house on Maple Street when they were just little kids, and their lives were forever changed. Flash forward to today, Dana suddenly collapsed one day after work and in her coma, signaled to you to go back to take care of some unfinished business at that old house. Can […]