INFO
Item Reviewed
Haunted Train: Frozen in Time Collector's Edition
May 22, 2015
FEATURES
Widescreen Support
Interactive Jump-Map
Voice Overs
3 Difficulties + Custom Mode
Chronometer
COLLECTORS EDITION
Exclusive Bonus Chapter
Integrated Strategy Guide
Wallpapers
Soundtracks
Achievements
Collectibles
Continued from 
Haunted Train: Spirits of Charon
, Daniel has now become your helper as he helps you fight the evil spirits, showing his appreciation that you has brought Olivia back to life! Now that Daniel has gone on a dangerous mission to search for the missing Chronometer for three days – team up with Charon and use his Chronometer to save the world from time manipulation.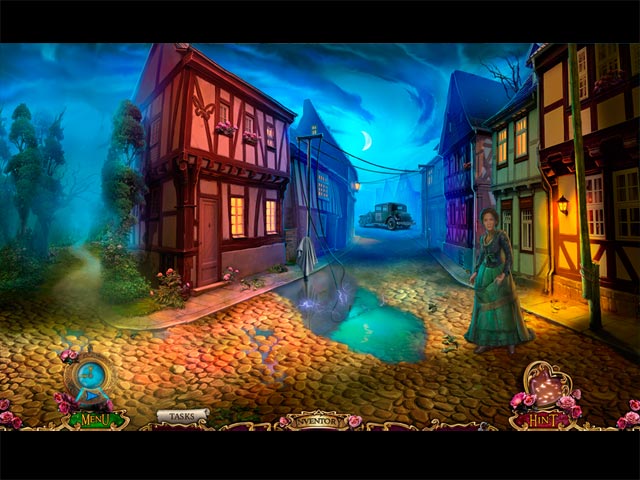 Unlike the first game and the series' title, only a few parts of this sequel actually sets on the train – since the majority of the storyline takes place in the smalltown of Farrington. The storyline here is nothing extremely unique nor overly-exciting; still, it managed to capture our attention from the start to the end through some interesting events and well-developed characters.
The visuals in Haunted Train: Frozen in Time looks a little bit old-school, with vivid colors and a somewhat flat scenery. Regardless of that, we were pretty impressed with the quality of the graphics in general and the mysterious atmosphere of the game. Besides, the soundtracks are very neatly-executed and they really help build up the suspense in the game. Similarly, the voice-overs are top-notch and suit the characters very well.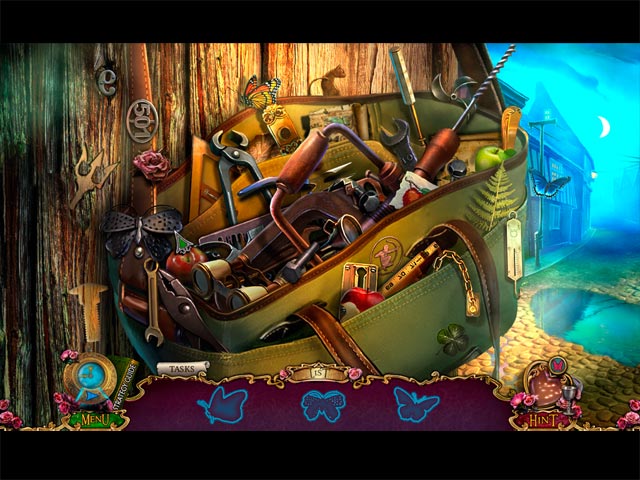 On the other hand, the gameplay of Haunted Train: Frozen in Time is rather weak. Although the adventure aspects of the game are expertly put together, they offer nothing particularly challenging or innovative. The hidden object scenes are mundane interactive lists, and they do repeat themselves at times. Moreover, most of the puzzles are the typical ones we have played a million times before.
However, there is one special feature in the gameplay – the Chronometer. This high-tech device needs to be used from time to time in the game, each time launches a hidden object style mini-game which is fairly entertaining.
Despite the fact that Haunted Train: Frozen in Time has quite a decent length of roughly 4 hours, and another hour or so for the bonus chapter – the Collector's Edition is very weak. The bonus content only featured a Strategy Guide, Wallpapers, Achievements, Collectibles and Soundtracks.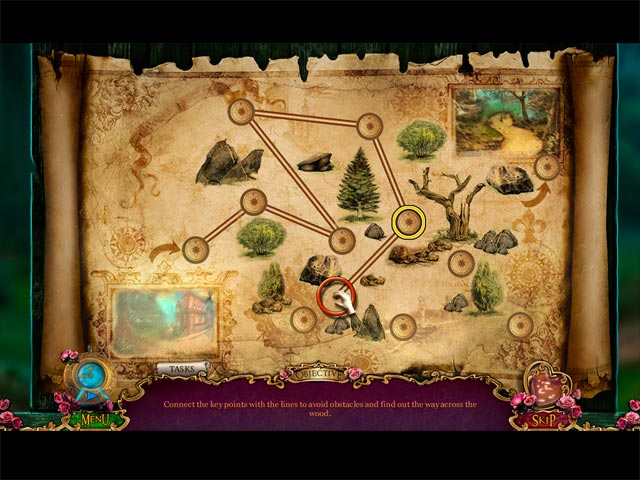 You were on a boat ride to a creepy island when your boat inexplicably crashed. You we up to find yourself stranded in handcuffs in an underground dungeon! Can you escape from your captors and reveal the deep dark secrets of this foggy island in Tales of Terror: The Fog of Madness? As a series, […]
Welcome to Fog Island, the home to the haunted castle owned by the mysterious Jacob Fogg. Can you survive this real-life nightmre in the upcoming Tales of Terror game? Screenshots taken by Jan Thomas
Medium Detective: Fright from the Past from Deep Shadows takes you to a murder scene back in the Victorian era. Rumor has it that the recent string of murders has been the work of a mysterious figure with the name of "Man of Shadows". As a detective with supernatural ability, your job is to stop […]