INFO
Item Reviewed
Haunted Legends: The Dark Wishes Collector's Edition
May 17, 2015
DEVELOPER
ERS Game Studios
FEATURES
Widescreen Support
Interactive Jump-Map
Voice Overs
3 Difficulties + Custom Mode
Magic Staff
COLLECTORS EDITION
Exclusive Bonus Chapter
Integrated Strategy Guide
Wallpapers & Screensavers
Concept Art & Photos
Soundtracks & Cutscenes
Achievements & Collectibles
Replayable HOs & Puzzles
It seems pretty clear now that ERS-G is running out of tricks! In this sixth installment of the tiresome Haunted Legends series, Lucia and Roberto's wedding is about to go downhill when Roberto went missing and Lucia is blamed for the crime. Although the storyline might sound quite decent, all you get to do in the game is the same-old.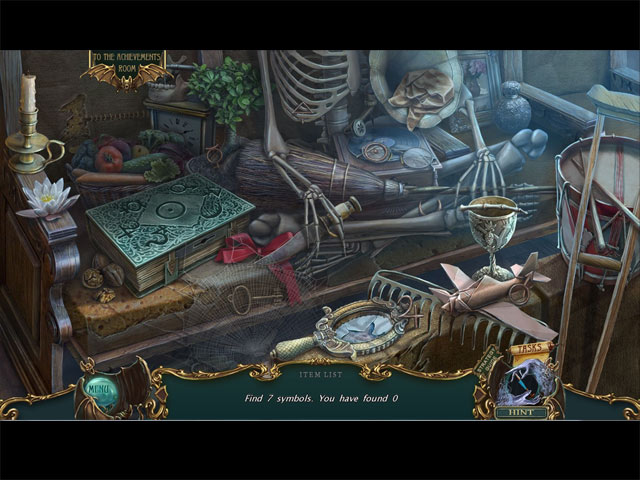 If you are already familiar with the Haunted Legends games, or even other games by this same developer. Then, do not expect The Dark Wishes to deliver anything out-of-the-ordinary. On the bright side, the storyline in The Dark Wishes is actually quite thrilling. There are loads of actions at every turn on the road, plenty of exciting events and the stake seems to be high most of the times – the urge to learn more about the story is one of the few motivations for us to complete the game.
Another plus for The Dark Wishes comes from its visuals and audio. The Dark Wishes features amazing visual design; gloomy settings, engrossing graphics and moody atmosphere – a perfect combination for a horror game. The audio also did a good job on building the suspense, while the voice-overs are simply terrific.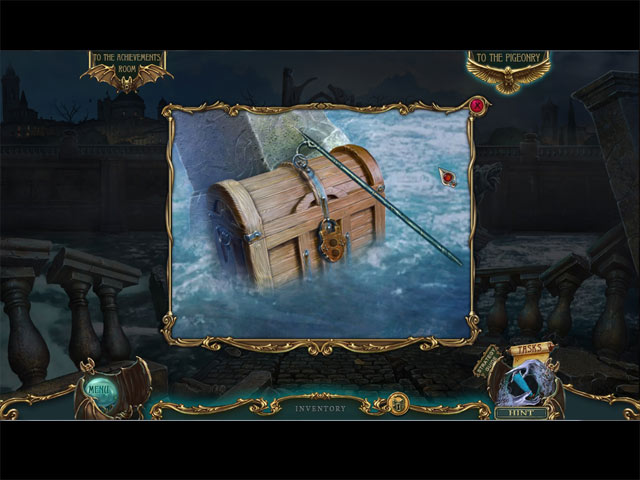 So what makes this game much less entertaining than it could be? Basically, The Dark Wishes shows no signs of creativity whatsoever. The gameplay is very straightforward and easy, as if designed for the beginners. Despite the fact that there is a handful of tasks to do in a single location, those tasks are nothing we have not seen before and they can all be completed in just a couple of minutes due to the game's linear gameplay.
Moreover, the hidden object scenes are not too impressive either. The objects are far too easy to spot, and the scenes repeat themselves; which we found unacceptable in today's era. Besides, the puzzles offer boring on the familiar ones – they also lack the challenge. As a gimmick, the game includes one special feature; the Magic Staff which has a Magic Orb attached to it. They can be used to absorb energy from magical threads, nothing to be excited about.
To further disappoint us, The Dark Wishes also has a very short length. We completed the game on the easiest difficulty setting in just a little over 3 hours, and the bonus chapter lasted around 45 minutes or so. The extras in the Collector's Edition are the standards, the full list can be found above.
Br the InvestiGator will likely satisfy your needs for the foreseeable future if you're loing for a point-and-click adventure game with competent visuals, anthropomorphic animals, a respectable beat-'em-up minigame, and a respectable number of alternate paths that lead to various interactions with characters as you progress. In this hybrid of an Adventure game and a […]
A well-written drama with excellent acting, Telling Lies captures the essence of contemporary living. The characters go about their daily lives, which are centered on technology and social media. They use sites for video messaging to communicate. And practically every element of their lives is intertwined despite the distance between them. A series of one-sided […]
A classic whodunit, Tangle Tower has a vintage and contemporary feel to it. With clearly unrealistic puzzles, clever commentary, and a lot of click ticking, hunting for clues, and speaking to witnesses, it pays homage to classic point-and-click games. However, the game doesn't come across as a carbon ; rather, every design decision you come […]