INFO
Item Reviewed
Haunted Hotel: Eternity Collector's Edition
May 8, 2015
RELEASE DATE
April 26, 2015
FEATURES
Widescreen Support
Interactive Jump-Map
Voice Overs
3 Difficulties + Custom Mode
COLLECTORS EDITION
Exclusive Bonus Chapter
Integrated Strategy Guide
Wallpapers & Concept Art
Soundtracks
Achievement & Collectibles
Secret Room
Kevin Richards, the developer of the highly-controversial Eternity project has hired you to protect him from any danger at all costs. But now he has been attacked, captured, and took into an abandoned hotel, you need to rescue him from a psychotic mask man as well as learn the dark, buried secrets about the project Eternity!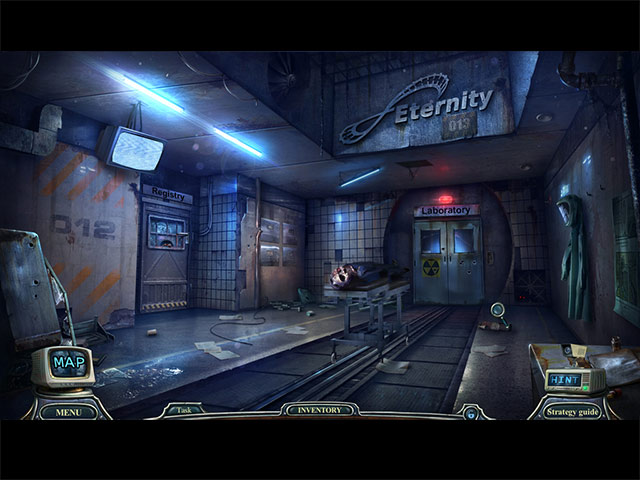 Here comes the eight game in the Haunted Hotel franchise, the fourth that is developed by Elephant Games. In Eternity, the story once again sets in an abandoned hotel, although this time the hotel acts more like a laboratory of some sort. We were impressed by the uniqueness of the plot in Eternity; it is very exciting, as well as captivating. The developer also did a fantastic job on creating an eerie and suspenseful environment; the use of surveillance cameras and monitors are very effective.
Haunted Hotel: Eternity also looks amazing, despite some scenes being a little too dark at times. The quality of the graphics is satisfying, providing sharp and breathtaking visuals. Besides, the special effects are professionally-crafted, really help build up that spooky atmosphere. The cutscenes are commendable, even though we have seen much better ones from Elephant Games in their other games.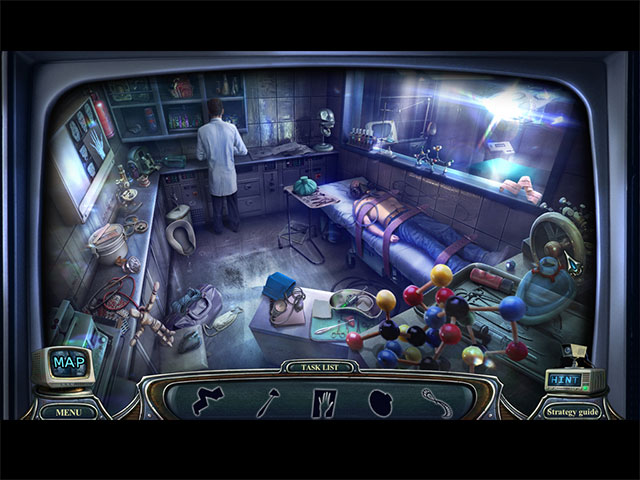 Now comes the audio, which plays quite a significant role in this game. The soundtracks are creepy and moody, which go along well with the theme of the game. The voice overs are basically top-notch, especially the voice of the kidnapper – which every now and then, menaces and taunts you – gave us goosebumps every time.
Where Eternity falls a little short of is the gameplay. The adventure part of the game is simply crammed with boring tasks and mundane interactions, nothing innovative, nothing challenging. The hidden object scenes are fairly entertaining, but not necessarily noteworthy. In contrast, the puzzles are splendid, some are very creative and a few are amazingly complicated.
The Collector's Edition of the game is not too heavy on extras, the full list can be found below. The bonus chapter further elaborates on the details of the Eternity project, which is actually interesting. As for the length, the whole game, including the bonus chapter, took us just under 5 hours to complete.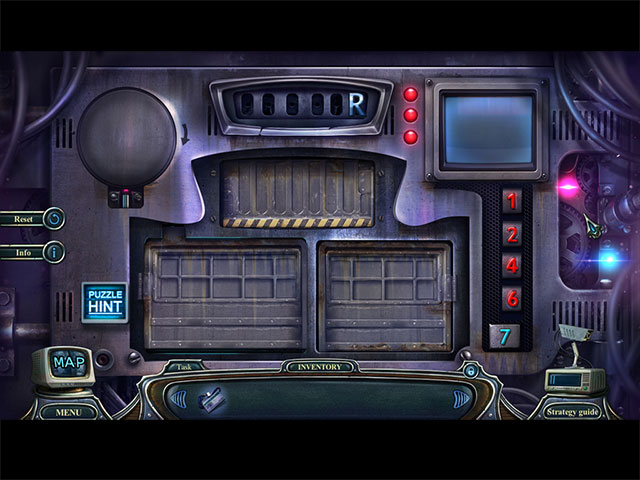 Br the InvestiGator will likely satisfy your needs for the foreseeable future if you're loing for a point-and-click adventure game with competent visuals, anthropomorphic animals, a respectable beat-'em-up minigame, and a respectable number of alternate paths that lead to various interactions with characters as you progress. In this hybrid of an Adventure game and a […]
A well-written drama with excellent acting, Telling Lies captures the essence of contemporary living. The characters go about their daily lives, which are centered on technology and social media. They use sites for video messaging to communicate. And practically every element of their lives is intertwined despite the distance between them. A series of one-sided […]
A classic whodunit, Tangle Tower has a vintage and contemporary feel to it. With clearly unrealistic puzzles, clever commentary, and a lot of click ticking, hunting for clues, and speaking to witnesses, it pays homage to classic point-and-click games. However, the game doesn't come across as a carbon ; rather, every design decision you come […]