INFO
Item Reviewed
Grim Tales: The Final Suspect Collector's Edition
May 29, 2015
FEATURES
Widescreen Support
Interactive Jump-Map
Voice Overs
Hidden Objects Vs. Match 3
3 Difficulties + Custom Mode
Diary
COLLECTORS EDITION
Exclusive Bonus Chapter
Integrated Strategy Guide
Wallpapers
Concept Art
Soundtracks
Achievements & Collectibles
Secret Room
Our favorite protagonist, Anna Gray is back again! However, things are more complicated this time round when Anna has amnesia and forgot all the events leading up to the murder in her own house! Now that she is the only suspect, practice your detective skills and help Anna get to the bottom of this case.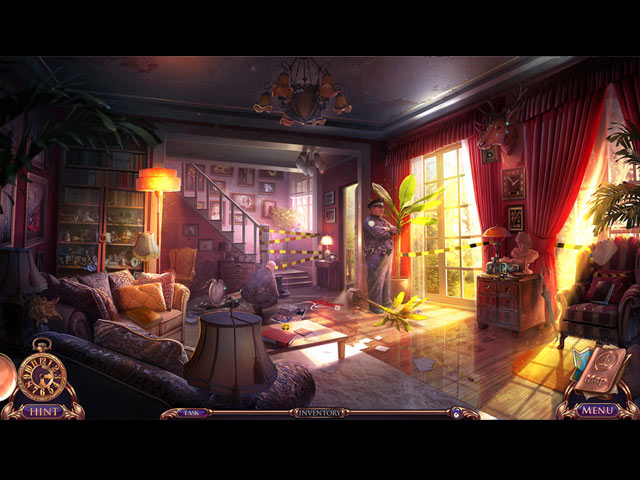 Grim Tales is definitely one of Elephant Games' most successful franchises and the reason that the series is still doing extremely well even after all these years is because the fans are so connected to the Gray family and the exciting events that revolve around this unfortunate family. In The Final Suspect, Elephant brings the family saga back to life again in a thrilling new story! The plot in Grim Tales: The Final Suspect might not be the most action-packed one we have seen from Grim Tales; however, it is certainly one of the most suspenseful and the most captivating ones.
In The Final Suspect, you will be travelling through Anna Gray's memories and trying to find the explanation for this mysterious murder case. Thus, the gameplay is fairly linear since you are only given a small set of locations to explore each time. Nonetheless, since The Final Suspect is an extremely busy game with tons of tasks to solve in each location – the game is nowhere near easy.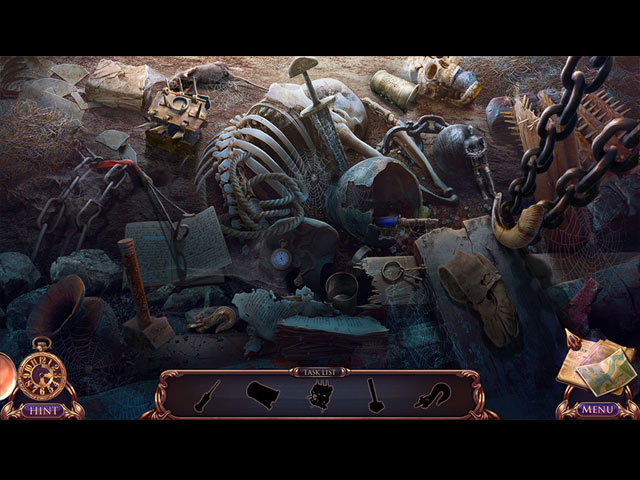 We were also impressed by the quality of the hidden object scenes and the puzzles. The majority of the hidden object scenes is very interactive, and they come in a variety of fun formats. The puzzles are not too difficult and they are a delightful mix of some traditional ones and some innovative ones. Unfortunately, The Final Suspect does not feature any special feature or mind-blowing aspect that makes it stands out from the crowd.
No matter what, one cannot argue with the fact that Grim Tales: The Final Suspect has terrific visuals! All the locations are neatly-designed with interesting details, sharp graphics and amazing sceneries. As usual with games from Elephant, the visual effects in the game are top-notch as well. On the audio side, the game remains relatively quiet most of the times, with low-volume ambiance noises. The voice-overs are well done and the music during the cutscenes are suitable.
Disappointingly, Grim Tales: The Final Suspect is slightly short in length. We finished the main game in just under 4 hours, and the solid bonus chapter in just 40 minutes. The other extra content are not very strong either, the full list can be found below.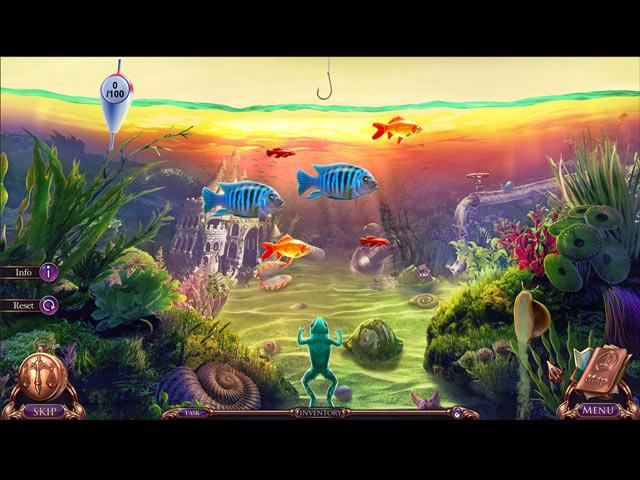 Br the InvestiGator will likely satisfy your needs for the foreseeable future if you're loing for a point-and-click adventure game with competent visuals, anthropomorphic animals, a respectable beat-'em-up minigame, and a respectable number of alternate paths that lead to various interactions with characters as you progress. In this hybrid of an Adventure game and a […]
A well-written drama with excellent acting, Telling Lies captures the essence of contemporary living. The characters go about their daily lives, which are centered on technology and social media. They use sites for video messaging to communicate. And practically every element of their lives is intertwined despite the distance between them. A series of one-sided […]
A classic whodunit, Tangle Tower has a vintage and contemporary feel to it. With clearly unrealistic puzzles, clever commentary, and a lot of click ticking, hunting for clues, and speaking to witnesses, it pays homage to classic point-and-click games. However, the game doesn't come across as a carbon ; rather, every design decision you come […]