After Melesta was removed from the production of the classic Farm Frenzy series, things seemed to be going downhill. We can all agree that Farm Frenzy 4 was a total mess, and so we did not expect much from this new installment. Luckily, the developer has now been switched again to Alawar Stargaze – and the standard of Farm Frenzy seems to be returning to normal, if not, acceptably close.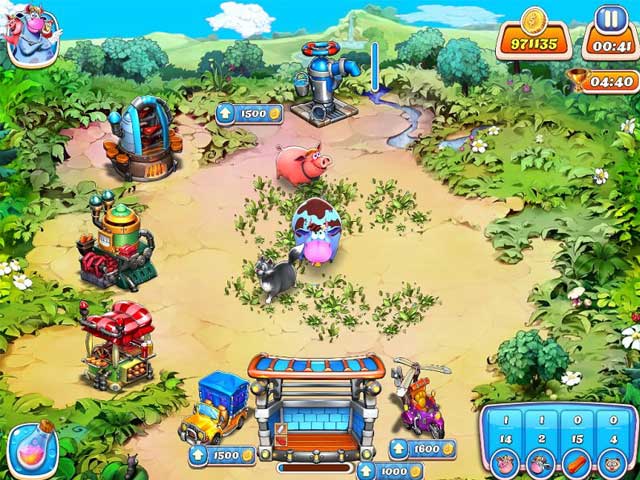 First off, there is nothing special about the storyline in Farm Frenzy: Hurricane Season, which is not very unusual for a Time Management game. As for the gameplay, in some ways, Farm Frenzy: Hurricane Season is different from its predecessors. The main mechanics of the game remain the same; you plant grass, feed your animals, process products and sell them to the market. The bears and other intruders are also there for you to capture and sell them off; of course, before they eat your animals and destroy your farm.
Farm Frenzy: Hurricane Season does not offer difficulty selection; thus, you have to carefully plan your strategy and manage your time well. However, it is not the end of the world if you run out of the time required to meet the Gold or Silver medal – the level can still be continued.
In this sequel, earning the Gold medal will not only award you with extra money to spend in the shop, but also a very special token. This token can be used in the Slot Machine, which is the main new feature included in this installment. If you are lucky, the slot machine will award you with a range of pretty cool bonuses – many of them are very helpful throughout the levels. We think that this is a very neat idea and it definitely motivates us to win that gold medal.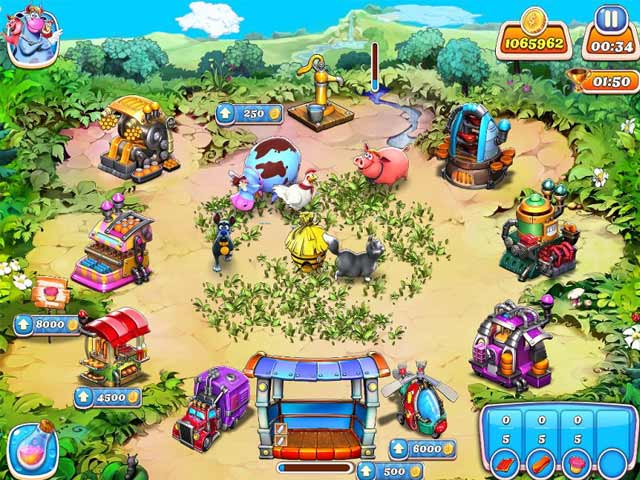 On the other hand, one change in the game has really annoyed us; the animal inventory bar. In this game, the animal inventory bar at the top is folded up. Therefore, each time you want to buy a new animal, you need to click on the icon for it to unfold – this extra step feels like a big waste of time in an environment where time is scarce.
Moreover, the level of challenge in Farm Frenzy: Hurricane Season is satisfying. Although there might not be anything particularly new about the gameplay, each level is professionally designed in a way that random-clicking will not allow you the gold or silver medal.
On the presentation, the visuals of Farm Frenzy: Hurricane Season is million times better than the those in Farm Frenzy 4. The graphics are bright and colorful, with a little bit of pleasant 3D elements. In our opinion, we think that they are still no match for the graphics in the Melesta-era Farm Frenzy games – but they are not awful either. The soundtracks are fine, we did not find the animal sounds too distracting.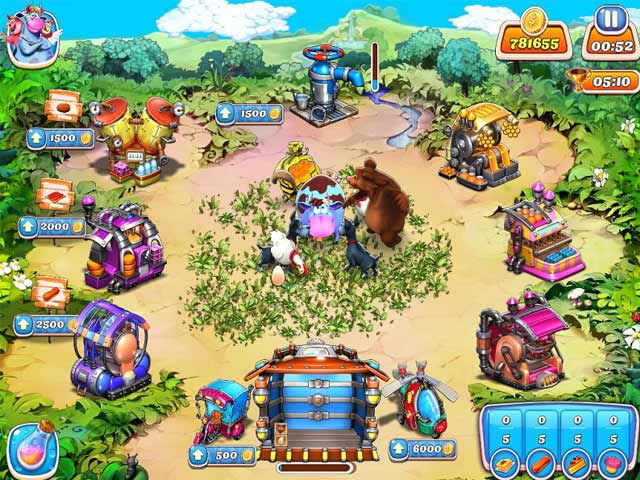 The first Echoes of Sorrow game was such a blast to play at the time it was released, however, there seems to be not much improvement during the three years gap between the first game and this sequel. The story in Echoes of Sorrow II is all about , betrayal and tragedy with a really […]
In a year full of fantasy and magic Hidden Object Adventure games, The Fog is definitely a nice adult-themed change. It is developed by Alawar Stargaze, a promising developer which is why The Fog is quite a huge disappointment compared to all the other great games from this developer in the past. The Fog featured […]
It seems to be a while now since we get a game by Alawar Stargaze, the last one was Twisted Lands: Origin around August last year. Unlike some other past works by the studio apart from the Snark Busters series, Forest Legends is not a dark or spoy game – it is a magical fantasy game. […]