INFO
Item Reviewed
Dark Romance: Heart of the Beast Collector's Edition
May 2, 2015
RELEASE DATE
April 24, 2015
FEATURES
Widescreen Support
Interactive Jump-Map
Voice Overs
Hidden Objects Vs. Match 3
3 Difficulties + Custom Mode
Character-Switching
COLLECTORS EDITION
Exclusive Bonus Chapter
Integrated Strategy Guide
Wallpapers
Concept Art
Soundtracks
Achievement
Collectibles
Following the vampire romance in 
Dark Romance: Vampire in Love
, Heart of the Beast takes an interesting twist on the traditional story of the Beauty and the Beast. Beatrice is on the hunt for the Rose of Life to save her father from a mysterious illness. Unfortunately, the old witch named Claudine has already taken the rose from its true owner, Prince Jonathan, and has also turned him into a beast! Not only that, Claudine even went around and turned people into animals. You need to go after Claudine, save the prince and find the magic rose before the world turns upside down.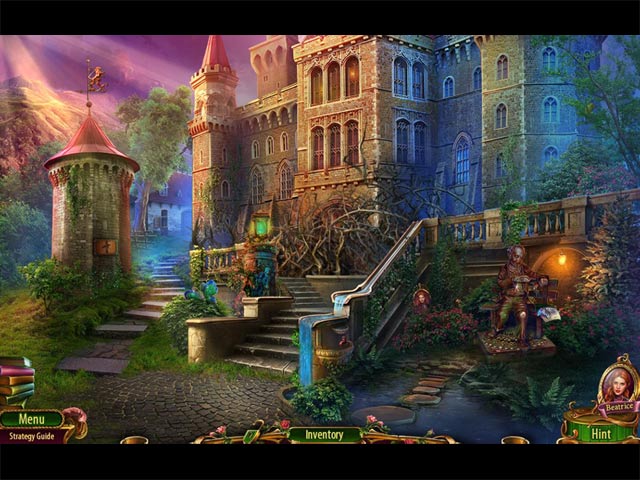 Dark Romance 2 definitely has a pretty intriguing story, which is told through two perspectives – Beatrice and the Prince. This unique feature was also included in the previous installment, and we are glad to see its comeback in this sequel. The problem with the plot though, is that apart from the two main characters and the witch; other characters are fairly unmemorable. We also found the voices of the characters to be very average, they could have been more exciting.
The presentation is one of the strongest aspects of the game. The graphics are basically wonderful, with bright colors that are not overwhelming and enough details to keep our eyes glued to the screen. However, they do look a little bit fuzzy, especially in the adventure scenes. In addition, the soundtracks flow well with the mood of the game, very beautiful indeed.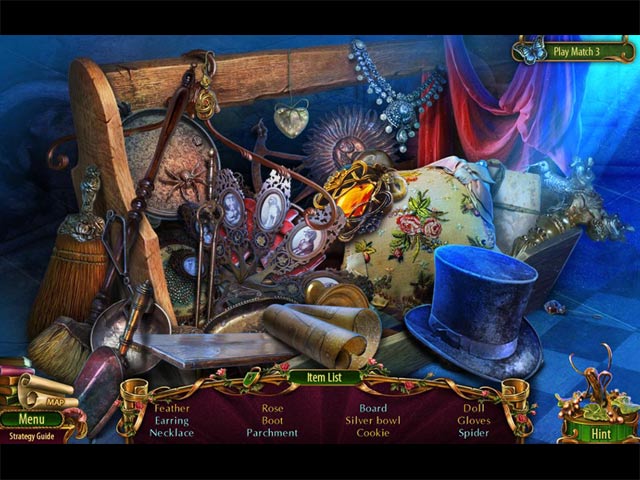 The gameplay of Dark Romance 2 is similar to those of other games in the genre. The adventure part is neither groundbreaking nor super challenging, but it is certainly professionally executed. The hidden object scenes are slightly more difficult, they come in a variety of formats and featured a Match-3 option. On the other hand, the puzzles are the same-old and dead easy – in fact, most of them can be solved quickly without the need to look at the instructions.
The Collector's Edition includes three different sets of collectibles, achievements, concept art, wallpapers, strategy guide and soundtracks. The bonus chapter is 50-minute long, while the main game took us only a little over 3 hours to complete.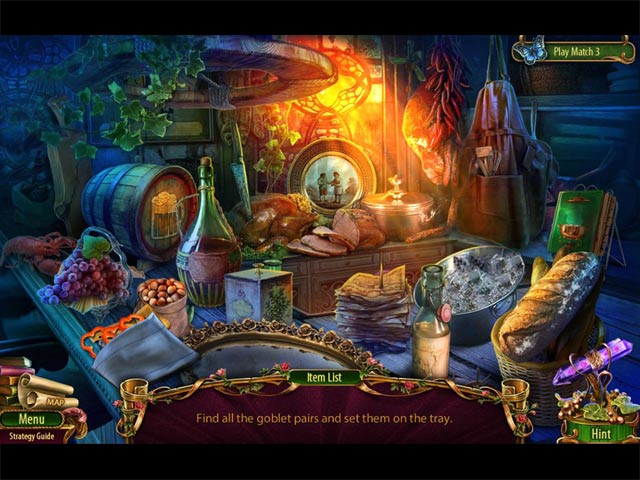 Enchanted Kingdom has beautiful wallpapers, soothing music, attractive concept art, and engaging movies abound in this mystery quest game, so rush to play to fully immerse yourself in the wonderful environment. Do you have any idea how to restore the Kingdom's magical power? You must solve riddles, mental teasers, and mini-games in the exciting adventure […]
Throughout this object-finding game, you'll get a sense of total immersion. Because every area of this game's universe is loaded with hidden objects, you can play as a true explorer.Domini Games has published "The Game," a brand new terrific game in the "Labyrinths of World" series, which was released on September 9, 2021. Simon and […]
Explore your favorite free hidden object games, logic puzzles, and brain teasers, again and again, loing for the items you need to get achievements. Are you up to the task? In these amusing locating object games, your goal is to seek out and uncover concealed objects to solve the case.Domini Games published another excellent game […]