INFO
Item Reviewed
Dark Parables: Queen of Sands Collector's Edition
May 31, 2015
DEVELOPER
Eipix Entertainment/Blue Tea Games
FEATURES
Widescreen Support
Interactive Jump-Map
Voice Overs
Parables
3 Difficulties + Custom Mode
COLLECTORS EDITION
Exclusive Bonus Chapter
Integrated Strategy Guide
Wallpapers & Concept Art
Soundtracks & Cutscenes
Achievements & Collectibles
Souvenir Room & Bonus Video
Replayable HOs & Puzzles
Dark Parables: Queen of Sands is the ninth Dark Parables game overall, and the second done by
Eipix
. The people of Montafleur are disappearing and mysterious purple mist filled the streets! Once again, you are joined by the Red Riding Hood sisters as you are trying to uncover the dark secrets behind Montafleur's world-famous perfumes and facing the Queen of Sands herself.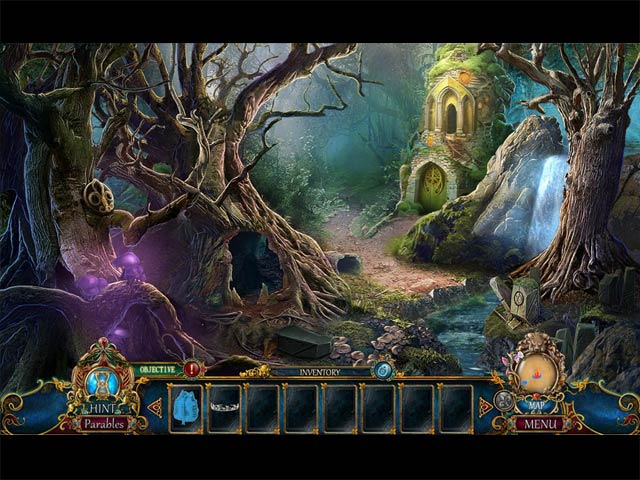 We have always been a fan of the Dark Parables games, not because of their terrific visuals and entertaining gameplay – but also because of the magical and heart-warming storylines that run through each game. While the story in Queen of Sands is still pretty captivating, it can be too convoluted for some and it definitely does not have the 'magical' aspect to it.
This goes the same with the graphics. We really do appreciate the effort that the team at Eipix has put into crafting the graphics to represent the original Dark Parables' style. Although the artwork looks totally awesome and beautiful, and contains hints of Dark Parables here and there – the charm is somehow gone. The soundtracks are melodic and fit the game very well; however, we wish that the developer had included the original 'clicking' sound effects that we all loved.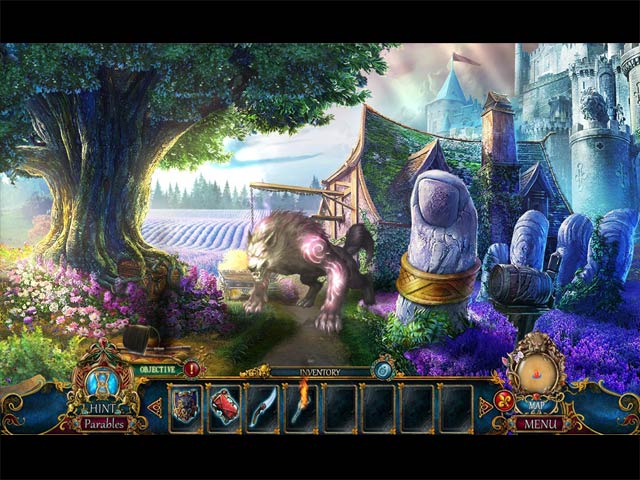 Gameplay wise, Dark Parables: Queen of Sand is very well-crafted. The adventure part is not particularly challenging; all you really have to do is walking around, picking up random emblems and unlocking doors – just like in the previous Dark Parables games! The hidden object scenes are all fragmented-objects as we have already expected, and the puzzles are fairly decent.
The Collector's Edition featured a bunch of extras, all listed below in the checklist. As for the bonus chapter, it introduces a new story and it took us roughly an hour to complete. That, combined with the 4-hour of main game, brings the total length to 5 hours on the easiest difficulty setting.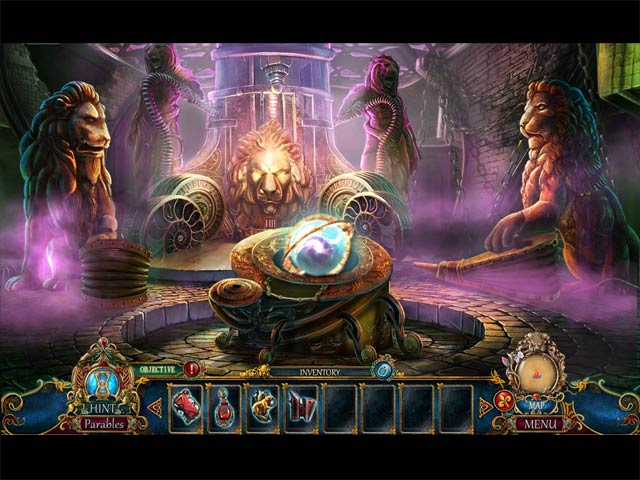 Two young art apprentices, Benno and Siegfried were searching for the forgotten Princess with a Duckling painting when they witnessed the princess stepped out of this cursed painting with their own eyes. With Siegfried missing, Benno reached out to you for your expertise and help. Discover the legendary tale of the Stained Princess of Cisneros […]
The chart-topping series Dark Parables continues with a new chapter in Portrait of the Stained Princess. Two art apprentices stumbled upon the painting "Princess with a Duckling" in an old abandoned castle. This painting is apparently haunted as a sighting of the princess herself is reported and one of the two young men that discovered […]
In Dark Parables: The Match Girl's Lost Paradise, the renewed detective is now off to a small island off the cost of Denmark to investigate a series off unexplainable fires. Are these incidents the work of the infamous Match Girl or are there secrets to be discovered? Blue Tea Games teamed up with Eipix Entertainment once […]