INFO
Item Reviewed
Amaranthine Voyage: The Obsidian Book Collector's Edition
May 10, 2015
DEVELOPER
Eipix Entertainment
FEATURES
Widescreen Support
Interactive Jump-Map
Voice Overs
Hidden Objects Vs. Bubble-Shooter
3 Difficulties + Custom Mode
Harmonium Collector
COLLECTORS EDITION
Exclusive Bonus Chapter
Integrated Strategy Guide
Wallpapers & Concept Art
Soundtracks & Cutscenes
Achievement & Collectibles
Souvenir Room & Making Of
Replayable HOs & Puzzles
Alternative Hidden Objects
Professor Samantha Bennett has made a groundbreaking discovery when she found the Harmonium Extractor and a portal to another world! Unfortunately, the news traveled to Dr. Schroder, who wants to use the unstoppable energy of the Harmonum to help her gain access to the Book of Obsidian and destroy the universe. Can you stop her before it's the too late? The fate of the universe is in your hands!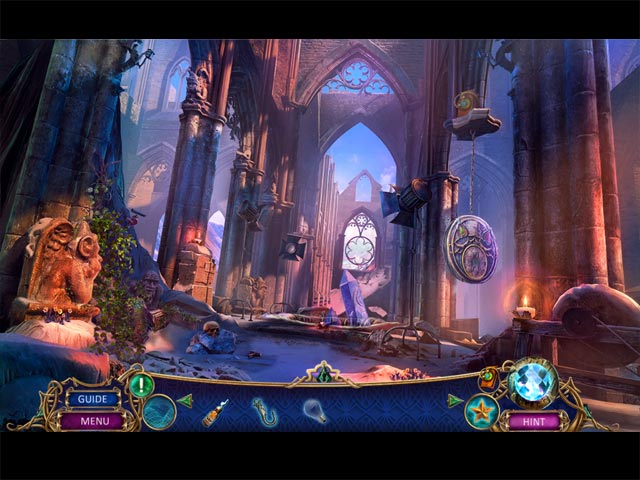 Amaranthine Voyage is one of Eipix's very first franchises, and all the sequels in the series have been very consistent. The Obsidian Book tells another portal-travelling story, one that has been told far too many times. While the storyline might not be very thrilling, the interesting setting of the game makes it more interesting. The game starts with a winter-theme, with snow-covered mountains and the chilling breeze; later on, it launches into a magical fantasy world which finally, gives way to a modern NYC theme.
The art team at Eipix always excels at their work. Amaranthine Voyage: The Obsidian Book is a visual spectacular; all the locations are beautifully designed with high-quality special effects and gorgeous colors. At the same time, the cutscenes are breathtaking; accompanied by impressive animations and solid sound effects. As for the voice-overs, they are well-recorded and very pleasant to listen to.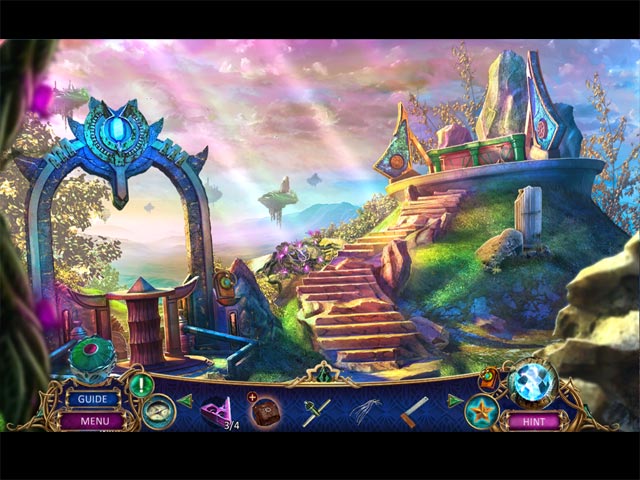 All positives aside, we found the gameplay to be a little bit tedious. The adventure part of the game is so predictable and easy with nothing that we have not seen before. There is one special feature though, which is the Harmonium Collector, a magical tool which helps you perform tasks. Still, the device alone was not enough to keep us intrigued all the way through.
Anyway, we did enjoy the hidden object scenes and the puzzles. There are not a lot of hidden object scenes featured in the game, but all of them are innovative and extremely entertaining. Those who do not enjoy searching for objects can also switch to the Bubble-Shooter mode. Moreover, the puzzles are creative and well-integrated into the storyline – although they seem easier than those in the previous installments.
The Collector's Edition of Amaranthine Voyage: The Obsidian Book is definitely worth a look, it includes all the standard features as well as the wonderful extras from Eipix. The length is also a no-worry, as the main game and the bonus chapter together took us over 5 hours to complete.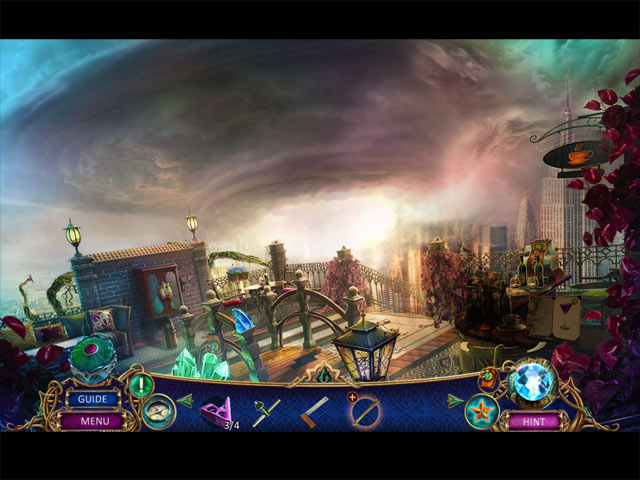 Happy Thanksgiving and get ready for another epic Mystery Case Files adventure! In this twentieth installment of the iconic Hidden Object series from Big Fish Games and Eipix Entertainment, you are tasked to investigate an urgent call from the infamous Manchester Asylum for the mentally insane. A mysterious patient from room 11 suddenly begins drawing a […]
Dreadful Tales: The Space Between was a revelation earlier this year and so, I had high expectations going into this new creepy Hidden Object sequel. In Dreadful Tales: The Fire Within, the legend has it that unnatural, ghostly things happened in the eerily quiet Coldfell Forest. Jill Weaver witnessed this firsthand when her family-bonding time […]
When an inmate at the Manchester Asylum draws a huge crown covering the walls of her cell, you're sent to learn what, if anything, it has to do with your past. But when the inmates escape, there's only one way for you to regain control — find the Black Crown before they do. You'll need […]