INFO
Item Reviewed
Reflections of Life: Equilibrium Collector's Edition
April 30, 2015
RELEASE DATE
April 19, 2015
FEATURES
Widescreen Support
Interactive Jump-Map
Voice Overs
Hidden Objects Vs. Match 3
3 Difficulties + Custom Mode
Owl Helper & Vision Ring
Diary
COLLECTORS EDITION
Exclusive Bonus Chapter
Integrated Strategy Guide
Wallpapers & Concept Art
Soundtracks & Cutscenes
Achievement & Collectibles
Replayable HOs & Puzzles
The Kingdom of Creatos is about to turn into chaos! Akvos entered Creatos with the hope of capturing the Queen and turning the kingdom into disorder and madness. Now that the young Princess has also been trapped; you, as Grace the Guardian need to return the equilibrium to the magical worlds before they all end in despair.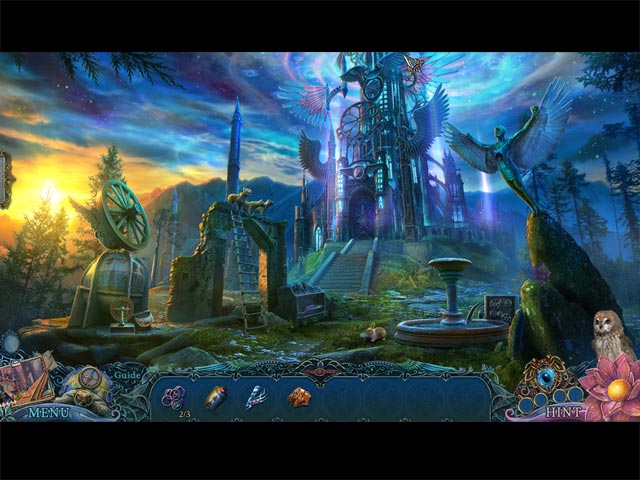 On the surface, Reflections of Life: Equilibrium seems like just another fantasy Hidden Object Adventure with bright visuals and mystical creatures. To our surprise, Equilibrium is much more than that. Apart from the interesting story that kept us intrigued all the way through – Reflections of Life: Equilibrium also has probably one of the smartest adventure-components we have seen in quite some time.
Unlike most of the recent HOPAs, Reflections of Life: Equilibrium is actually challenging. Each scene featured many active areas, not just two or three like in most games – although the tasks to complete might not be revolutionary, they are enough to keep our mind busy as well as entertained. On the puzzles side, Equilibrium featured some pretty cool versions of the formats we are all familiar with – many of the puzzles are very difficult, and do require some serious strategic thinking. Moreover, Equilibrium has some seriously clever hidden object scenes; they are highly-interactive with impressive design and they offer us a level of challenge that could not be found in other games of its type.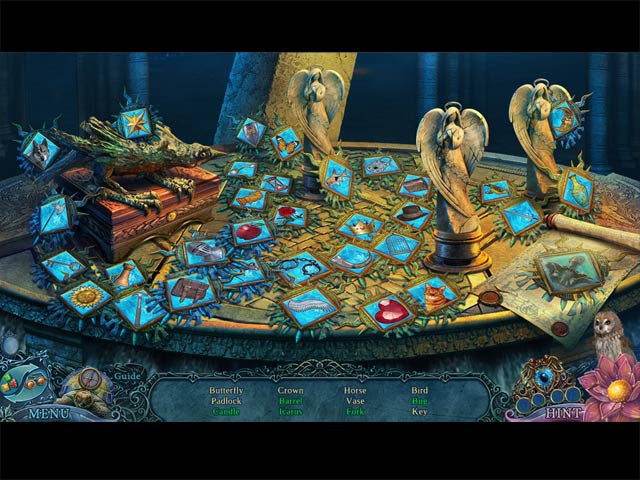 As for the visuals, Reflections of Life: Equilibrium is basically top-notch. The locations are stunningly drawn, consist of some breathtaking details, vivid colors and stunning sceneries. We do agree with the complaints saying that the graphics could sometimes be overwhelmingly-fantasy, with shades of blue and purple everywhere – but most of the time, they remain extremely satisfying. On the other hand, the soundtracks are not that fantastic. Even though they are appropriate to the theme of the game, they contain only a few significant melodies and notes – thus, they can get repetitive quite quickly.
The Collector's Edition is definitely worth purchasing. Apart from the standards, there are also over 114 mirror shards to hunt for during the game – many of them are very well hidden. If you love the main game, then the bonus chapter is not going to disappoint – the two parts together, Equilibrium lasted roughly 5 and a half hours for us.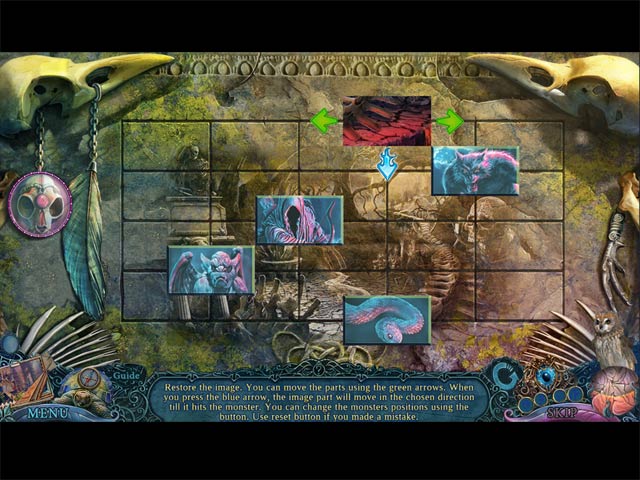 Greedfall, an expansive RPG by the French studio Spiders, offers players lush, opportunity-filled environments that are enhanced by a variety of customization options. Although a Greedfall sequel is in the works, Spiders does not intend to depart from that offering shortly, and the upcoming Steelrising is an action RPG instead, thus it will be […]
We've seen a lot of Daedalic's upcoming stealth adventure game gameplay. We've been waiting for further information about The Lord of the Rings: Gollum since it was ayed to 2022 at the start of 2021. Fortunately, developer Daedalic Entertainment is finally gearing up to iver this game into the hands of J.R.R. Tolkien enthusiasts after […]
Your friend is having trouble in these searching games because her grandma has gone missing, and she believes something bad has happened.To become a true Fairy Godmother, you must travel to various locations in this hidden object game. Various HOPs and mini-games will assist you in immersing yourself in the enchanting story of a fairytale […]