INFO
Item Reviewed
Queen's Tales: Sins of the Past Collector's Edition
April 19, 2015
RELEASE DATE
April 10, 2015
DEVELOPER
ERS Game Studios
FEATURES
Widescreen Support
Interactive Jump-Map
Voice Overs
3 Difficulties + Custom Mode
Phoenix Helper
COLLECTORS EDITION
Exclusive Bonus Chapter
Integrated Strategy Guide
Wallpapers & Screensavers
Soundtracks & Concept Art
Achievement & Collectibles
Map Puzzle & Match 3 Game
Fortune-Telling
Your father, The King has been imprisoned by his long-time enemy, the Elven King. What more? Now the Elvin King wants you, the princess, to be his wife! Take a magical journey down the roads of the kingdom, save your father and search for the dark secrets that started all this madness.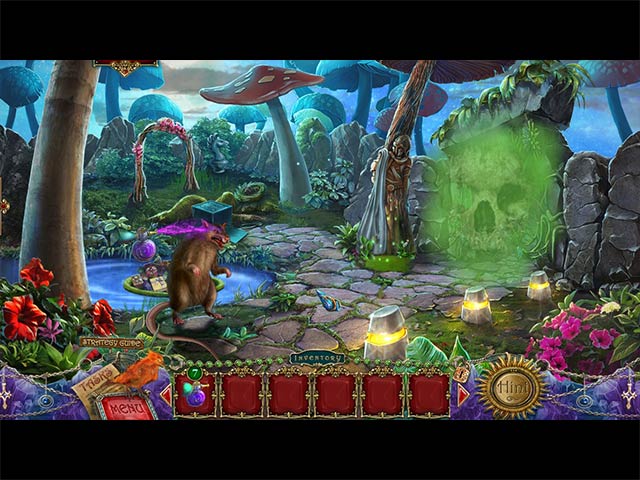 First off, the concept of Queen's Tales: Sins of the Past is not very thrilling. Two kingdoms are at war, your father is captured – far from unique. Anyway, although the story kind of bored us, we were impressed by the quality of the graphics. The graphics are typical ERS, with washed-out colors and beautiful artwork. There are a few scenes that look stunning, and do not look like any other scenes we have seen before from ERS-G. Queen's Tales 2 also scores high on the audio side; the music is very nice and the voice-overs portray the characters very well.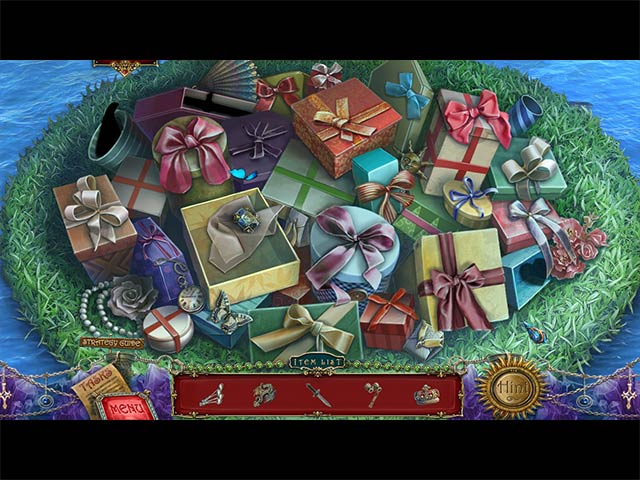 Unfortunately, even the pleasant presentation could not save this game from being tedious. Unlike the previous installment, Sins of the Past has a much darker theme. This installment sits somewhere in between being a cute fantasy game and a spooky horror game; as a result, it is not very memorable. It also does not help that Sins of the Past is an extremely easy game – the adventure part involves completing boring tasks that require zero brainwork, while the hidden object scenes are simple and even repeated themselves twice. The puzzles are slightly better, while some of them are easy and not very innovative, some of them are fairly tricky.
As for the gimmicks, the game includes a blazing Phoenix helper as well as a Shirking Potion. They are both nice additions, but do not actually add any values to the game. All the standard features are also there; an interactive-map that is rarely used due to the limited amount of backtracking and a custom difficulty setting.
ERS-G did seem to make an effort to improve the bonus content in the Collector's Edition. Along with the 45-minute bonus chapter and the basics, there are also Fortune-Telling, Match-3 Game and a Map Puzzle.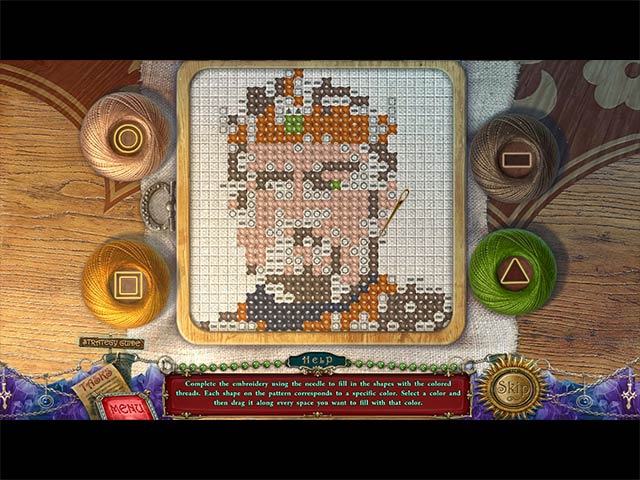 Grim Facade takes us back to Venice with this new installment, The Red Cat. Recently, a series of murders has been going on in town, with the killer announcing its victim by putting a Red Cat on the victim's front door. The Mayor has asked for your expertise when his son appears to be the […]
Marjory called for your help when her fiancé has been kidnapped by hooded figures in plague masks. As you dive deeper into the case, you discover something far sinister lies behind. PuppetShow has now come to the ninth installment, with little progress. First off, there is simply nothing innovative about the story in PuppetShow: Her Cruel Collection. […]
Here comes another Dark Tales game in this long-running series from ERS Game Studios. In this ninth installment, you are asked to travel to Hungary to solve another gloomy case, based on the famous Allan Poe's short story Metzengerstein. Despite Metzengerstein being one of our personal favorite Allan Poe's works, we found this installment […]