INFO
Item Reviewed
Myths of the World: The Heart of Desolation Collector's Edition
April 22, 2015
RELEASE DATE
April 17, 2015
DEVELOPER
Eipix Entertainment
FEATURES
Widescreen Support
Interactive Jump-Map
Voice Overs
3 Difficulties + Custom Mode
COLLECTORS EDITION
Exclusive Bonus Chapter
Integrated Strategy Guide
Wallpapers & Concept Art
Soundtracks & Cutscenes
Achievement & Collectibles
Souvenir Room & Match-3
Replayable HOs & Puzzles
Golden Heart Puzzles & Bonus Mahjong
Behind-the-Scenes
Although the Myths of the World has now arrived at its sixth installment, it is one of those few HOPA franchises that never gets tiring. Each sequel introduces us to a new theme and involves some groundbreaking features, and The Heart of Desolation follows just the same trend. If not, it is more striking now than ever.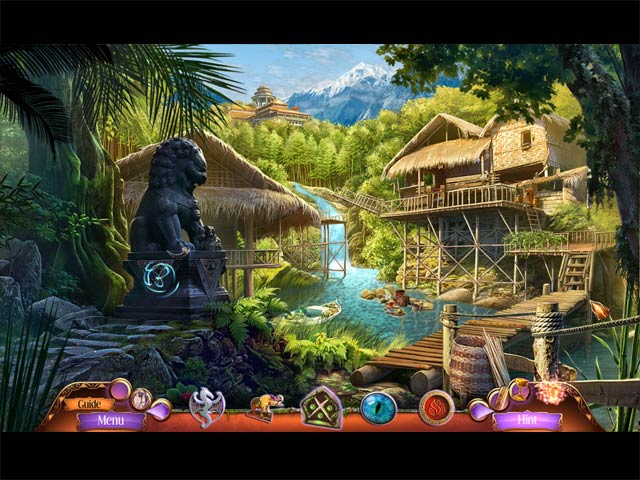 In The Heart of Desolation, you arrived at a small village in the middle of the Himalayas where you found the terracotta warriors attacking the locals, along with its leader, the Earth Dragon. You soon learnt that there was a myth that the powerfully evil Dragon King was captured in the Golden Heart by the five good dragons and their allies – but now that the Dragon King has escaped and lived in the body of the Earth Dragon; you, as the chosen one, has to help the good dragons and defeat the dragon king once again!
Myths of the World: The Heart of Desolation sure has a very exciting story. The game opened with a terrific cutscene and continued its awesomeness from there. The characters in the game all have distinctive personalities, they are beautifully drawn and featured high quality voice-overs. The game greets us with interesting events at nearly every turn of the corner, continuously keeping us captivated and glued to the screens.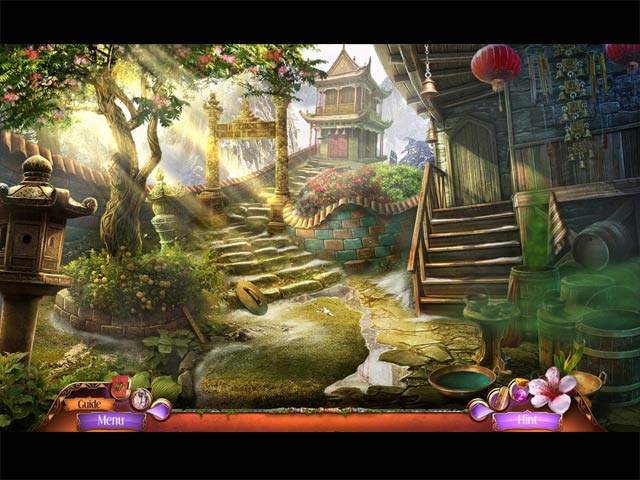 Despite the adventure part of the game being a little too straightforward, the overall quality of the gameplay is beyond impressive. The Heart of Desolation featured some very cool multi-layered hidden object scenes, with a variety of formats to keep things fresh and a Mahjong mode to switch to. The puzzles are even better! The game has some really innovative puzzles that are cleverly designed to fit the storyline and the Orient theme of the game – many of them are satisfyingly challenging, while there are some simpler ones as well.
Anyhow, the biggest selling-factor of The Heart of Desolation is definitely its presentation. The graphics are simply splendid, the cutscenes are utterly epic and all of the locations look absolutely magical on our screens. Each location realistically portrays the Orient settings of the game and we were so absorbed into the game to the point that we really felt that we were floating in the center of the Himalayas. Moreover, the soundtracks are exquisitely composed with soothing melodies.
There is nothing to worry about the Collector's Edition either, since Myths of the World: The Heart of Desolation has one of the most heavily-loaded bonus-content sections we have ever seen – the complete list can be found below. The bonus chapter offers an entertaining continuation to the main story, it lasted about an hour – brings the total length to a delightful 5-and-a-half-hour.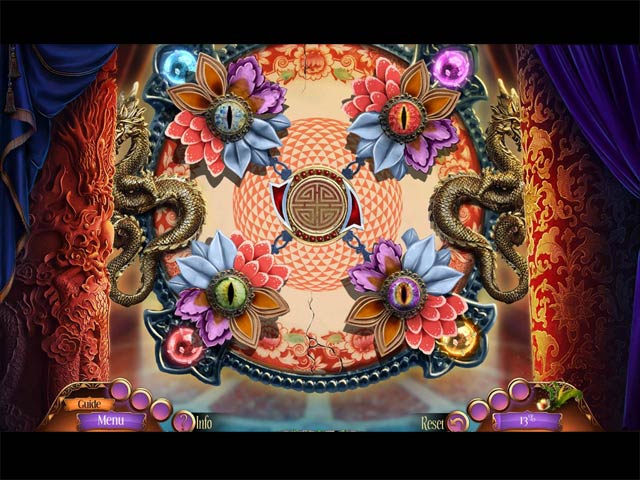 The Eternal Emperor has you embarked on the twelfth H.E.L.P. mission, this time to unearth the tomb of China's first Emperor – Qin Shi Huang. Can you and your associates avoid the deadly booby traps and successfully make this historical discovery? We the concept of The Eternal Emperor right from the start. The idea of getting […]
Take a journey to the exotic land of Sigiriya to locate the missing H.E.L.P. crew. Can you find the missing agents and stop the wicked Dario Sabas Aturnin before he lay his evil hands on the Fountain of Youth? Surely, Eipix has acquired the licenses to continue several original HOPA franchises, this one included. Still, we think the developer […]
Brave Giant Games is now ready to put out their first BFG Collector's Edition game, Tibetan Quest: Beyond the World's End. Your niece, Larisa, has gone missing in the Himalayan Mountains during her expedition. Travel to Lhasa, Tibet in search for your missing niece as you learn that this rescue mission might not be as easy as […]