INFO
Item Reviewed
Mystery Trackers: Nightsville Horror Collector's Edition
April 7, 2015
RELEASE DATE
March 27, 2015
FEATURES
Widescreen Support
Interactive Jump-Map
Voice Overs
3 Difficulties + Custom Mode
Dog Helper
Gift of Sight
COLLECTORS EDITION
Exclusive Bonus Chapter
Integrated Strategy Guide
Wallpapers & Concept Art
Soundtracks
Achievement & Collectibles
Secret Room
Vending Machine
The Owlman, the protector of Nightsville, who was thought to be just a legend was out abducting and terrorizing the people of the nearby town of Willowsville. As a Mystery Trackers agent, put your detective skills into use and investigate this suspenseful case in Mystery Trackers: Nightsville Horror.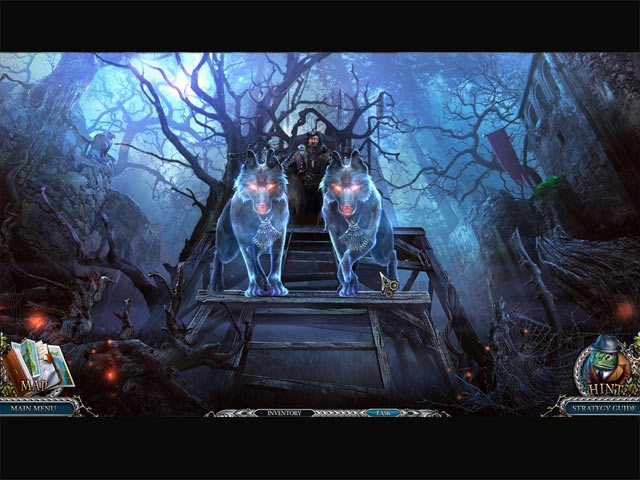 Mystery Trackers: Nightsville Horror is more story-driven than any of the previous Mystery Trackers games, which could be a positive thing – at the same time, it could backfire as well. The storyline in Nightsville Horror is definitely intriguing, with plenty of action sequences and exciting events. There are also evidence you can collect to help guide you in the right direction, pretty much similar to the feature in the latest Mystery Case Files game. No matter how much value that feature might add to this game, we personally think that is should be kept unique to the Mystery Case Files series – otherwise, the very thin line that distinguishes the two franchises might disappear.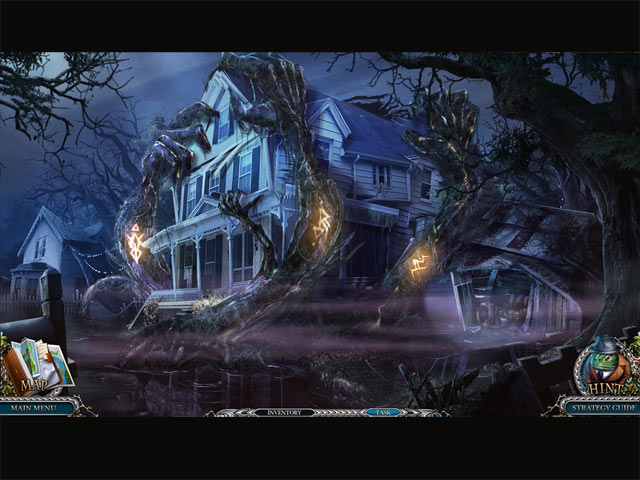 Unfortunately, the story-driven gameplay in Nightsville Horror leads to a very linear adventure gameplay. Mystery Trackers games are usually known for their complexity and their challenge; Nightsville Horror is less busy and less complex since the game kind of limits the number of locations that need visiting at a time. Regardless, there is much challenge within the innovative mini-games and puzzles found throughout the game. Meanwhile, the hidden object scenes are neatly done and objects are easy to recognize. In addition to the main features of the game, there are also two special features. The first one is the familiar Elf dog helper, and the second is the Gift of Sight which proves to be very useful in solving cases.
Elephant Games has blown us away again with their impressive production. The graphics are crystal clear, and the dark settings suit the mysterious and horror theme of the game very well. The soundtracks are epic as usual, and the voice overs are professional and pleasant.
The main game has a decent length of roughly 4 and a half hours; and the bonus chapter, which is equally solid, adds an extra hour. Once again, Elephant Games has stuffed some cool extras in the Collector's Edition of the game – check out the list below.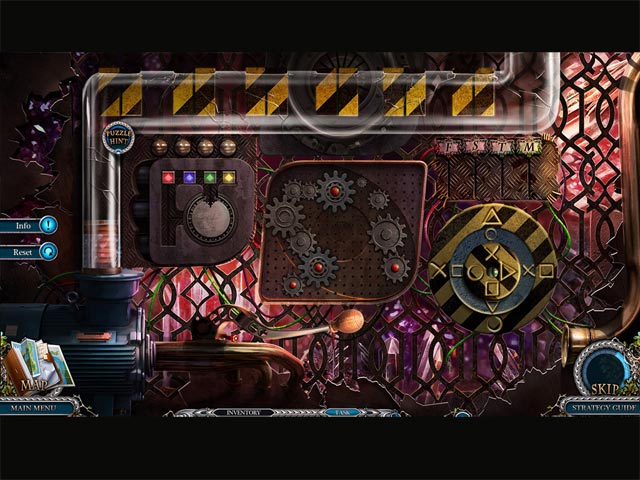 Br the InvestiGator will likely satisfy your needs for the foreseeable future if you're loing for a point-and-click adventure game with competent visuals, anthropomorphic animals, a respectable beat-'em-up minigame, and a respectable number of alternate paths that lead to various interactions with characters as you progress. In this hybrid of an Adventure game and a […]
A well-written drama with excellent acting, Telling Lies captures the essence of contemporary living. The characters go about their daily lives, which are centered on technology and social media. They use sites for video messaging to communicate. And practically every element of their lives is intertwined despite the distance between them. A series of one-sided […]
A classic whodunit, Tangle Tower has a vintage and contemporary feel to it. With clearly unrealistic puzzles, clever commentary, and a lot of click ticking, hunting for clues, and speaking to witnesses, it pays homage to classic point-and-click games. However, the game doesn't come across as a carbon ; rather, every design decision you come […]