INFO
Item Reviewed
Fear for Sale: Endless Voyage Collector's Edition
April 13, 2015
RELEASE DATE
April 03, 2015
FEATURES
Widescreen Support
Interactive Jump-Map
Voice Overs
Hidden Objects Vs. Jigsaw
3 Difficulties + Custom Mode
Diary
COLLECTORS EDITION
Exclusive Bonus Chapter
Integrated Strategy Guide
Wallpapers & Screensavers
Soundtracks & Concept Art
Achievement & Collectibles
You are investigating a cruise ship that originally went missing in the 1930s. Now, the ghost ship is reappearing again and boarding passengers from various ports in the US. To prove things worse, there is a murder on board! Solve this supernatural case in the sixth installment in the well-known Fear For Sale series.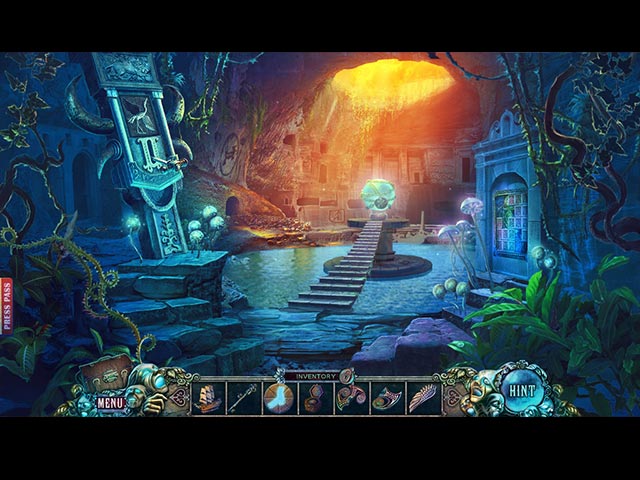 Firstly, Fear for Sale: Endless Voyage has quite a unique time-travelling plot, which kept us captivated throughout the entire game. We would not say that this game is as 'fearful' as the title promises; still, the story alone is fantastic enough to make us look pass that fact.
The graphics are on the same level from what we expected from a leading HOPA development team. The colors are vibrant and the details are vivid, the locations ominously portrayed the 1930s and the animations are acceptably smooth. Moreover, the soundtracks are great, they really add some suspense to the game. The voice overs are also very well-done, although the lip syncing might be a little off.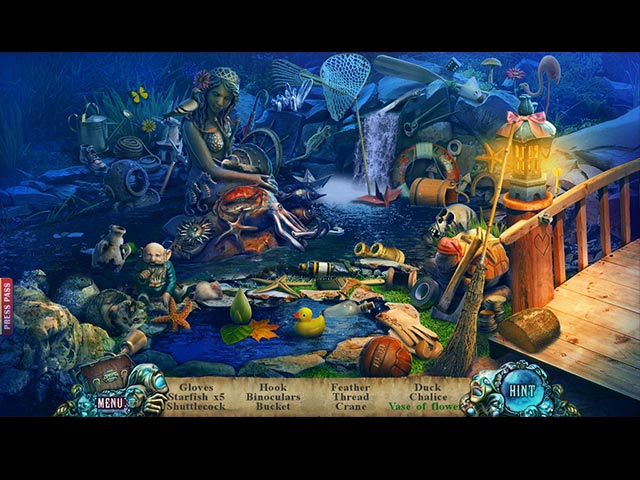 In contrast, the gameplay is less special. While there are lots to do and lots to see, the adventure part of the game remains fairly simple. The tasks are the same-old and the interactions are not particularly interesting. Luckily, the hidden object scenes are entertaining enough to spice things up, there is also a Jigsaw mode if you somehow get tired of finding objects. The puzzles are fine, with some nice twists on the classics; but again, nothing groundbreaking.
As expected from Elefun Games, Fear for Sale: Endless Voyage contains a huge load of collectibles and morphing objects – along with other gallery items in the Collector's Edition. Also, the bonus chapter offers a decent continuation from the 4-hour long main game.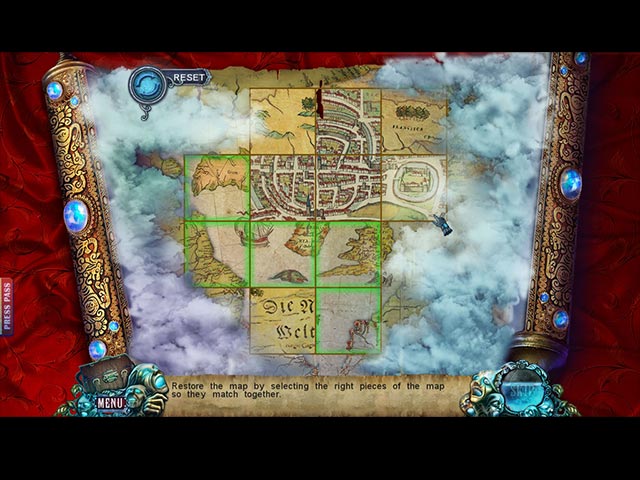 Witches' Legacy continues the successful franchise with its twelfth installment, Secret Enemy. Not long after the Ancient Once was resurrected in the previous game, evil monsters have kicked off their attack on the Earth. But these foul creatures are not the power witch's only foe, as the Witch Hunters are also out tracking down witches […]
Earth is currently swarmed with monsters and evil entities when the Witch Hunters decided to take advantage of this opportunity and attack the witches. Can you keep the Earth as well as your own coven safe from these external forces? Screenshots taken by Jan Thomas
It was the night right after the ceremony in which Fear For Sale magazine won an award and you just arrived home when you got an urgent call from your boss – creepy dolls are attacking the Fear For Sale headquarter! As a skilled investigative journalist, do you have what it takes to solve yet […]