INFO
Item Reviewed
Cadenza: The Kiss of Death Collector's Edition
April 15, 2015
RELEASE DATE
April 05, 2015
FEATURES
Widescreen Support
Interactive Jump-Map
Voice Overs
4 Difficulties + Custom Mode
COLLECTORS EDITION
Exclusive Bonus Chapter
Integrated Strategy Guide
Wallpapers & Concept Art
Soundtracks & Cutscenes
Achievement & Collectibles
Replayable HOs & Puzzles
Match & Treasure Hunt
Case Files
It is tremendously difficult, perhaps impossible, to repeat the success of the award-winning game –
Cadenza: Music, Betrayal, Death
. Nonetheless, with this sequel,
Mad Head Games
has shown off their skills again and although it might not be as terrific as the first game, it is definitely still one of the most memorable HOPAs released in a while.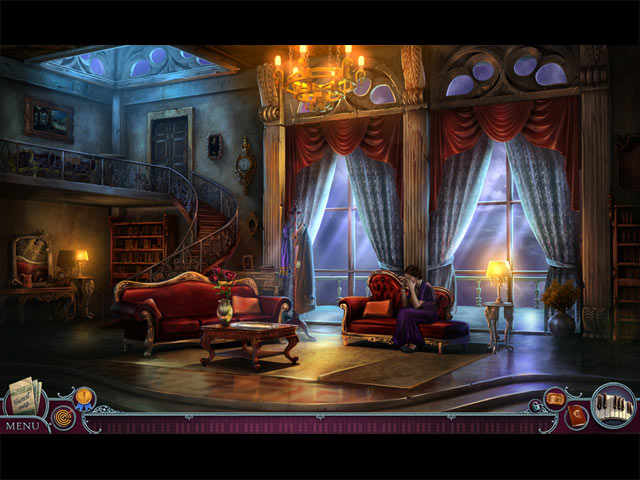 You are Ella, the fiancée of Anthony, a musician at the renowned Jazz Pepper Club. On your wedding day, Anthony got an urgent call for a special gig at the club – but once you arrived, you learned that Anthony is in coma, with a suspicious kiss on his cheek! All of a sudden, you are drawn to the case of the Black Widow, a female serial killer who leaves a deadly kiss for every one of her victims. Put on your detective cap, find out who is the Black Widow, save Anthony and put an end to this horrifying case.
Once again, Mad Head Games has delivered another intriguing storyline. The story in Cadenza: The Kiss of Death is not just a simple whodunit story, the plot featured tons of exciting events and unexpected twists and turns. The story also unfolds itself in a rather creative way, through interesting interactions fun mini-games.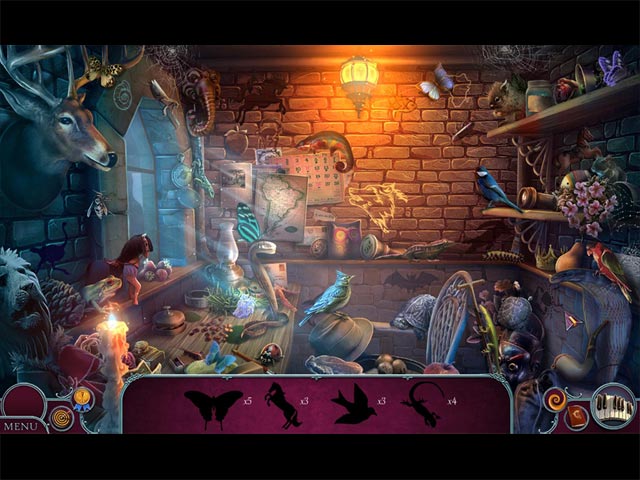 This story-driven gameplay would have been perfect if not for the low level of challenge that comes with it. As it turns out, The Kiss of Death is very linear, with only a few locations to visit at a time; thus, the gameplay is disappointingly easy. The mini-games and puzzles do not help either; even though many of the puzzles are innovative and enjoyable, they can be completed with just a few clicks. The hidden object scenes are what deserve some applause here; we thoroughly enjoyed the riddles, the interactions and the creativity that the developer sprinkled on each of the scenes.
Production wise, Cadenza: The Kiss of Death scores high. The locations set in New Orleans in the 30s, and they all look satisfyingly realistic. The graphics are sharp and clear, look stunningly beautiful on our monitors. There are also lots of background animations in each scene, which show the developer's effort in creating the game. As Cadenza is a music-oriented game, the soundtracks are downright amazing. We were mesmerized by the jazzy soundtracks that play in the background, and the pleasant voices of the characters.
Unfortunately, the easy gameplay of Cadenza: The Kiss of Death makes the game shorter than we would liked it to be – we finished the main game in just under 3 and a half hours. The bonus chapter added another hour or so, and it is simply terrific. The Collector's Edition is packed with nice extras, the full list can be found below.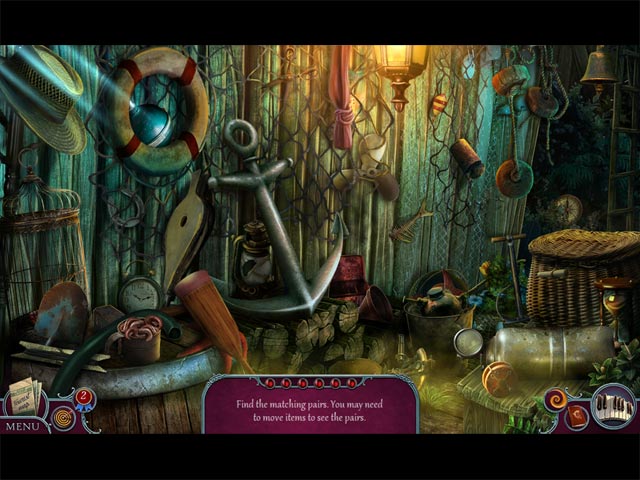 Set out on a journey into a long-forgotten past, complete with a deadly mystery. Inside this game by Mad Head Games, play a deadly game of hide and seek in one of the most popular Rite of Passage hidden-object puzzle adventure games, which was released on July 8, 2020. Take on the secrets and lost […]
Take a jump into another thrilling chapter of the acclaimed Nevertales series. This time, Mad Head Games' Nevertales: Creator's Spark, which was launched on November 20, 2020, will transport you to the heart of imagination and unbridled creativity.With some of the best-hidden object sequences you've ever seen, the game allows you to take on immersive […]
The Hearthbridge Cabinet, the renowned ninth sequel in Mad Head Games' Nevertales series, is an enticing voyage into creativity and peril in this bold fantasy adventure that was launched on January 18, 2021.With some of the most well-crafted hidden object scenes you've ever seen, this fantasy game allows you to take on immersive and fascinating […]