INFO
Item Reviewed
Small Town Terrors: Galdor's Bluff Collector's Edition
March 15, 2015
RELEASE DATE
March 08, 2015
FEATURES
Widescreen Support
Interactive Jump-Map
Voice Overs
Hidden Objects Vs. Card
3 Difficulties + Custom Mode
Diary
COLLECTORS EDITION
Exclusive Bonus Chapter
Integrated Strategy Guide
Wallpapers
Concept Art
Achievement
Collectibles
Solitaire
Small Town Terrors: Galdor's Bluff tells a thrilling story of two rival illusionists; Joseph Thurman and Roger Addington, both were the apprentices of the master of illusionist, Charles Galdor. Now that Thurman is about to headline his own show, he fears that somebody, perhaps his rival, will try to sabotage his performance. Follow through this existing story of betrayal and revenge in Small Town Terrors: Galdor's Bluff.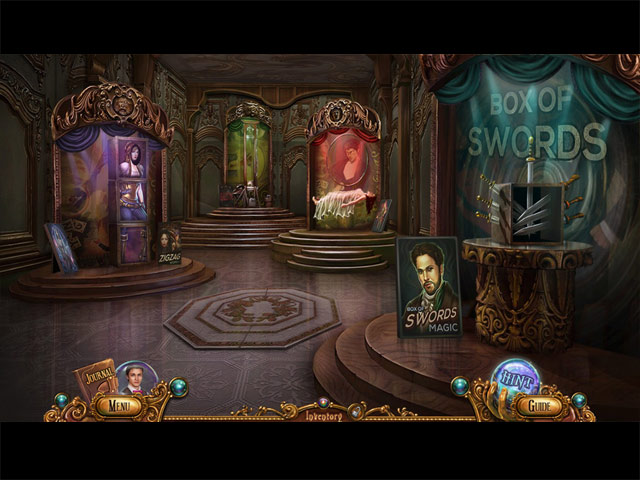 Although when compared to its previous installment, Pilgrim's Hook, Galdor's Bluff is far from topping that – it really is not all that bad. Firstly, Galdor's Bluff has a really captivating and complex storyline, that would keep you guessing from the start to finish. Also, the game mechanics flow smoothly together, with no major flaws.
However, there are still several aspects in need of some development. We found the graphics to be pleasant, but are definitely not as mind-blowing as in Pilgrim's Hook. The locations are not really unique or interesting enough to urge us to explore, they do look a little out-dated at times. The game remains quiet most of the time, so we cannot really comment on the quality of the music. Anyway, from what we heard during the cutscenes – they are fine.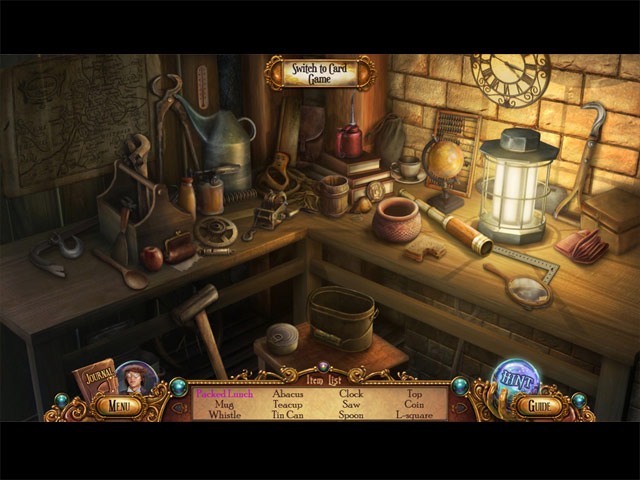 Galdor's Bluff featured a rather too basic gameplay, obviously aiming at the beginners. There are no extra features, animal helpers or special powers to use during the game. The majority of the game will have you travelling around the locations, picking up objects and completing straightforward tasks. Now and then you will be searching through some fairly standard hidden object scenes; still, we appreciate the Solitaire mode during these scenes, as they are very entertaining. There is nothing special about the puzzles either; they come in a nice variety, but only offer all that we have seen before.
In addition, the extra features are not too impressive. The Collector's Edition includes a 50-minute bonus chapter, a strategy guide, easy-to-spot collectibles, achievements, wallpapers, solitaire games and concept art.