The Match-3 genre has a long history, and it has become more and more popular in the recent years due to the introduction of mobile Match-3 games, Candy Crush and alike. At the same time, it is also the easiest to develop, regarding its simple formula and basic gameplay. The real challenge is how to make a Match-3 game unique – and Runefall demonstrates exactly how to achieve that.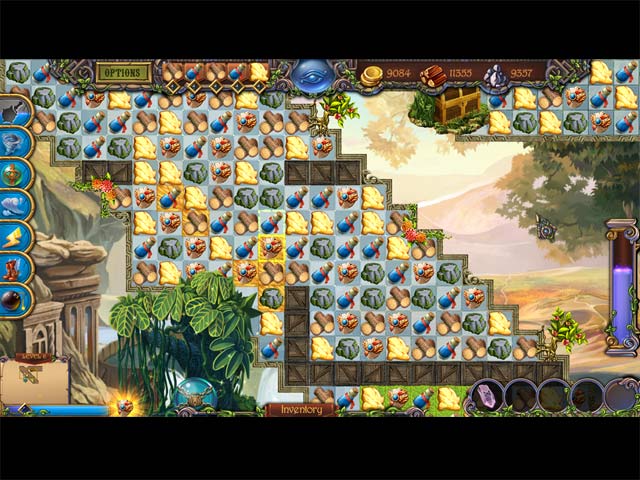 In the beautiful kingdom of Silverdale, sits a quiet village named Rivermoor which has difficulty paying the proper tribute to the kingdom since the dark ages of the war. Luckily for the villagers, there appear to be some magical runes hidden within the town that have the ability to help with the issue – find these runes and bring happiness back to the town. The storyline in Runefall might not be the most interesting one, but it is unarguably extremely well-told and well-developed. Just a heads up for those who do not enjoy readings, Runefall has a ton of those. Fortunately, they are all delightfully written and are accompanied by pleasant voice overs from some likable characters which basically turn what was thought to be boring into amusement.
Playcademy definitely knows how to create a mind-blowing crossover game, as proven before in their previous works. Runefall is an excellent combination of Match-3, Puzzle, Builder and Strategy. As you complete a level, you will earn a number of useful tools. These tools can then be used to construct new buildings in the village, upgrade and unlock power-ups as well as help with the tribute.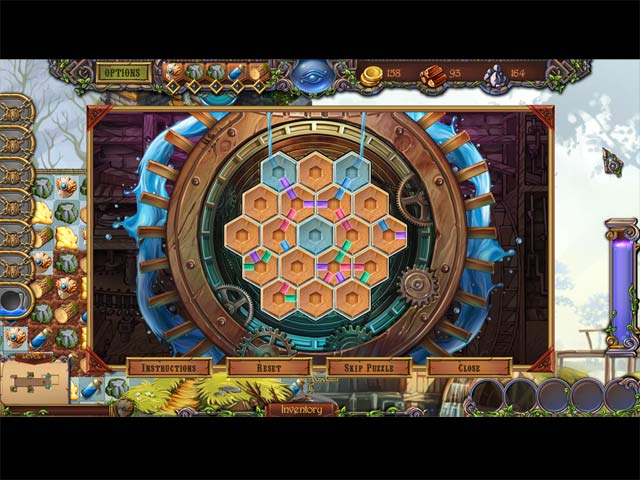 Not only that, the creativity is notable even in the Match-3 boards themselves. Instead of sticking with the traditional gameplay, the developer decided to spice things up by introducing the Inventory and the Movable-Board. In Runefall, the Match-3 board will move to the direction of your match, and your task is to match the tiles to guide the board to your desired corner on the board. Along the way, you will face with a variety of obstacles as you collect a number of useful inventory items, which can be used to unlock the formally-unavailable parts of the board. These new and unique features really add some challenges to the rather repetitive gameplay, and make Runefall a Match-3 game like no other.
On the presentation side, Runefall is as impressive as a Match-3 game can be. All the scenes are beautifully drawn, with bright colors and glorious details. The soundtracks are upbeat and fun, while not being too distracting.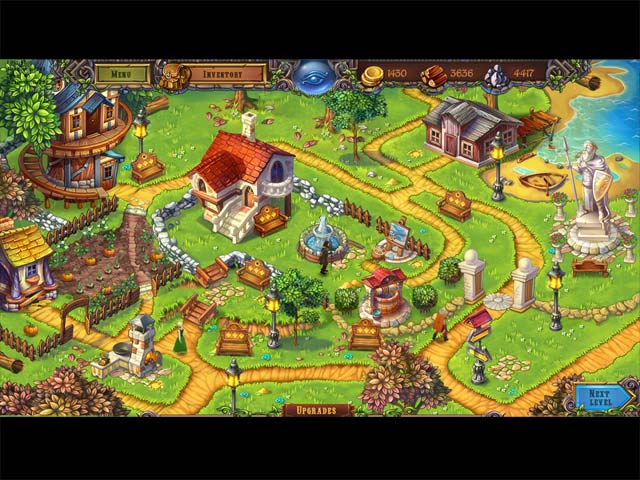 The first Runefall game was one of my favorite Match 3 games of all-time for multiple reasons. It gave the much-familiar Match 3 genre a creative spin, it was visually and audibly pleasing, and most importantly, it was wildly entertaining. Fans around the world waited four years for this sequel, The Rivermoor gang is back […]
At this point, Playcademy can probably be crowned the king of premium Match 3 games and they are back with another new title! SpelunKing: The Mine Match takes you on an exploration underground as you try to find your grandpa's lost items and gemstones in order to help rebuild the town of Farnsbury. In the […]
Almost two years after the first Matchventures game made a big splash on the PC Match 3 scene, Playcademy is back with the long-awaited sequel. Take another journey down the Cliffmont Castle as you help Finley the Leprechaun fortify the castle against the evil Dragon Master Dragor. MatchVentures 2 follows the formula previously presented in Playcademy's previous […]