INFO
Item Reviewed
PuppetShow: The Price of Immortality Collector's Edition
March 27, 2015
RELEASE DATE
March 20, 2015
DEVELOPER
ERS Game Studios
FEATURES
Widescreen Support
Interactive Jump-Map
Voice Overs
3 Difficulties + Custom Mode
Doll Helper
COLLECTORS EDITION
Exclusive Bonus Chapter
Integrated Strategy Guide
Wallpapers & Screensavers
Concept Art
Soundtracks & Cutscenes
Achievement & Collectibles
Replayable HOs & Puzzles
Doll's House
We always feel like PuppetShow is one of ERS-G's stronger franchises. Unlike many HOPA series from the developer, nearly every installment of PuppetShow comes up with something new to impress us; yet again, we were pleasantly surprised by PuppetShow: The Price of Immortality.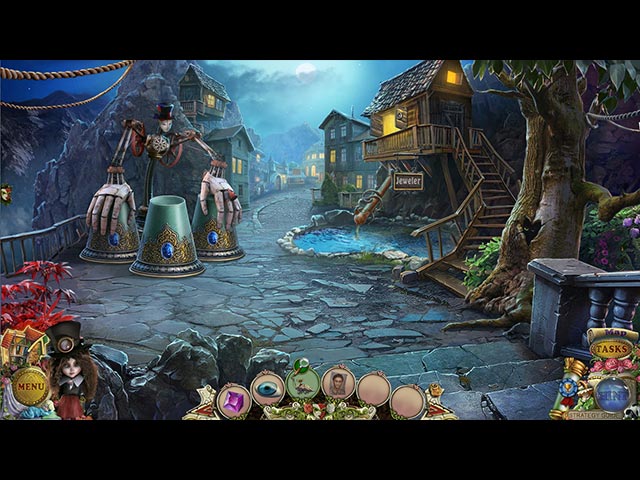 PuppetShow: The Price of Immortality might be the first game from ERS-G that gave us chills playing it. This seventh PuppetShow game is more adult-themed than its predecessors, with some graphic violence and slightly disturbing scenes. While the storyline is thrilling and very captivating, there some rather bizarre events happening. These are not necessarily bad, we personally think they are oddly creative and add some cool twists to the plot.
The characters in The Price of Immortality are also more lively and much, much more memorable than the ones in the previous installments. They are fully voiced and animated – both the voice overs and the animations are delightful.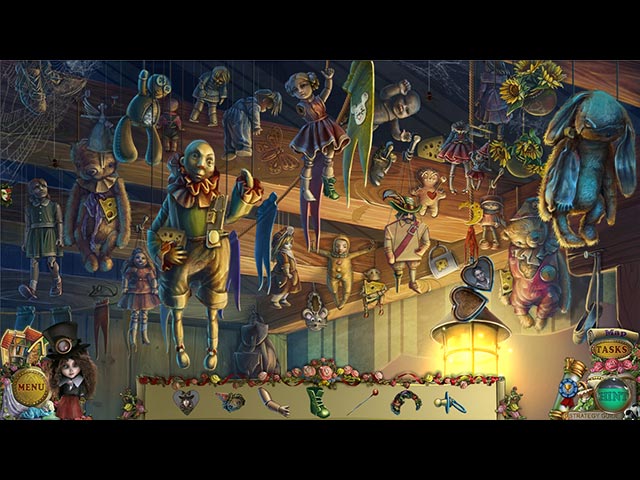 The game presented itself in ERS' signature style. As expected, the graphics are top-notch, although a little bit washed-out. What we like about the artwork in this sequel is that there many scenes that actually look unique, they do not feel like a revamped version of the locations from the previous games – this makes the game really interesting the explore and does not get boring quickly.
Furthermore, we also thoroughly enjoyed the gameplay in this PuppetShow sequel. The hidden object scenes are fun and innovative, there are a few really nice looking ones. The puzzles are not very challenging, but there are some that we have not seen before and some that are nicely twisted. Additionally, you also have a Doll Helper who can help you pass through obstacles.
Fans of the series would be glad to know that the main game took us over a long 4-and-a-half hour to complete, and the bonus chapter took us another hour. The Collector's Edition featured all the standards, plus a Doll's House – which is unnecessary, but does not hurt having it.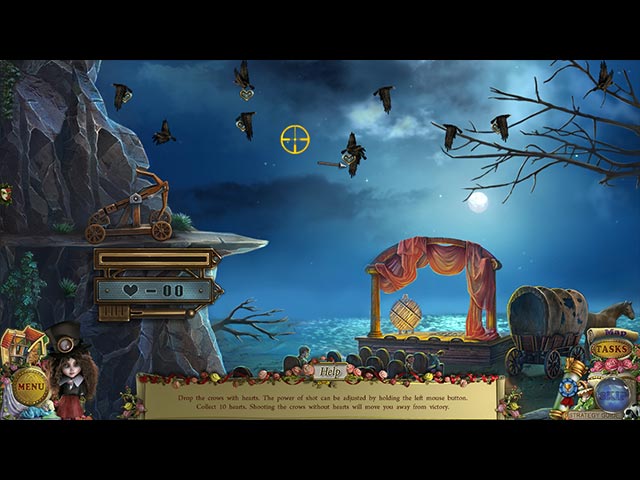 Br the InvestiGator will likely satisfy your needs for the foreseeable future if you're loing for a point-and-click adventure game with competent visuals, anthropomorphic animals, a respectable beat-'em-up minigame, and a respectable number of alternate paths that lead to various interactions with characters as you progress. In this hybrid of an Adventure game and a […]
A well-written drama with excellent acting, Telling Lies captures the essence of contemporary living. The characters go about their daily lives, which are centered on technology and social media. They use sites for video messaging to communicate. And practically every element of their lives is intertwined despite the distance between them. A series of one-sided […]
A classic whodunit, Tangle Tower has a vintage and contemporary feel to it. With clearly unrealistic puzzles, clever commentary, and a lot of click ticking, hunting for clues, and speaking to witnesses, it pays homage to classic point-and-click games. However, the game doesn't come across as a carbon ; rather, every design decision you come […]