INFO
Item Reviewed
House of 1000 Doors: Evil Inside Collector's Edition
March 25, 2015
RELEASE DATE
March 15, 2015
DEVELOPER
Alawar/Logris Games
FEATURES
Widescreen Support
Interactive Jump-Map
Voice Overs
3 Difficulties + Custom Mode
Cat Helper
Magical Powers
COLLECTORS EDITION
Exclusive Bonus Chapter
Integrated Strategy Guide
Wallpapers & Concept Art
Soundtracks & Cutscenes
Achievement & Collectibles
Making Of
The fan-favorite House of 1000 Doors series is back! But this time, it is developed by Alawar and Logris Games, rather than its original developer, Five-BN Games. A strange meteorite has crashed into a small town, spreading a deadly virus and infected everything in the town, including the House of Lancaster, Now that the House has let Emily, the last relative in, help her use her special power to bring back the peace.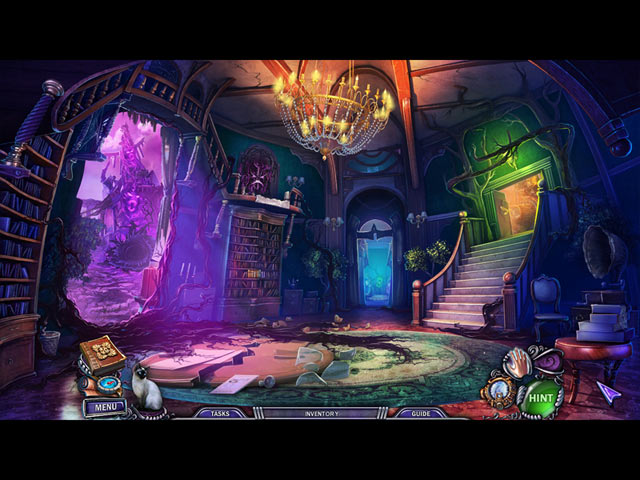 With the switch in development team, we did not expect things to remain the same with this fourth installment. Unfortunately or not, we are right! Although Evil Inside still has the same gameplay structure as the previous three games, as well as the same portal-travelling concept. It is irrefutable that the series has lost its charm.
Instead of exploring the house as the title of the game might have suggested, Evil Inside has you travelling from here to there through countless fantasy locations. We kind of missed the realism aspect that was so well done in the previous installments, Evil Inside ended up being just another dark fantasy HOPA game.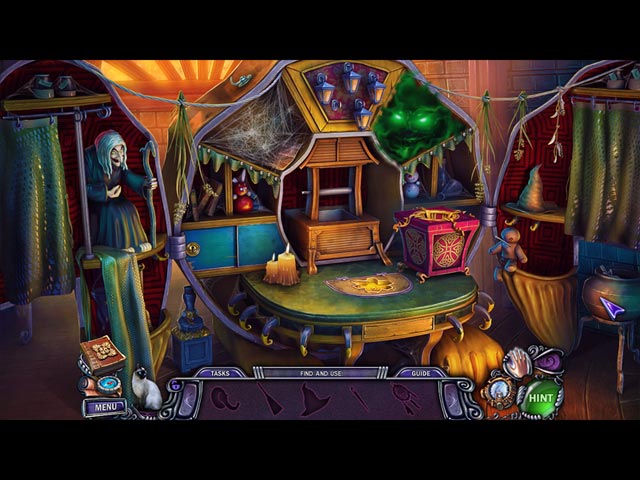 Nonetheless, the game is still pretty entertaining. The gameplay does feel a little clunky, but it is definitely well put together, The hidden object scenes are not very frequent, they are not terribly difficult nor dead easy – many of them featured some cool interactions as well. The puzzles are not bad, although they could have benefited from some more creativity and a higher level of challenge.
We hold nothing against the artwork; each and every single scenes looks stunning on our screen, with amazing colors and suitable lighting. At the same time, we do feel that the animations and the scene transitions are not as smooth as we liked them to be – these lead to the slightly clunky gameplay we mentioned before. As for the music, the soundtracks are great and play softly in the background. The voice overs are fine, nothing special.
Despite all the flaws, Evil Inside has an impressive length! It took us over five hours to finish the main game, plus an hour of bonus gameplay. Other extras include wallpapers, achievements, making of, cutscenes, soundtracks, concept art and collectibles that are well blended into the scenes.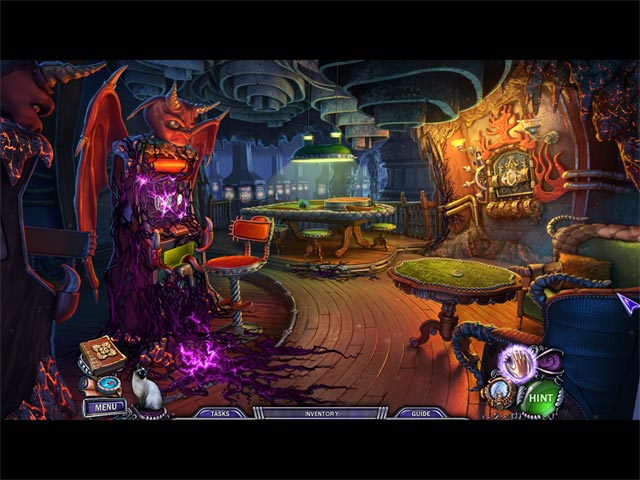 Over the years, the New Yankee series has gained quite a reputation among Time Management fans and built itself a loyal group of players. In this ninth installment, the series still has many tricks up its sleeves. When an evil spell bo plans to defeat the King and Queen and conquer Camelot, it is up […]
Claire always aspires to be a famous master chef, and her dream has a chance of becoming true this time. Join Claire on her cross-country adventure as she opens food trucks, serving icious dishes to the masses. Can you help her survive the chaos of running restaurants in Claire's Cruisin' Cafe? Is 2020 the resurgence […]
Join Ashley and Scott as they co their way across cuisines with the dream of launching their own successful eatery. GameOn Production presents a brand-new Time Management game sets in the world of food and icacy! Baking Bustle joins GameOn Production's growing portfolio of Time Management games, which consists of quality hits like Rescue Team […]