INFO
Item Reviewed
Dark Tales: Edgar Allan Poe's The Mystery of Marie Roget Collector's Edition
March 1, 2015
RELEASE DATE
February 20, 2015
DEVELOPER
ERS Game Studios
FEATURES
Widescreen Support
Interactive Jump-Map
Voice Overs
3 Difficulties + Custom Mode
Magic Mirror
Diary
COLLECTORS EDITION
Exclusive Bonus Chapter
Integrated Strategy Guide
Wallpapers & Screensavers
Concept Art
Soundtracks & Cutscenes
Achievements & Collectibles
Souvenir Room & Making Of
Replayable HOs & Puzzles
The Dark Tales saga continues in this seventh installment, developed by the familiar ERS Game Studios. Dupin's friend Jacque has reported that his wife, Marie Roget has been acting very peculiarly lately, and now that she has disappeared – track her down and reveal the dark secrets!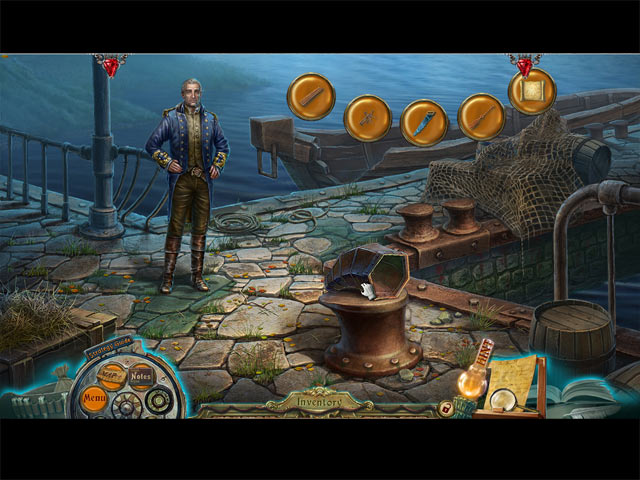 The Mystery of Marie Roget opens with a rather humdrum cutscene, but then things start to get exciting very quickly. In our opinion, The Mystery of Marie Roget has the best storyline out of all the Dark Tales installments. There is the right amount of twists and turns, as well as a solidly-done mysterious and gloomy atmosphere which adds to the suspense of the plot. Furthermore, there are not too many characters in the game which is a good thing, since each character can easily find his or her time in the spotlight. As a result, the game is filled with interesting and memorable characters instead of tens of boring ones.
Graphics wise, ERS did nothing particularly special. The locations are appropriately dark and slightly creepy, and the special effects are nicely done. Still, the graphics do look a little too hazy from time to time and the majority of the locations are not very unique-looking. On the other hand, we thoroughly enjoyed the audio aspects of this game; the music fits the game beautifully and the voice overs are fittingly dramatic.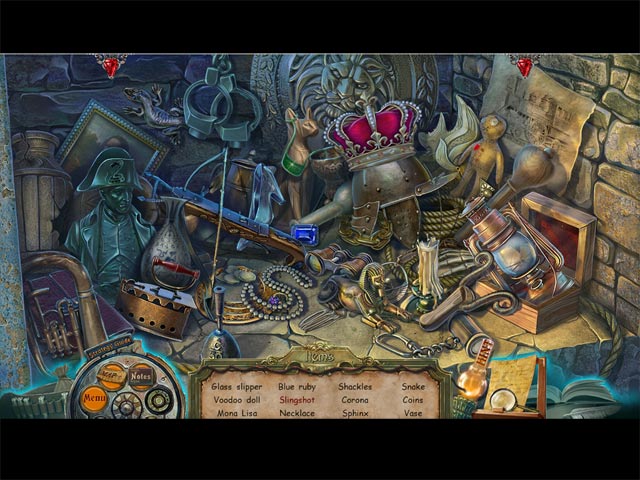 The Mystery of Marie Roget has an entertaining gameplay, although nothing revolutionary. Most of the game involves the usual backtracking and completing the typical tasks, along with searching through the mundane junk piles of hidden object scenes and solving some pretty fun puzzles. In addition, you also have a Magic Mirror which is useful for finding answers about suspicious items in your inventory.
As for the length, the main game of The Mystery of Marie Roget took us around 4 hours to complete and while the 45-minute bonus chapter is not necessary, it is worth playing. Other extras are the standards, check out our Checklist above for the full list.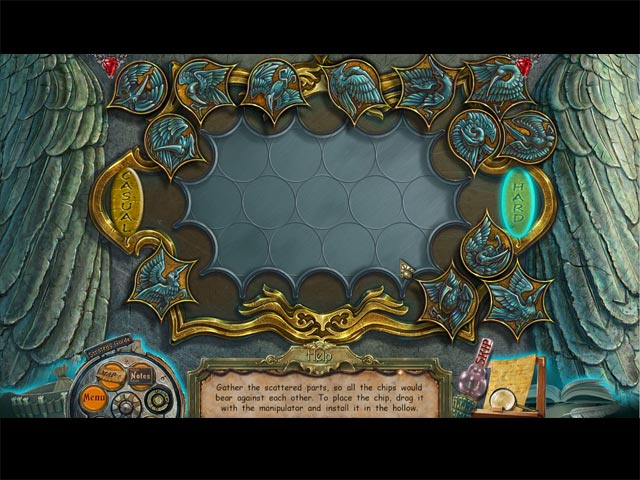 Br the InvestiGator will likely satisfy your needs for the foreseeable future if you're loing for a point-and-click adventure game with competent visuals, anthropomorphic animals, a respectable beat-'em-up minigame, and a respectable number of alternate paths that lead to various interactions with characters as you progress. In this hybrid of an Adventure game and a […]
A well-written drama with excellent acting, Telling Lies captures the essence of contemporary living. The characters go about their daily lives, which are centered on technology and social media. They use sites for video messaging to communicate. And practically every element of their lives is intertwined despite the distance between them. A series of one-sided […]
A classic whodunit, Tangle Tower has a vintage and contemporary feel to it. With clearly unrealistic puzzles, clever commentary, and a lot of click ticking, hunting for clues, and speaking to witnesses, it pays homage to classic point-and-click games. However, the game doesn't come across as a carbon ; rather, every design decision you come […]