INFO
Item Reviewed
Danse Macabre: Deadly Deception Collector's Edition
March 11, 2015
RELEASE DATE
March 01, 2015
DEVELOPER
Eipix Entertainment
FEATURES
Widescreen Support
Interactive Jump-Map
Voice Overs
Hidden Objects Vs. Match 3
3 Difficulties + Custom Mode
Diary
COLLECTORS EDITION
Exclusive Bonus Chapter
Integrated Strategy Guide
Wallpapers & Concept Art
Soundtracks & Souvenirs
Achievement & Collectibles
Making Of & Photos
Replayable HOs & Puzzles
Amongst Eipix's 11 HOPA franchises in development, Danse Macabre has always stood out as one of the most original and most hooking one. In Deadly Deception, the parents of Marion Ashworth have invited you to investigate the murder of their daughter at the renowned Belfort Academy of Dance. However, the case is more complicated than it seemed when her parents found out that the victim is not their daughter, but an imposter!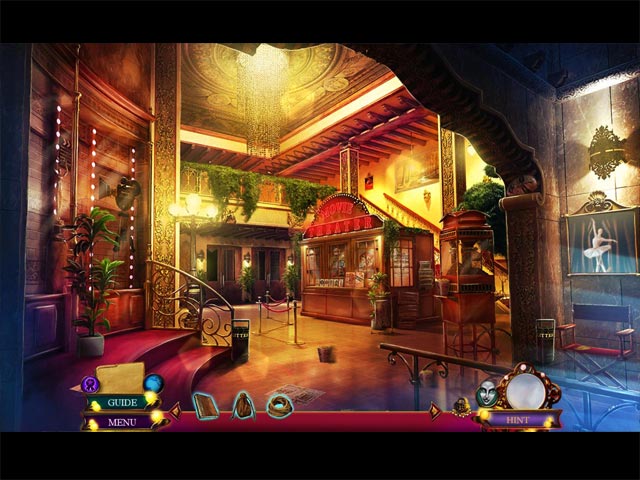 We found the plot in Danse Macabre: Deadly Deception to be particularly exciting. Unlike most of the detective-themed HOPAs available, Deadly Deception has you finding not only the identity of the murderer, but the identity of the victim as well. The storyline is also fairly complex, with interesting characters to interrogate and thrilling events to witness – Deadly Deception had us on the edge of our seats.
Like all games from Eipix, Deadly Deception is a visual spectacular. There are lots to see in each beautifully-painted scene – with the perfect colors and shades for such a suspenseful game. On the other hand, the jazzy music is a little too bland and gentle; could have been much more powerful.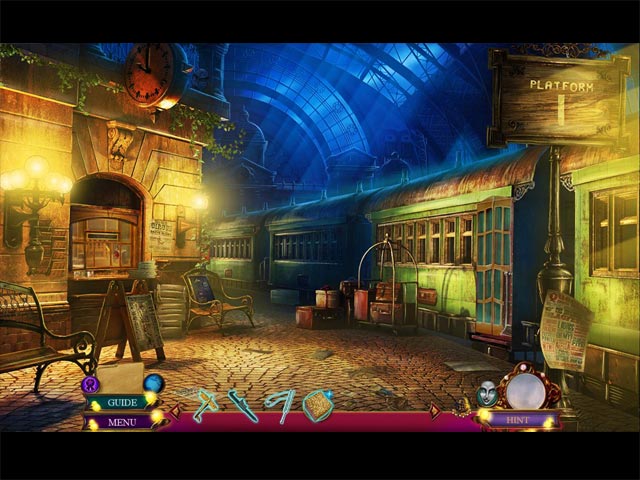 Danse Macabre: Deadly Deception is an unarguable well-constructed game, although does not offer much challenge. Luckily, the hidden object scenes and puzzles are so entertaining that they overshadow the tiny flaws in the adventure part of the game. As expected, the hidden object scenes are stunning and creative, they also come in a variety of formats and a Match-3 option so they never get boring. The puzzles are more generic; still, they featured some pleasant twists on the classics, and they are absolutely fun to play. In addition, there is also a nice touch on the usual Journal feature – in Deadly Deception, there is a thorough analysis of each character in the game, help guide you to finding the true villain!
Lengthwise, Danse Macabre: Deadly Deception took us a satisfying 4 hours to complete. Collector's Edition purchases will also have a chance to explore the story in a new depth in the 1-hour bonus chapter, along with tons of other bonus features.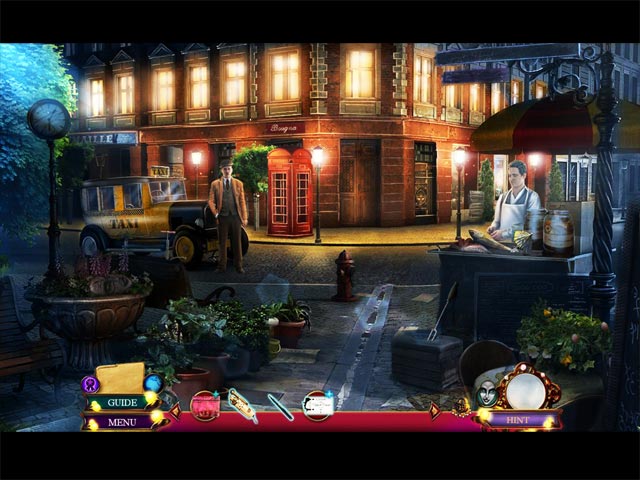 Experience the excitement of combat as you fight to save your innocent clients in a court of law like Phoenix Wright. In this beautiful compilation, you may play all 14 episodes from the first three games. Capcom has made one of the best visual-novel masterpieces named Phoenix Wright: Ace Attorney Trilogy, which was launched on […]
We have a fantastic opportunity to discover what Agent Brown was concealing and why he went on his own to investigate. Solve challenging riddles, travel through odd locations, and unravel the Restville mystery.Will it be easy for you to get to the end of "Detectives United: Phantoms of the Past" and solve the mystery?'Detectives United' […]
Starting off right where Mystery Case Files: The Harbinger ended, this twenty-second Mystery Case Files game takes the Master Detective through time hoops in an attempt to save the world! When the time is bren and existence as we know it is about to be destroyed, can rise to the occasion and save the day […]