INFO
Item Reviewed
Shiver: The Lily's Requiem Collector's Edition
February 8, 2015
RELEASE DATE
February 01, 2015
FEATURES
Widescreen Support
Interactive Jump-Map
Voice Overs
2 Difficulties + Custom Mode
Diary
COLLECTORS EDITION
Exclusive Bonus Chapter
Integrated Strategy Guide
Wallpapers & Concept Art
Bonus Mini-Games & Cutscenes
Achievement & Collectibles
Replayable HOs & Puzzles
Shop & Aquarium
The Shiver series is well recognized for being ominous and suspenseful. Sadly, Shiver: The Lily's Requiem totally killed the creepy factor and thus, should be released as a stand-alone title rather than the fourth installment in the Shiver franchise.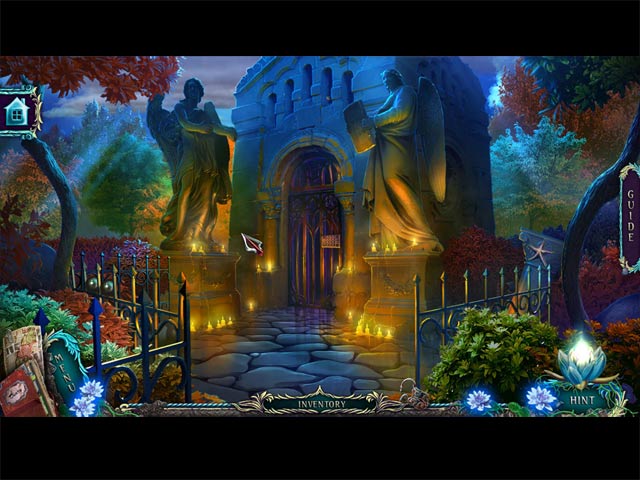 In The Lily's Requiem, you play as Dr. Robert Thompson, who has just been accepted into Blackwill Hospital. On your first day of work, you came across an attacked young woman who seems to have a connection with your former patient. Unravel all the secrets and stop the Blackwill curse! We do not know what to feel about the story in The Lily's Requiem, the game started out very interactive and engaging, but then the story only gets weaker after that.
As mentioned, Shiver: The Lily's Requiem is nowhere as creepy as the previous installments. The atmosphere is more bright than chilling, and the few jump scares scattered around the game were not very effective either. Still, we appreciate the production of the game which has clearly improved from its predecessors. The graphics are of bold colors and sharp quality, while the music is fitting and not distracting.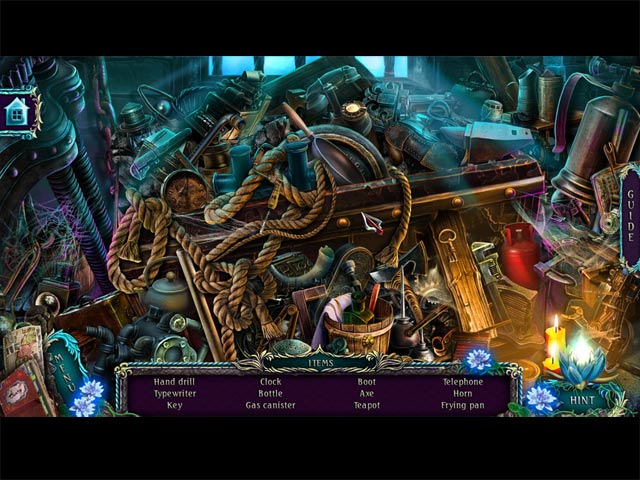 There is nothing particularly exciting about the gameplay; since aside from the usual features, there are no other special features included. We also wish the developer would have included more tasks in one location, because they could help raise the difficulty of the game a little bit.
Nonetheless, the hidden object scenes and puzzles are impressively crafted. Even though they hidden object scenes are mainly junk-piles, we enjoyed the variety of formats offered and interactions in the scenes. Furthermore  the puzzles are very entertaining, some creatively adapt in ways that they could fit into the storyline.
In Collector's Edition, you can use the collectibles to purchase the items in the shop to decorate your house, as well as your aquarium – totally unnecessary, but better something than none right? The full list of extra materials can be found below.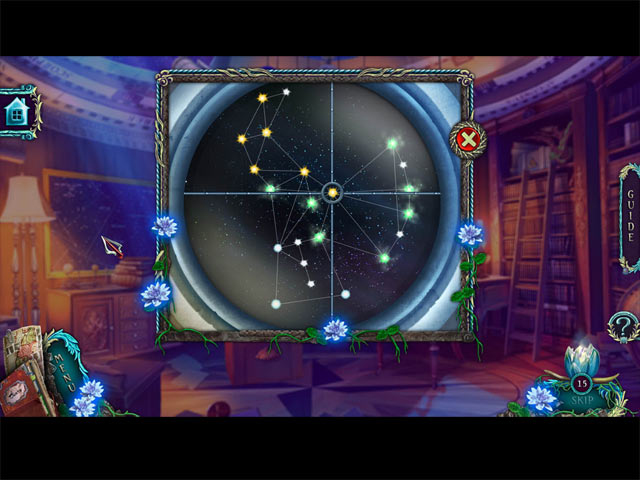 Elephant Games is slowly, but surely building the Paranormal Files series to become another one of their flagship franchises. In this latest installment, follow the now-famous Rick Rogers as he is welcomed into a new social circle of paranormal friends. But his hopes for a stable period in his life comes crashing down when he […]
This game was previously titled Mystery Tales: Dead Bride. Your niece Heather Neville's fiancé mysteriously collapsed and remained unconscious at the wedding rehearsal. As an experienced paranormal investigator, this case seems to be right up your alley! Travel to land as far as the Underworld to learn the truth about a vindictive spirit that tried […]
Over the years, the Jewel Match franchise has gotten adept (and extremely efficient) at churning out new sequels, both in with its many Match 3 installments and its themed solitaire spin-offs. Jewel Match Twilight 3 is the third Halloween-themed game for the franchise's Match 3 arm – while it might be several months out of […]