INFO
Item Reviewed
Regency Solitaire
February 19, 2015
RELEASE DATE
February 11, 2015
DEVELOPER
Grey Alien Games
Bella's family used to be a reputable English family, until her brother gambled off the family's fortune. Now, with the money's gone, her parents have arranged her a rich husband, Mr. Bleakley. Help Bella find true love and restore her family's reputation as she travels through London, Brighton and Bath.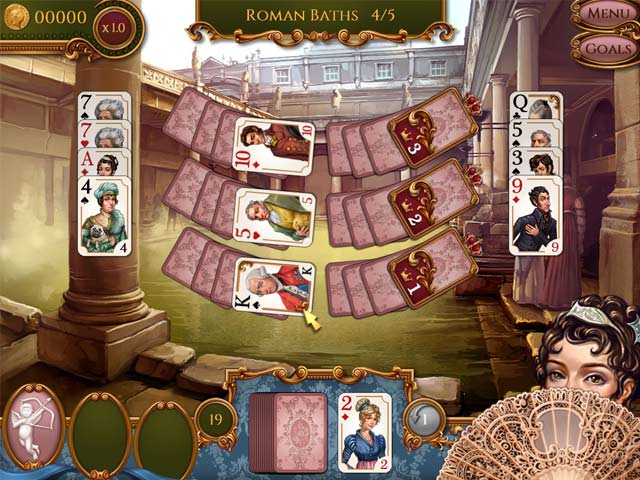 Regency Solitaire is a one-up one-down type of solitaire, so it is definitely very easy to get going. As the game progresses, more power-ups and obstacles are introduced which could offer some much-appreciated challenges to some of the more hardcore players. For beginners, Regency Solitaire is a solidly-made solitaire game, and you can always replay the chapter to get a higher or a perfect score as many times as you want. When finished a chapter, you can also buy some new decorations for your wedding ballroom using the coins earned from the levels.
We rarely play a PC solitaire game since most of the solitaire titles bring nothing out of the ordinary to the genre. On one hand, Regency Solitaire is definitely nothing revolutionary. On the other hand, the game at least featured a pretty strong and consistent storyline that runs throughout the whole game.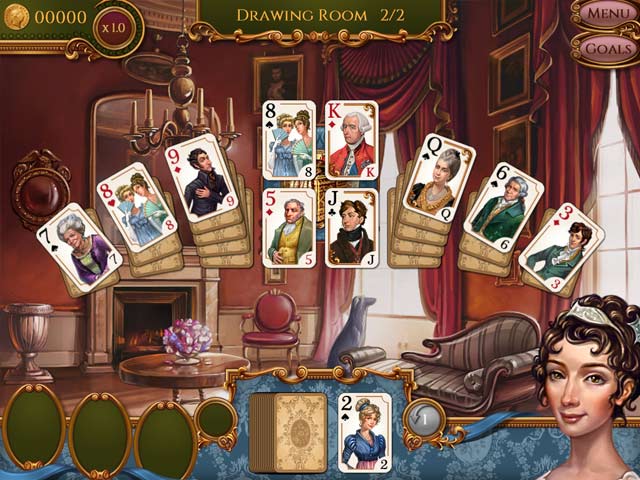 As you play each chapter, you will be welcomed with a set of interesting story-related dialogs as well as a new background scene. Many of the scenes resemble England's famous historical sites, all portrayed pretty accurately through the game's cartoonish, but delightful artwork. We also found the graphics in Regency Solitaire to be very pleasant; lively and colorful, while not being too childish or too ornate. In addition, the soundtracks are calm and relaxing, while the sound effects are not distracting.
Regency Solitaire included 2 difficulty selection , a custom cursor choice and certainly an excellent replay value. However, the game does not feature the much-needed widescreen selection, which makes the game looks a little out-dated with two huge black bars on the sides.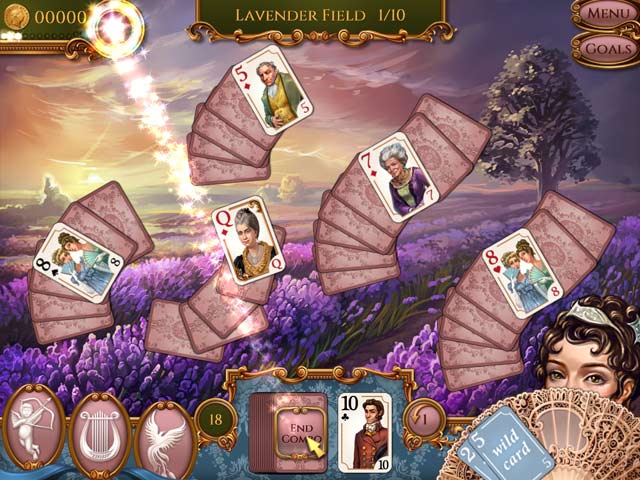 Over the last few years, the Jewel Match series has built itself quite a reputation, consistently ivering entertaining and addicting puzzle games from Match 3 to solitaire. Jewel Match Solitaire: Atlantis is the latest thematic spin-off from the brand's solitaire game . Following the successful Jewel Match Solitaire: L'Amour and Jewel Match Solitaire: Winterscapes, this […]
Even though Spoy Bonus has a Halloween theme running through the game, it is not a creepy game. The atmosphere is quite cheery despite the Halloween elements and decorations – it is nice in a way as small kids can also enjoy the game. The presentation is solid, graphics are colorful, beautiful and clear. There are […]