INFO
Item Reviewed
Dark Dimensions: Homecoming Collector's Edition
February 21, 2015
RELEASE DATE
February 13, 2015
DEVELOPER
Daily Magic Productions
FEATURES
Widescreen Support
Interactive Jump-Map
Voice Overs
3 Difficulties + Custom Mode
Dog Helper
Diary
COLLECTORS EDITION
Exclusive Bonus Chapter
Integrated Strategy Guide
Wallpapers & Concept Art
Soundtracks
Achievement & Collectibles
Bonus Match-3 Levels
Rocky's Room & Developer's Diary
The Dark Dimensions franchise has come a long way since its first installment in 2011. In Homecoming, you and your sister went back to the abandoned Barton Mansion, the place where your parents disappeared years ago.  But what you discovered there is beyond your imagination…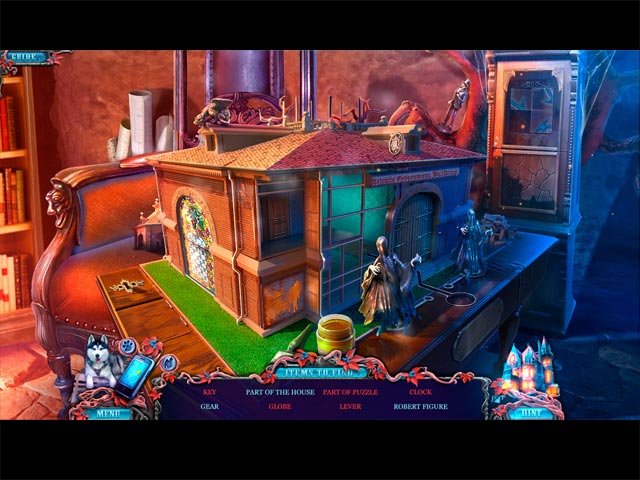 Dark Dimensions: Homecoming has a pretty odd story, although not really unique. The game started off with a strong potential, a house that expands on its own? Hmmm…interesting. Unfortunately, not long after the opening sequence, the story loses its steam which left Homecoming to become just another ordinary horror HOPA, with a vengeful spirit and deadly vines everywhere.
We personally think that the visuals in Dark Dimensions: Homecoming are simply outstanding; however, it all comes down to everyone's personal taste. We do agree with some of the comments left on the game's page that the color palette of Homecoming does not offer much variation. Many of the locations in Homecoming are dominated by either blue or purple, while some others are burning red. Despite that, we certainly appreciate the sharp quality of the graphics and the detailed artwork. Also, the soundtracks in Homecoming are quite epic, which makes the game much more exciting that we expected it to be.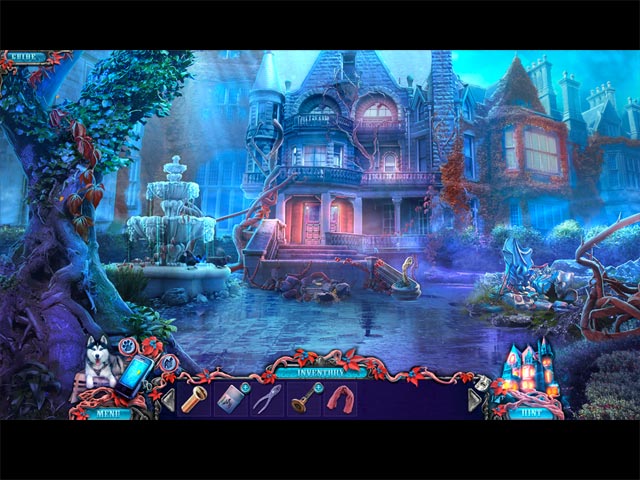 If you are familiar with solving family curses in a haunted mansion ,then the gameplay in Dark Dimensions: Homecoming would not startle you. Homeconing is basically a HOPA game that has it all, except from uniqueness. All the tasks we asked to do was very familiar and easy to figure out, and the lack of captivating events even makes the game feel a little stale at times. Nonetheless, the highly-interactive hidden object scenes and the entertaining puzzles are nicely executed, kudos to the developer for those.
In Collector's Edition, the game featured wallpapers, concept art, soundtracks, achievements, well-hidden collectibles, a few Match 3 levels, an unnecessary decorative room for your pet dog and a surprisingly amazing developer's diary. Along with that there is also the strategy guide and a fine Bonus Chapter which added another 50-minutes of playtime to the 3.5 hours of the main chapter.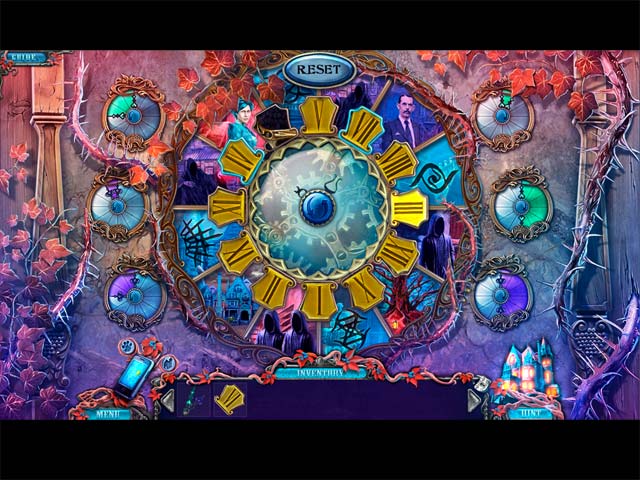 Santa was on his way to a tropical island to iver Christmas gifts when a violent storm knocked him out of the sky. As a demigod with fire magic, you are the only one who can locate Santa and rescue him. However, things might not be as easy as expected when you have to face […]
Following last year's Yuletide Legends: The Brothers Clause, Daily Magic Productions brings back the holiday series with a new installment. Can you the Christmas island and save Santa from the evil force? Screenshots taken by Jan Thomas
Dana and Rick explored an abandoned house on Maple Street when they were just little kids, and their lives were forever changed. Flash forward to today, Dana suddenly collapsed one day after work and in her coma, signaled to you to go back to take care of some unfinished business at that old house. Can […]