INFO
Item Reviewed
Dangerous Games: Illusionist Collector's Edition
February 25, 2015
RELEASE DATE
February 15, 2015
FEATURES
Widescreen Support
Interactive Jump-Map
Voice Overs
3 Difficulties + Custom Mode
Diary
COLLECTORS EDITION
Exclusive Bonus Chapter
Integrated Strategy Guide
Wallpapers & Concept Art
Soundtracks & Cutscenes
Achievement & Collectibles
Souvenir Room & Making Of
Replayable Mini-Games
The second World Championship of Illusionists is taking place at Taylor Hotel, 20 years after the first competition went down in flames. However, tragedy struck again when The Phantom of the Illusionists appeared out of nowhere and was ready to take his revenge. You need to solve this never-seen-before case and uncover the man behind the mask!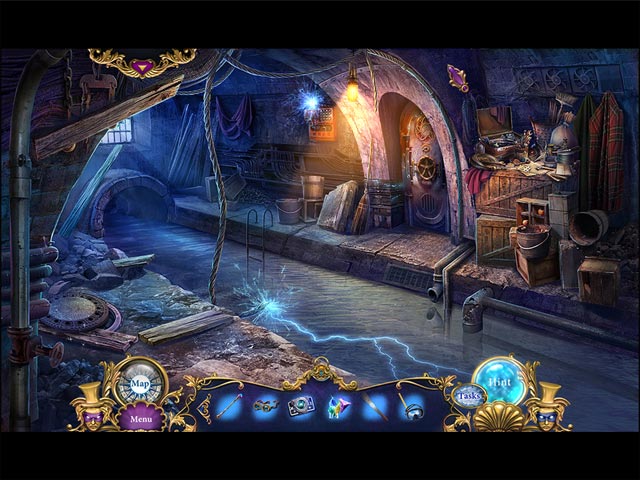 Dangerous Games: Illusionist is the follow-up to last year's rather amazing Dangerous Games: Prisoners of Destiny.The Dangerous Games franchise always startles us with its amazing concept in each of its two installment, and the plot in Illusionist is of course, creative and captivating.Illusionist featured one of the most innovative opening chapter in 2015! The opening chapter included some great cutscenes and some interesting tasks involving the use of magic and illusions. Unfortunately, the rest of the game does not follow that trend. Illusionist quickly turns into another catch-the-criminal and portal-travelling type of HOPA, just that this time the villain is a great magician.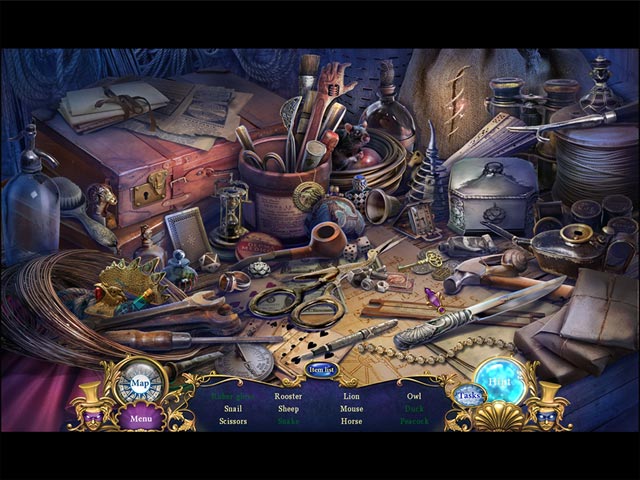 On the other hand, the art team did a terrific job on the visuals. Each location in Illusionist is brightly-colored and very attractive, the same quality applies to the character artwork. The soundtracks are slightly upbeat, very well-executed. The only problem we have regarding the presentation of the game are the overly-dramatic voice-overs, not to mention that the lip-syncing is not very good either.
Apart from the creative first chapter, the other parts of the adventure gameplay are not really mind-blowing. Throughout the game, you will be solving run-of-the-mill tasks and travelling through some not-so-unique landscapes. Anyway, the hidden object scenes and the puzzles are so entertaining that we can easily ignore those flaws. The hidden object scenes are highly interactive and very well designed, while the puzzles are of various kinds; twisted, fun and challenging at times.
The Collector's Edition of the game does not include anything out of the ordinary, except for the Magic Tricks collectibles which are quite thoughtful. The main game of Dangerous Games: Illusionist lasted around 3 and a half hours for us on the easiest difficulty setting, and the bonus chapter added another 1 hour or so.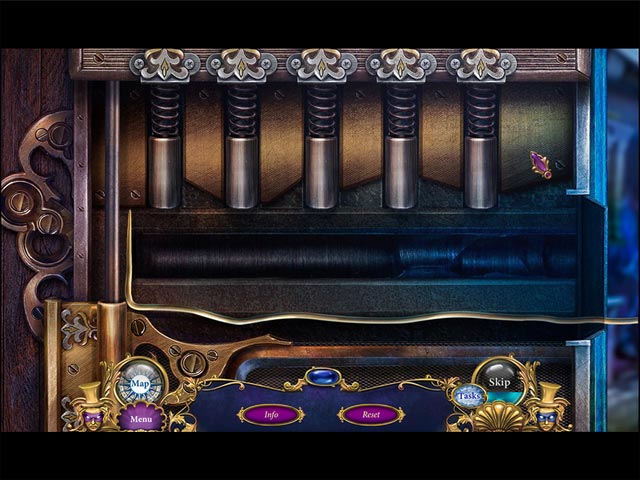 After almost three years of absence, Blam! Games is back in the HOPA scene again under a new name, Mecada Studios. Punished Talents: Dark Knowledge is the third game in this modern-day investigative series. This time, a serial murderer is on the loose at the prestigious university. Can you track him down before he claims another […]
Your brother's been kidnapped, and the criminal behind it has demanded that you investigate! Your only hope of saving your family is by tracking down the other kidnapping victims. Can you stop this mad criminal before it's too late? Find out in Punished Talents: Dark Knowledge this weekend! Screenshots taken by Jan Thomas
You and the fellow scientist nominees for the prestigious Pride of Humanity award are gathered together in a gorgeous European castle. The situation to a deadly turn when there appeared to be a serial murderer, knocking out the nominees one by one! With all the roads out from the castle being cut, can you survive […]